Awarded the Turner Prize in 1985, Sir Howard Hodgkin (1923-2017) was celebrated for his expressive, abstract works in saturated colours. Hodgkin was interested in the objectivity of mark-making, and the technical process of making seemingly spontaneous brushstrokes. Many of his works, which look instantaneous, were in fact the product of two or three years' effort.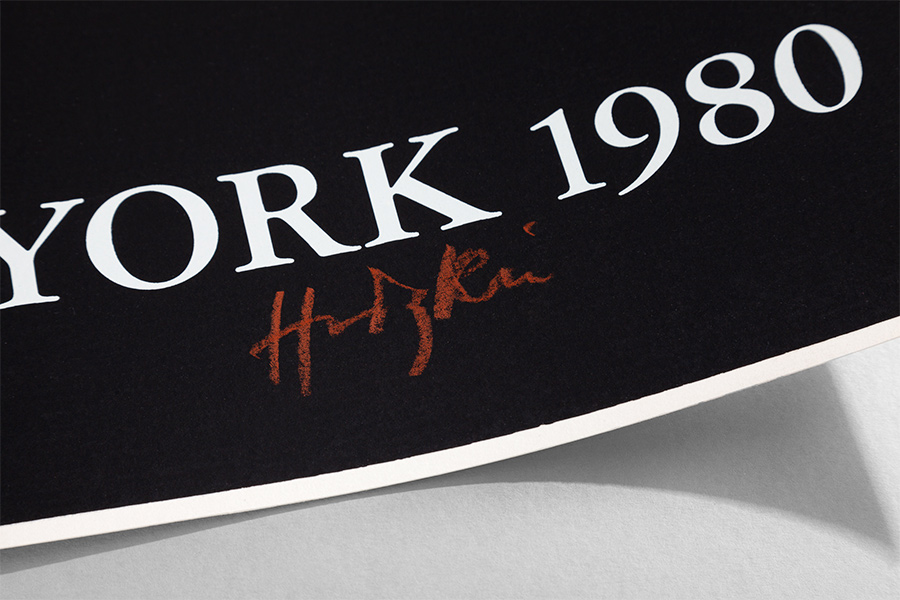 In a French Restaurant 1980, signed poster
Hodgkin enjoyed the accessible nature of prints and posters and many of his works take the form of both painting and print. This vibrant silkscreen print, published by Petersburg Press in 1980, was signed by Hodgkin in a limited edition of 500. 29 layers of colour were printed on high-quality paper to mirror the rich surface of the original painting, In a French Restaurant. This abstract scene capturing the energy of the moment is typical of Howard. 
Hodgkin has been represented by Gagosian gallery since 1998, producing the exhibition poster featured below, A Late Afternoon in 2003. The Lincoln Center for the Performing Arts in New York also commissioned Hodgkin to design several posters between 1989 and 2002, many of which were beautifully produced as vibrant silkscreen prints.