When it comes to art for your walls, it's time to think big, and we mean really big. This is the year for supersize artwork. But how do you work big prints into your home without overpowering the space? Here's our five top tips for choosing supersize art which makes a big, bold and beautiful statement.
Make it iconic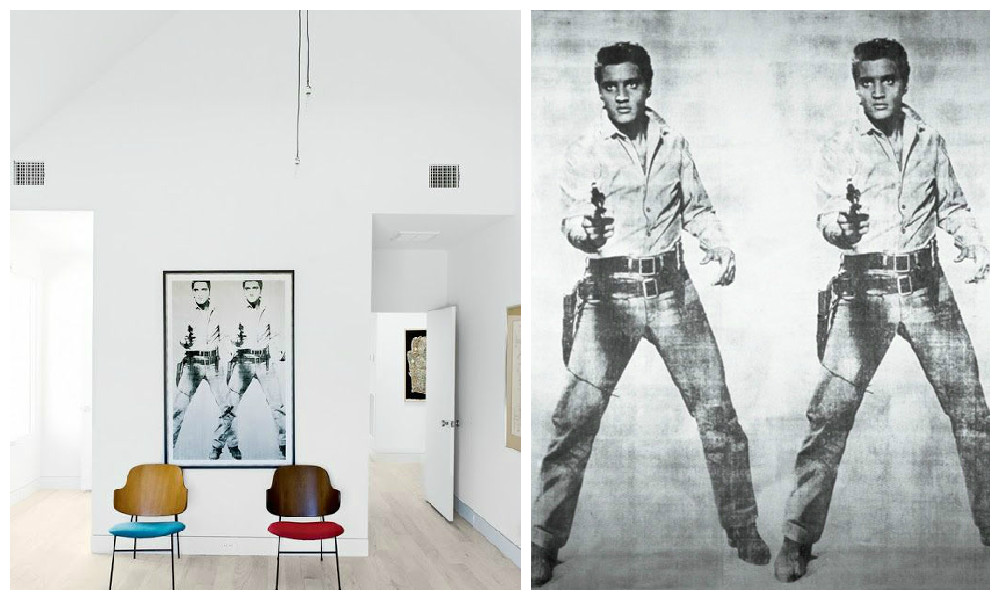 Interior via My Scandinavian Home | Elvis Two Times – Andy Warhol
A large art print shouts 'look at me' the minute you walk into a room, so if you're feeling shy, opt for an iconic artist to add instant familiarity to your statement wall. Try a Warhol piece for a wall that positively pops, or a Picasso to add vibrancy to a minimal space.
Create a focal point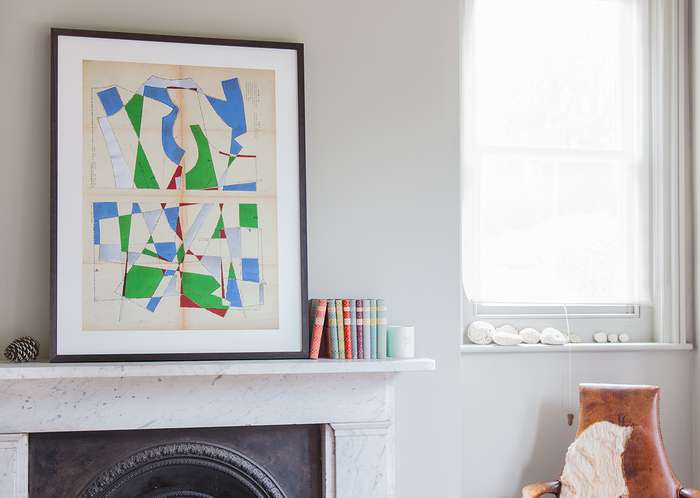 Le Petit Echo de la Mode No.35 by Hormazd Narielwalla
An oversized art print commands your attention. Have you got a beautiful mantle you want to show off? A fabulous mid-century modern sofa you want people to look at? Or perhaps you want to separate your dining area in your open-plan living room? Try a print by Hormazd Narielwalla – a contemporary master of pattern.
Introduce warmth in a cool interior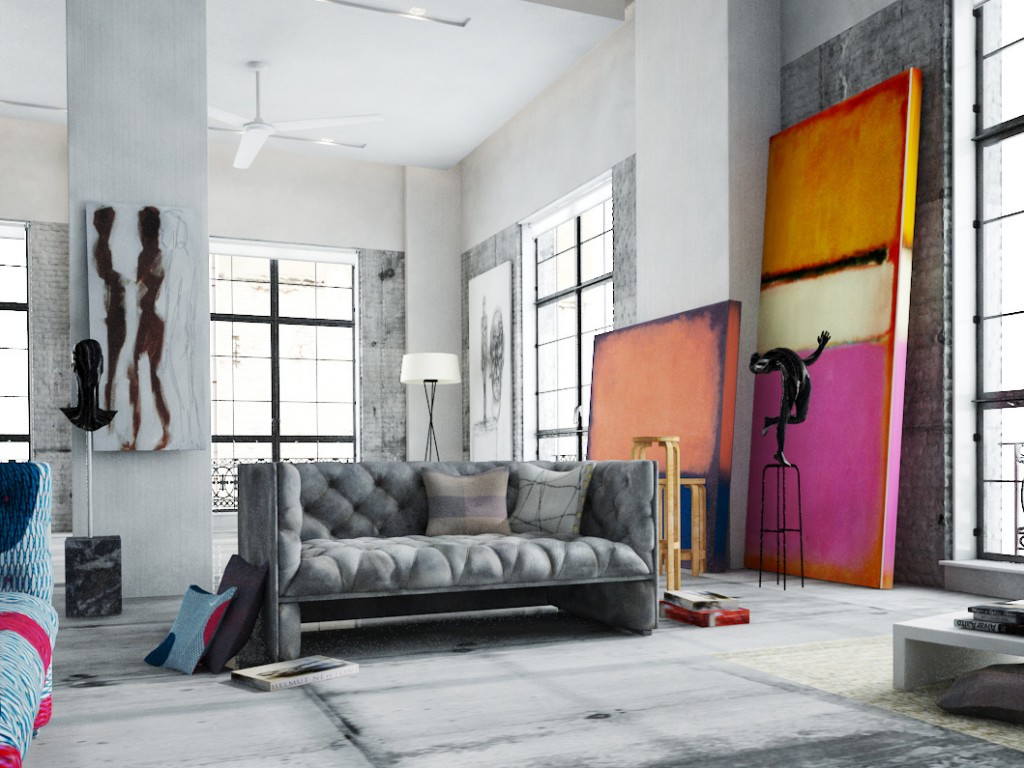 Interior via MeLa Media | Get the look with a print by Mark Rothko
A colourful artwork makes a beautiful statement on your wall and if you keep the rest of the room minimalistic you've got even more space to play with pops of colour. Try a large scale Basquiat for an urban edge, or a colourful Rothko printed true to its original size, for a contemporary look with timeless appeal. Just remember to keep your space minimal and let the artwork do the talking.
Go off-the-wall!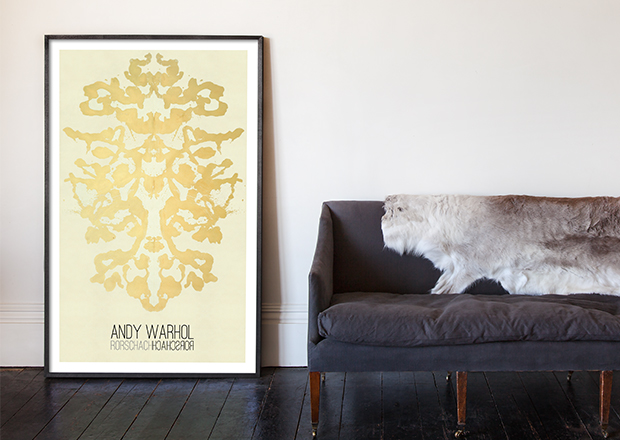 Rorschach, 1984 (Special Edition) by Andy Warhol
A framed print looks stunning hanging on the wall, but if it starts to overpower the visual look of the space, try something different. Rest it on the floor, leaning up against the wall or place it on a low shelf or bench.
Add visual depth to a small room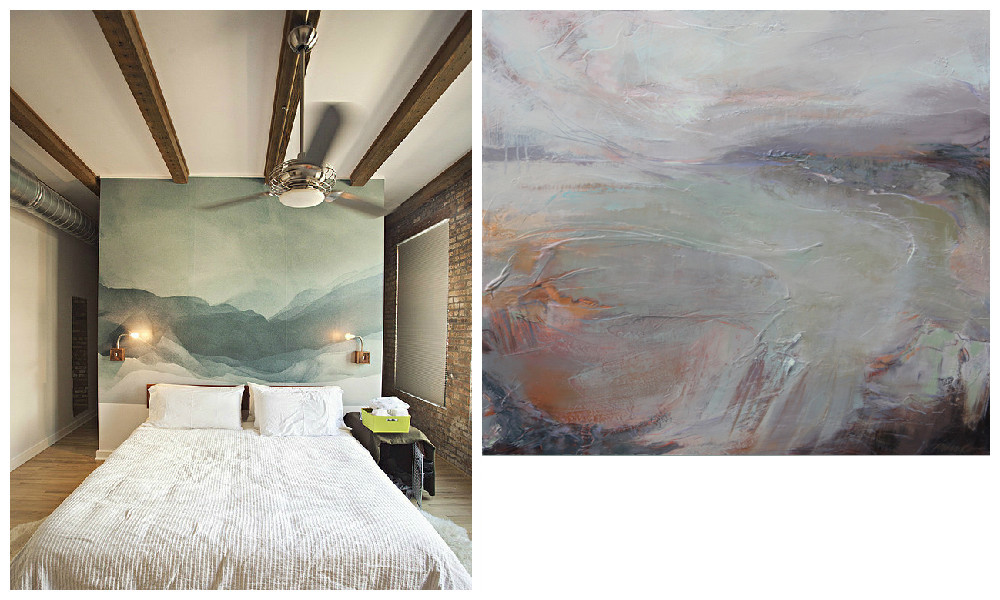 Interior via Pop Sugar | In the Stillness by Kathy Ramsay Carr
Don't be afraid to work oversized prints into small spaces – an abstract painting with depth can add a sense of space and really open up a small interior. Try a beautiful abstract landscape by Liz Jameson or Kathy Ramsay Carr to whisk you away to another world.