Synthetic pleasures and space age designs 
The rise of modernity in fashion was also fuelled by the ongoing space race. Designers opted for innovative synthetic materials that channelled scientific progress. Fabrics like nylon, acrylics, orlon, terylene, lurex, PVC, and spandex were promoted as cheap, easy to dry, and crease-resistant – material qualities that helped to democratise fashion. Now, more women than ever before could afford to experiment with fitted suits, plastic swing coats, bubble dresses, and futuristic headgear.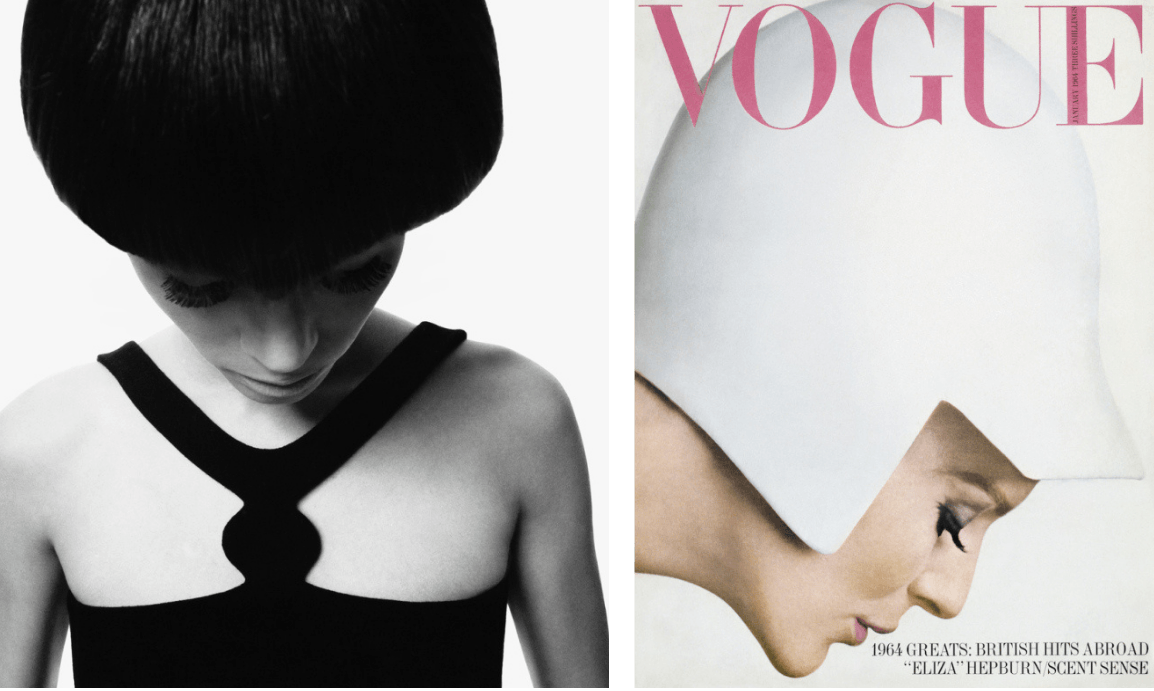 Vogue, April 1966, by Ronald Traeger, and Vogue January 1963, by Brian Duffy, Condé Nast Publications Ltd.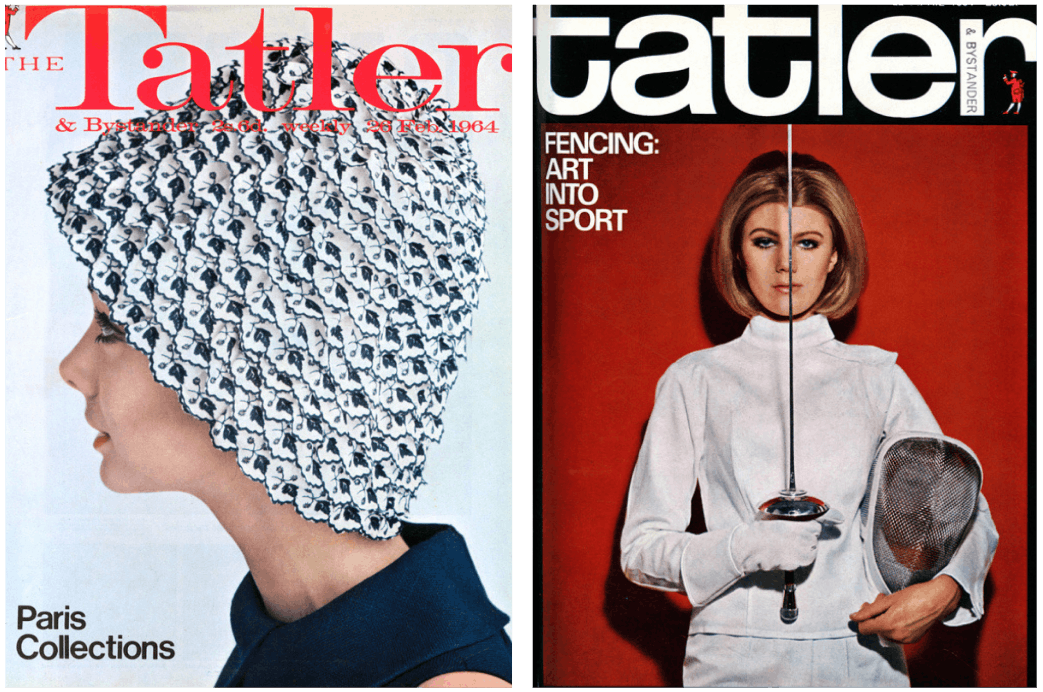 Tatler, February and April 1964, (C) London Illustrated News Ltd.