Think back to the days before kindles and computer games, when childhood was a time of innocence, wholesomeness and outdoor play; our Vintage Ladybird collection brings to life illustrations from much-loved classics that capture this moment in time.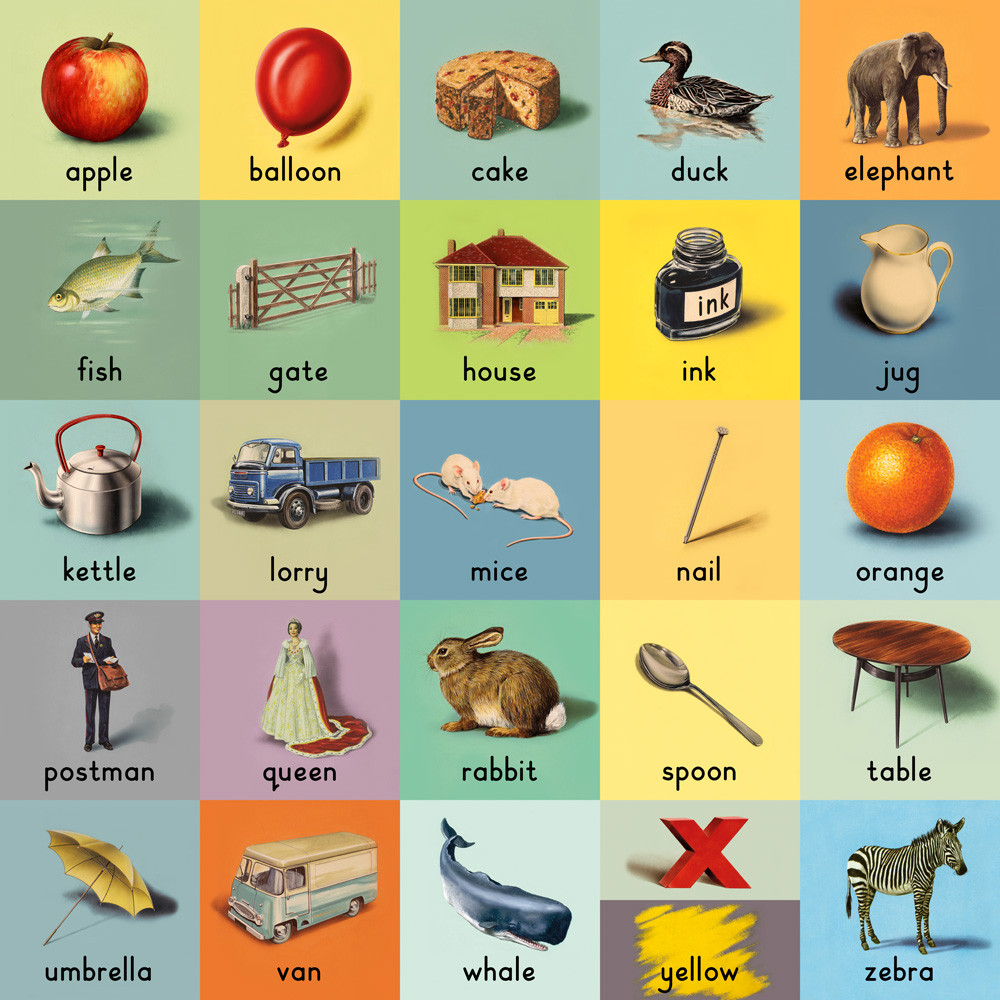 To coincide with Ladybird's centenary year, we have curated an exclusive collection of designs from their archives, starting with their alphabet series.. But, what makes their designs of the last 100 years so special? Let's take a look.
A combination of popular classics, educational books, and guides on everything from British birds to computers, the books combined information with vivid illustrations. Designed by well known illustrators such as Harry Wingfield for the Shopping with Mother series and Martin Aitchison for the Key Words series, the full colour, full page illustrations were for many children, their first taste of art.
But it wasn't just good design that made the books so popular, they boasted compact pocket-size and affordability. For thirty years they remained at two shillings and sixpence, and later its equivalent 12 and a half new pence. By the end of the forties Ladybird was selling 400,000 copies a year, and by 1971 that number had rocketed to 20 million. With a winning combination of brilliant design, playful charm and comfortable pricing, it is easy to see why the books have become an iconic sign of our times.
And if our collection of prints has got you feeling nostalgic, continue your trip down memory lane with the exhibition 'Ladybird by Design'. Held at the De La Warr Pavilion on the seafront in Bexhill, a monumental Modernist structure, which is worth a visit in itself. The exhibition, which covers books from the late fifties to early seventies, explores the world through rosy-cheeked innocent illustrations and establishes the Ladybird books as an integral part of British society. Saturday 24 Jan 2015 – 10 May 2015.