Sussex-based artist, Kelly Hall, is mapping Britain; her paintings, which celebrate the beauty and grace of the great British Isles, have an elegant, nostalgic appeal, but what inspires her? We visited her at home to make this short film, currently showing in over 2,000 London black cabs. Delve inside her world of maps, British History and vintage railway posters.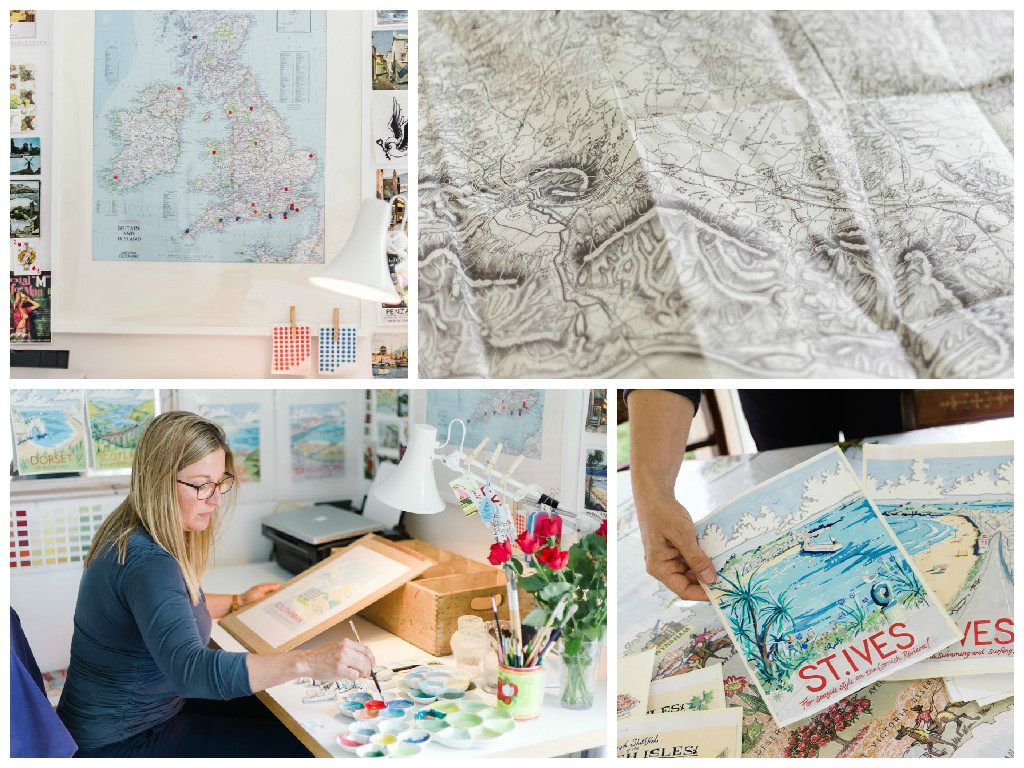 "I absolutely adore maps…that sense of colour, typography and interplay between type and image has really informed my work"
To find out more about Kelly Hall and see inside her studio, read our interview, At Home with Kelly Hall.