The leading ladies and gentlemen pulled out all the stops when it came to red carpet glamour at last night's Academy Awards. From stylish sparkles worn by Jennifer Aniston in Versace and Emma Stone in her Elie Saab couture, to red hot colour pops worn by Dakota Johnson and Rosamund Pike, through to the show-stopping backless dress made up of 6000 pearls worn by Lupita Nyong'o, this year's Oscars was a fashion event to remember.
So what better time to celebrate the portrayal of the evening gown, fashion's most opulent attire,  in pictures. Harking back to the days of court balls in the 18th century, the evening gown has become the pinnacle of elegance, sophistication and fashion finery. In an interview with Vogue, Jo Ellison, former Features Editor sums it up perfectly:
"The gown is still the ultimate fashion fantasy. It's the Cinderella moment, it's transformative, it's decadent and it whispers of romance. It's about role play, and dress up, and seduction, and epic levels of elegance. It's the stuff of fairytales and wistful nostalgia, and yet, a gown is also an expression of adulthood and sophistication. Girls wear dresses: grown-ups wear gowns."
We take a look at our five favourite evening gown styles in print. Which look gets your vote?
THE PERFECT PRINCESS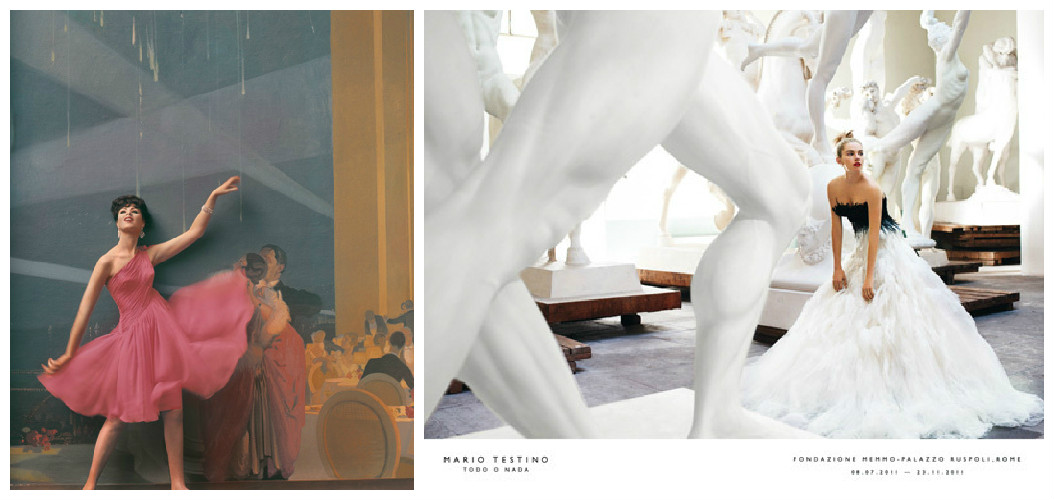 L: Vogue July 1961 by Henry Clarke R: Sienna Miller by Mario Testino
The ball gown, with its tight bodice and full skirted gown, is deemed women's most formal social attire to this day. Dresses designed for parties so far removed from everyday life, they are full of a playfulness that makes them captivating to look at.
THE BACKLESS BEAUTY
When it comes to evening glamour, nothing beats the allure of a daring backless dress. Demure at the front, low at the back, this is the most elegant way to flash your skin.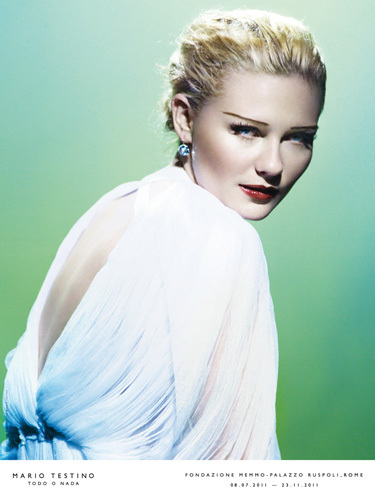 Kirsten Dunst by Mario Testino
THE RISQUE DRESS
Evening dresses have come a long way since the court balls of the 18th Century. Just look to the red carpet today and you'll see every silhouette – be it, sheath, mermaid or A-line, and any length making the cut (excuse the pun). So how does one stand out in an evening dress? Make it risque, like the dresses pictured in Mario Testino's iconic photographs.
L: Gemma Ward by Mario Testino R: Kate Moss by Mario Testino
THE SLEEK SEDUCTION
Understated and elegant, the figure-hugging, fluid style dress harks back to the early 20th Century. This mermaid dress worn by Carole Lombard, is a look copied time and time again.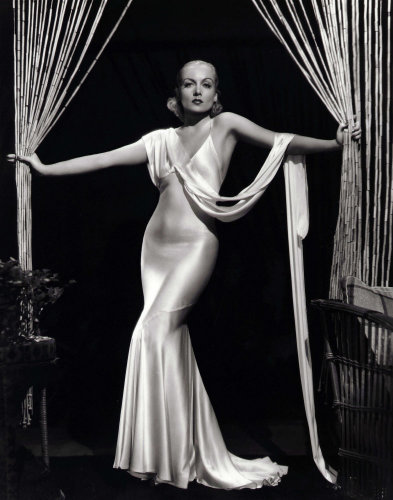 THE COLOUR POP
Whether ruby-red or azure-blue, the most fashionable ladies don't shy away from colour when it comes to evening attire. Take inspiration from these colourful prints by Honeyman and Testino.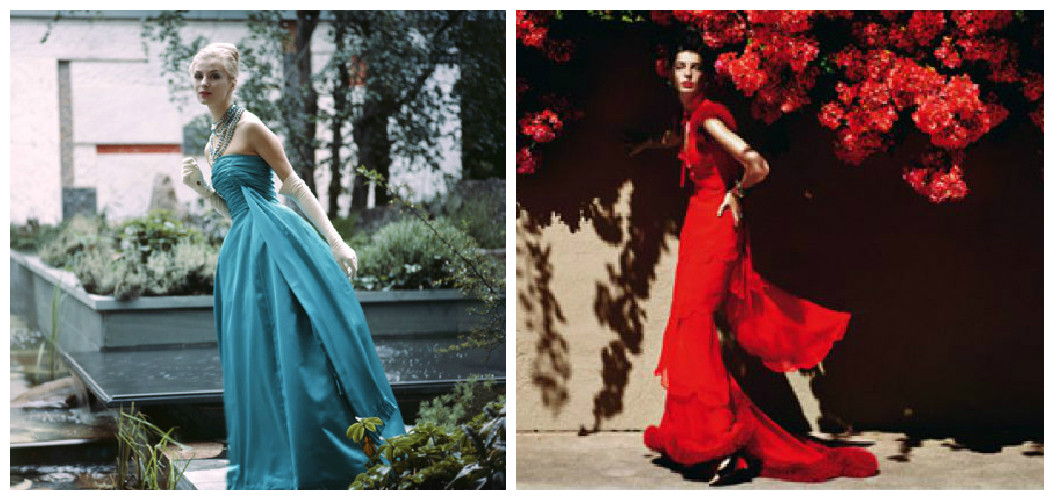 L: Vogue September 1960 by Don Honeyman R: Daria Werbowy by Mario Testino