To celebrate Hammer Films' 80th anniversary this year, we've just added twenty new posters from their archives to our collection. As one of the oldest film companies in the world,  Hammer came to define the horror film genre in Britain with their Gothic "Hammer Horror" movies. The company achieved box office success with its first full colour feature The Curse of Frankenstein, which spawned numerous sequels and other classics such as Dracula and The Mummy.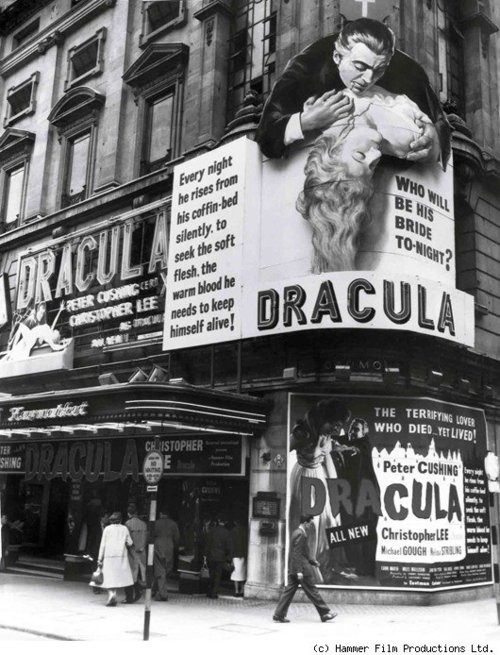 Opening day of Dracula, 1931
Unprecedented in terms of cinematic visuals, Hammer's horror films became synonymous with gore and renowned for their graphic treatment of subjects. Their eye-catching and evocative film posters have almost become as iconic as the movies themselves – our exclusive collection contains some of their most iconic ones.
Shop Hammer Film Posters