From London's East End to the back streets of Barcelona and the skyscrapers of Tokyo, street art can be found wherever you look – on derelict buildings, bus shelters, road signs and bins. A movement which began underground, fighting against the status-quo, has now become something far removed from the anarchic defacing of public surfaces. Let's take a closer look.
What is street art?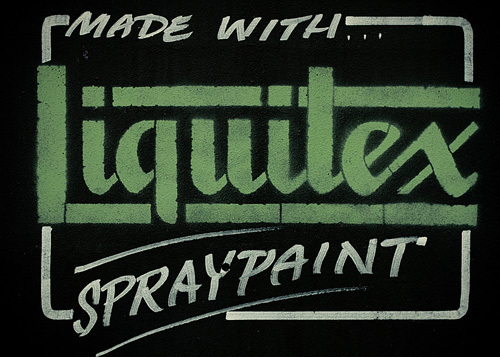 A post-modern visual art form, street art is constantly being defined and redefined in relation to real-time creations. Urban art, guerrilla art, post-graffiti or neo-graffiti, whatever you want to call it, it's a movement that reinterprets traditional genres – portraiture, pop art, abstract art and surrealism – yet at the same time is none of the above. Humourous tales, political statements and everyday stories are brought to life through stenciling, posters, aerosol paints, LEDs, mosaics, murals, woodblocking, and in the latest series of strange street art trends – yarnbombing. It can be a commentary, a critique, a rebellion or simply an artistic expression, whatever it's intention – street art is always an interaction with a physical place and an engagement with society.
Is 'street art' really art?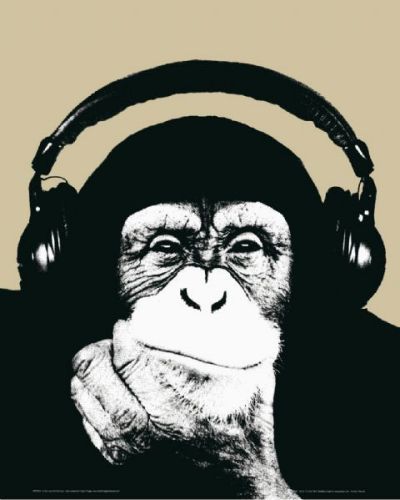 There is a clear distinction between street art as an act of vandalism and street art as an art practice. While vandalism is the inexcusable destruction of property, thoughtful street art actively regenerates, revitalises and adds visual interest to a public space. Street artists today, don't restrict themselves to the street as their canvas, in fact many associated with the urban art movement, actively shy away from the term 'street' or 'graffiti' and instead see their work as an art practice founded in mixed methods and hybrid genres, carried out in studios, exhibition spaces, as well as on the street.
When did street art become popular?
It was in the mid-1970s on the streets of New York, when artists began to use public surfaces as a canvas on which to project their ideals, protests and statements. Artists like Jenny Holzer and Barbara Kruger hijacked advertising spaces replacing them with their own messages, critiquing consumerism and advertising. In the 1980s, street art shifted from text based works to visual expressions.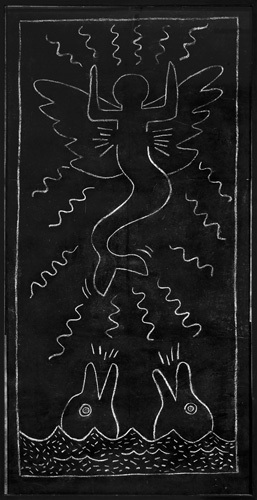 Keith Haring's bold cartoon figures, which started out on empty billboards and subway stations, soon became a visual staple of the eighties New York art scene – expressing concepts of birth, death, sexuality and war.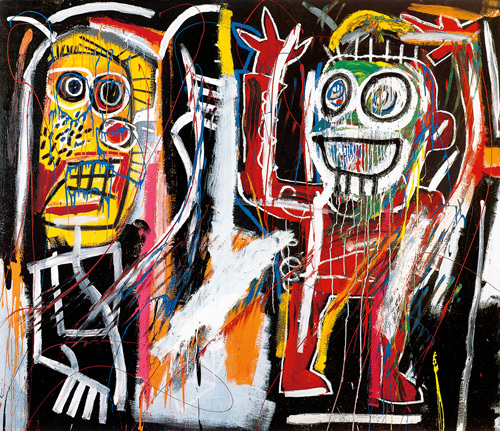 Jean-Michel Basquiat can also be thanked for the popularisation of street art. Starting out as a graffiti artist under the name SAMO, in his tragically short life Basquiat was the first to bring the art of street culture to galleries – and he remains a legendary and influential figure in both street art and modern art to this day.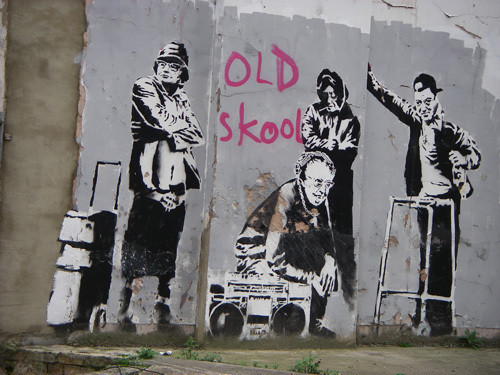 With Banksy paving the way, street art has now gone mainstream. Graffiti master, painter, activist and filmmaker, he has become the world's most famous street artist, 'bombing' walls with satirical and subversive art, from his hometown of Bristol to Israel's controversial West Bank barrier.
Today, the art movement is recognised across the world. It has crossed over from the streets to the world of institutionalised art, as museums and galleries exhibit the works of street artists, while critics, collectors and connoisseurs hurry to define its important place and influence in the context of modern art.
With our large collection of graffiti art and street art prints, you can create your very own urban interior.
Browse street art prints