'The only friends that money can buy' wrote British Vogue in 1930, and fashionable dogs have been gracing the pages of the iconic magazine ever since. Now, for the first time, you can get these images as prints to hang in your home, thanks to our exclusive collection in collaboration with Condé Nast UK.
Taken from Vogue's archives, the photographs capture the changing fashions of post-war Britain – the rise of supermodels and glamour in the fifties, and the fun and frolics of the swinging sixties. But, the real, and often forgotten, stars of the show, are the elegant pooches by the models' sides.
Injecting personality and a certain cheekiness into the photographs, the fashionable pooches are testament to the enduring role of dogs in our lives. Taken by the rising photography stars of the time, Eugène Vernier, Henry Clarke and Laurence Le Guay, these prints capture man's best friend in all their scruffy, shaggy, and groomed glory, from grand dalmatians to petite terriers.
American photographer, Eugène Vernier expertly incorporated large canines without letting them dominate the photos, as demonstrated in these spreads from Vogue, taken from the book 'Dogs in Vogue: A Century of Canine Chic' by Judith Watt.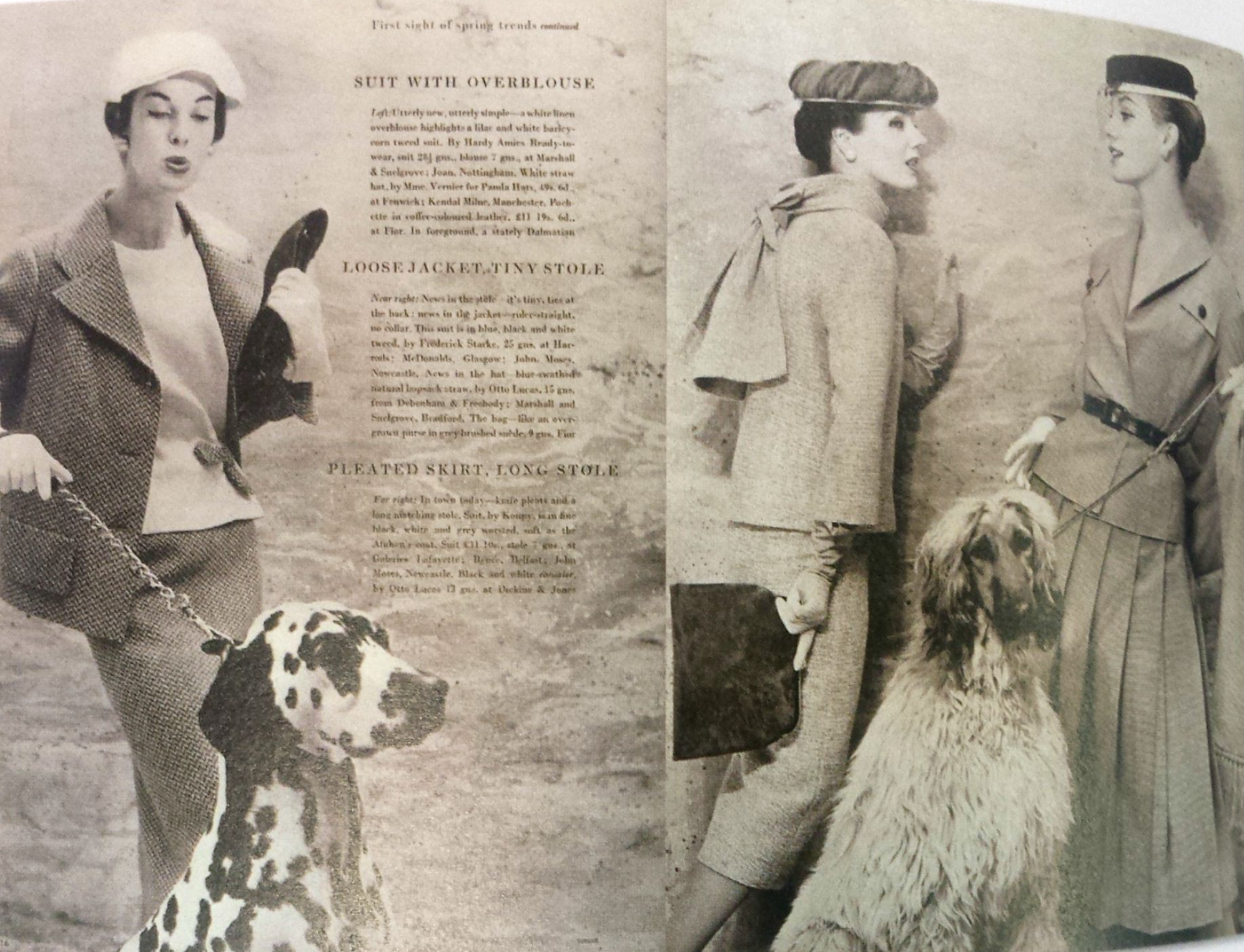 Vogue editorial, 'First sight of spring trends' in the January issue, 1956 (above, left to right):
"Utterly new, utterly simple suit by Hardy Amies. In foreground, a stately Dalmatian."
"Model wears suit by Koupy, in fine black and white and grey worsted, soft as the Afghan's coat."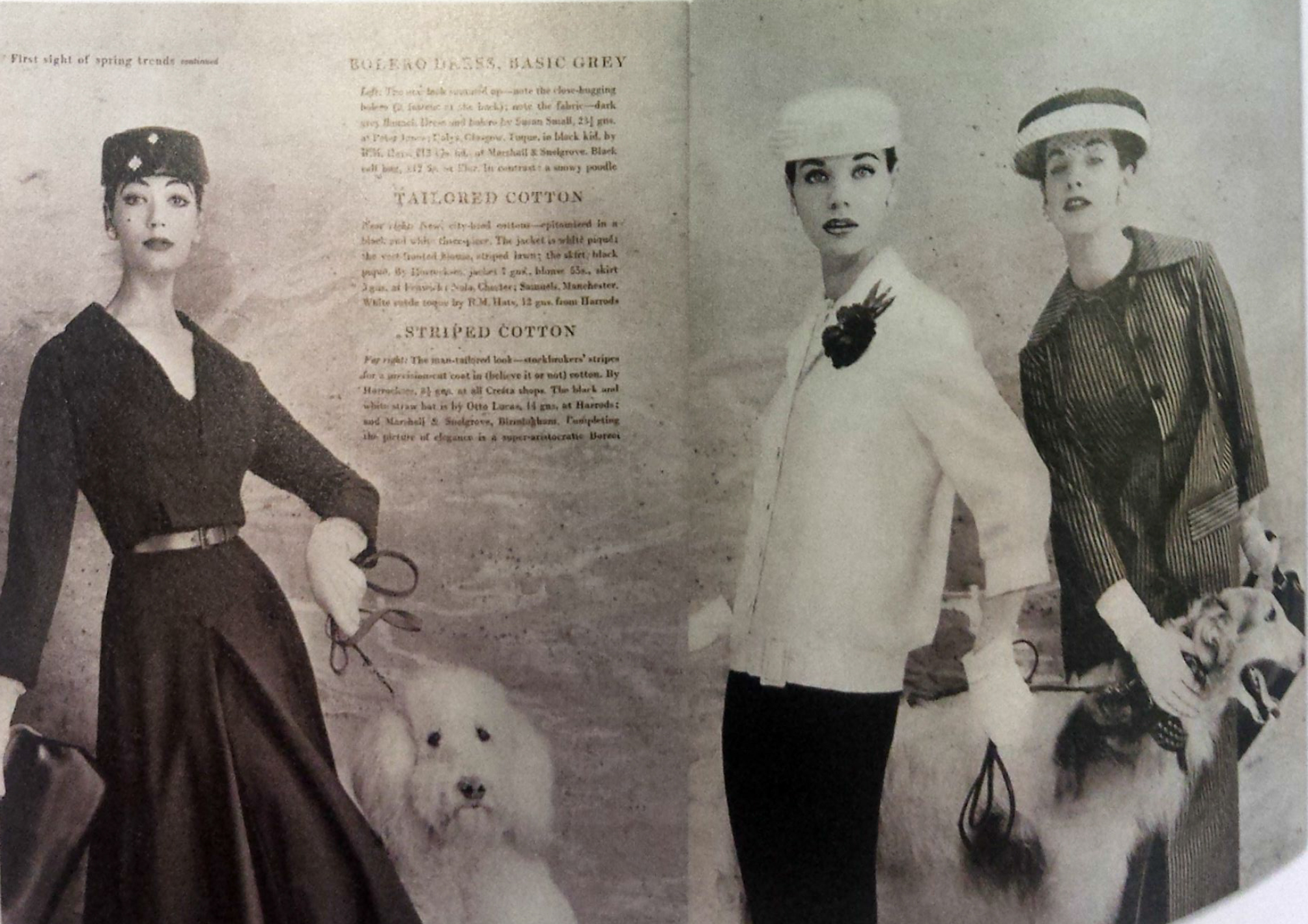 Vogue editorial, 'First sight of spring trends' in the January issue, 1956 (above, left to right):
"The new look: close-hugging bolero and dress by Susan Small. In contrast: a snowy poodle."
"The man-tailored look by Horrockses. Completing the picture of elegance is a super-aristocratic Borzoi."