Candida Powell-Williams
Limited Edition
Candida Powell Williams' sculptures and performances explore slippages of memory and storytelling over time. Her Limited Edition, which is part of our Curated Editions collection New Mythologies, is informed by visual patterns and human ways of ordering the chaotic universe.
'I'm interested in the way the female body is represented within the historical narratives surrounding esoteric spiritual practices.'
The edition began as a preparatory study for a performance piece called Orbit within the echoes which was live at Whitechapel Gallery's Nocturnal Creatures event and at Capel Manor Gardens in the summer of 2021. The performance of five dancers in a garden drew inspiration from the history and design of labyrinths and their association with dancing.
Photo by Dave Bebber.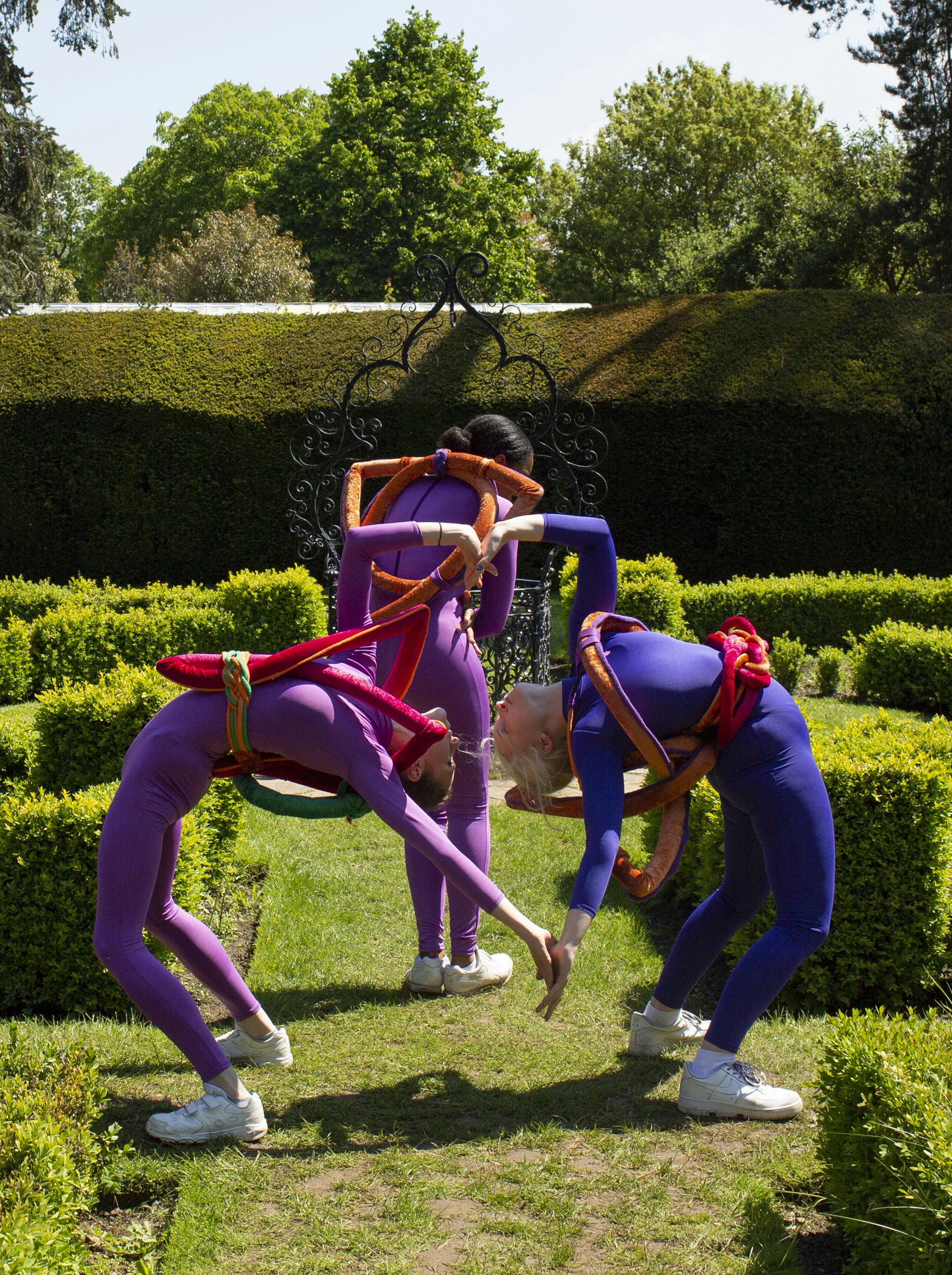 Spotlight
Candida Powell-Williams (b. 1984, London) graduated from the Royal College of Art, London in 2011 and the Slade School of Fine Art London in 2009. Selected exhibitions include: Southwark Park Galleries (2022); Orbit within the Echoes, Nocturnal Creatures, Whitechapel Gallery (2021); The Gates of Apophenia, Bosse & Baum London (2019); Command Lines, Void Gallery Northern Ireland (2019); Lessness, still quorum, performance, Serpentine Galleries, London (2018); Boredom and its Acid Touch, Frieze Live, London (2017); Tongue Town, Museum of Modern Art, São Paulo (2017); Cache, Art Night Associate Programme, London (2017); Vernacular History of the Golden Rhubarb, Bosse & Baum Gallery, London (2017); PIC performance festival, Melbourne, Australia (2016); Coade's Elixir-an occupation, Hayward Gallery, London (2014).


Powell-William's is the recipient of the 2018 Mother Art Prize with a group show at Mimosa House London (2019). She was artist in Residence at The Warburg Institute London (2018-19) and other awards include the Sainsbury Scholarship at the British School at Rome (2012-13), the Paris Residency at Cite Internationale des Arts, (2010), Eric and Jean Cass Sculpture Award (2010-2011). She is represented by Bosse & Baum Gallery London.