Limited edition: Orbit within the Echoes
Part of our Curated Editions collection New Mythologies, Orbit within the Echoes is informed by visual patterns and human ways of ordering the chaotic universe. Presented in a handmade circular plywood frame, it features 3D laser-cut dancing figures. Learn more.

Orbit within the Echoes: Performance and Sculptural Installation
The edition began as a preparatory study for a performance piece called Orbit within the echoes which was live at Whitechapel Gallery's Nocturnal Creatures event and at Capel Manor Gardens in the summer of 2021.
The performance of five dancers in a garden drew inspiration from the history and design of labyrinths and their association with dancing.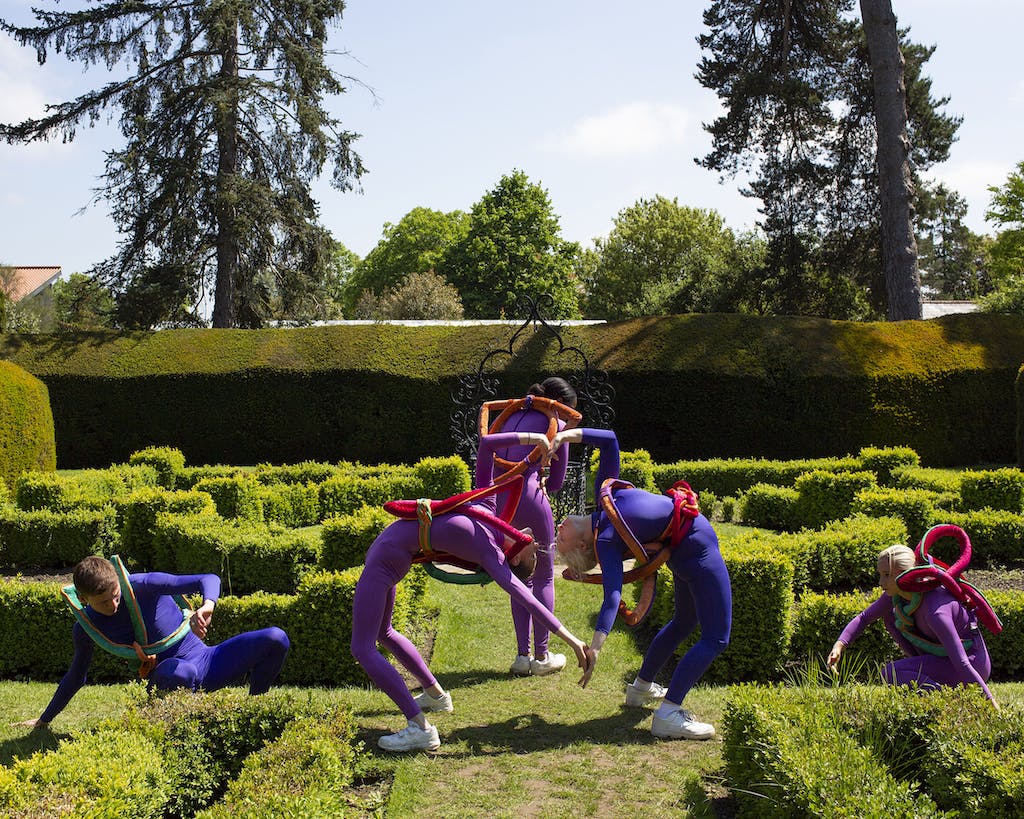 Photo by Dave Bebber
Curator Becca Pelly-Fry talks to Candida about her artistic practice
Meet Candida Powell-Williams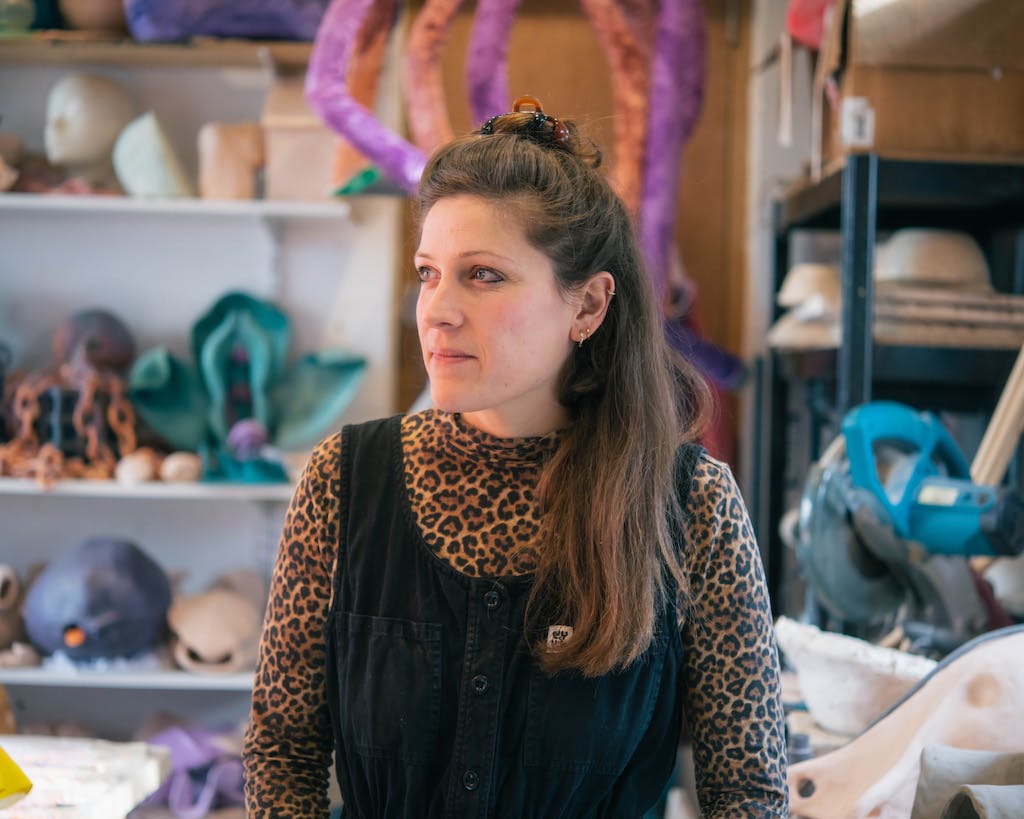 Playful, colourful, and joyous to behold, mixed media artist Candida Powell-Williams' work explores representations of overlooked historical women. She talks to curator Becca Pelly Fry about her use of esoteric symbols and signs, and the Limited Edition she's made for our inaugural Curated Editions collection, New Mythologies.