'The bumblebee collage I made has a little crown. I thought that was quite beautiful because, well, the bumble bee deserves to be the king, doesn't it? I mean, anything that's that fat that can fly – successfully – deserves respect.' – Rosco Brittin
Read our full interview with Rosco Brittin here.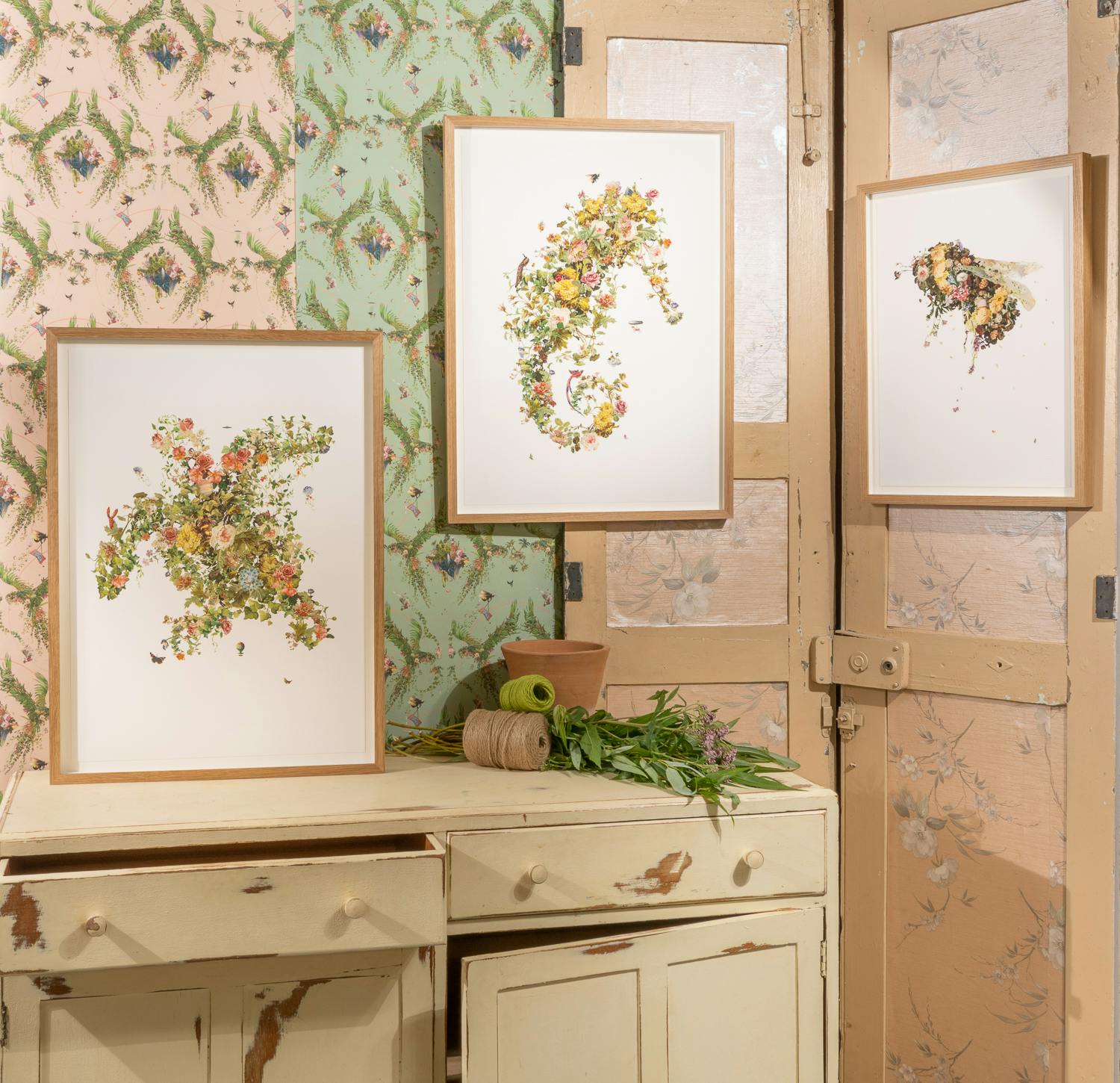 Born and bred in a video shop in Kings Cross in the 1980s, Rosco Brittin's artistic oeuvre is remarkably eclectic. Once the jocular frontman of a rock and roll band, he recently traded the mic for scalpels and nail scissors to craft his draw-droppingly imaginative collages. Inspired by nature, classical paintings, and fantasy universes, his painstakingly intricate work is beautifully executed, leading some to distinguish it as the moment "When special F/X and paper first meet".