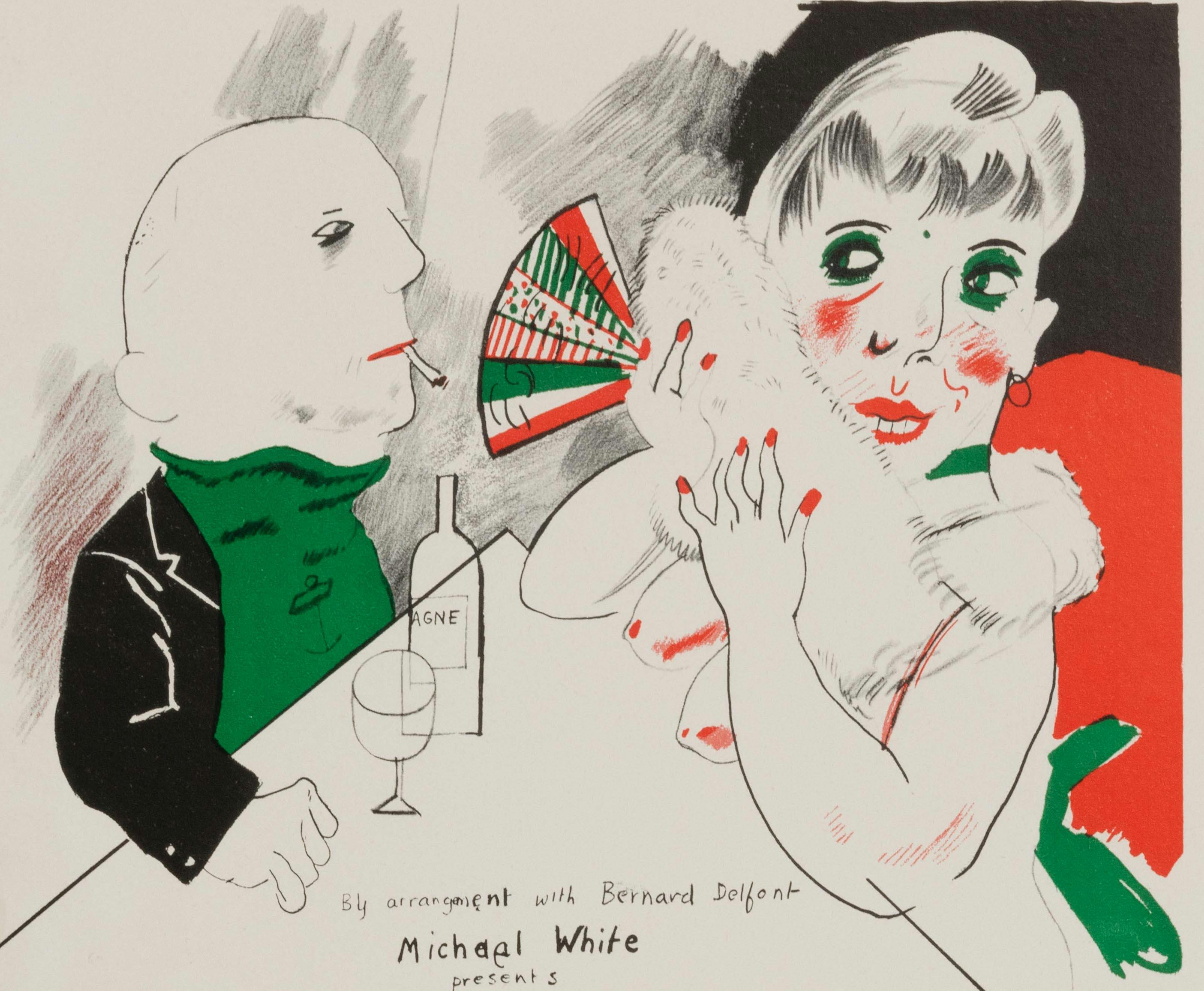 Detail of The ThreePenny Opera, rare theatre poster by David Hockney, 1971
The ThreePenny Opera was first performed in 1928 and, despite an initially poor reception, it became a great success, playing 400 times in the next two years. According to critic and musicologist Hans Keller, the work is 'The weightiest possible lowbrow opera for highbrows and the most full-blooded highbrow musical for lowbrows.' Such disparate receptions of The ThreePenny Opera stoked fear in early audiences. Believing it glamourised criminality, some conservative magistrates tried to ban productions altogether. 
By the time Tony Richardson's production came to London in 1972, attitudes had softened. Reviewing it shortly after it first premiered at the Prince of Wales Theatre, R. B. Marriott extolled it for showing the 'horrors' brought about by both 'the poor as well as by the rich'. Viewing all sections of society as devious and corrupt, Marriott resolved that the Opera had timely 'depth and significance' with many 'notable performers'. 
Hockney's offset lithographic poster (above) depicts two of the play's protagonists. The notorious villain Macheath (played by Joe Melia) rests a cigarette on his lip, and a champagne bottle with an accompanying glass is set before him. Such props engineered a sense of aspiration: the tools Macheath, nicknamed 'Mack the knife' needed to cement his middle-class status. 
Across from him at the table, is Polly Peachum (played by Vanessa Redgrave). Coquettishly flashing a feather boa to hide her blushing face and crimson-shaded breasts, her character was markedly more naive in comparison to her gangster lover. Redgrave herself was praised by theatre-goers for her satirical wit and her ability to reveal the folly of her impressionable, young character.