Diversity is alive and well, with everything from landscapes and sea life, to classical portraiture and global travel, topping art's hot list in 2015.
We're taking inspiration from the catwalks, our travels and the natural world around us. When it comes to displaying the prints, we're thinking creatively; try swapping a small print for an oversized statement; bust out of the frame with mobiles, natural objects and wall hangings to echo the elements of the artwork; and don't be afraid to mix and match – try a classical still life collection in a Scandi minimalist interior, or an explosion of exotic prints in a monochrome room.
2015 is the year for discovery – start your journey here.
Back to Nature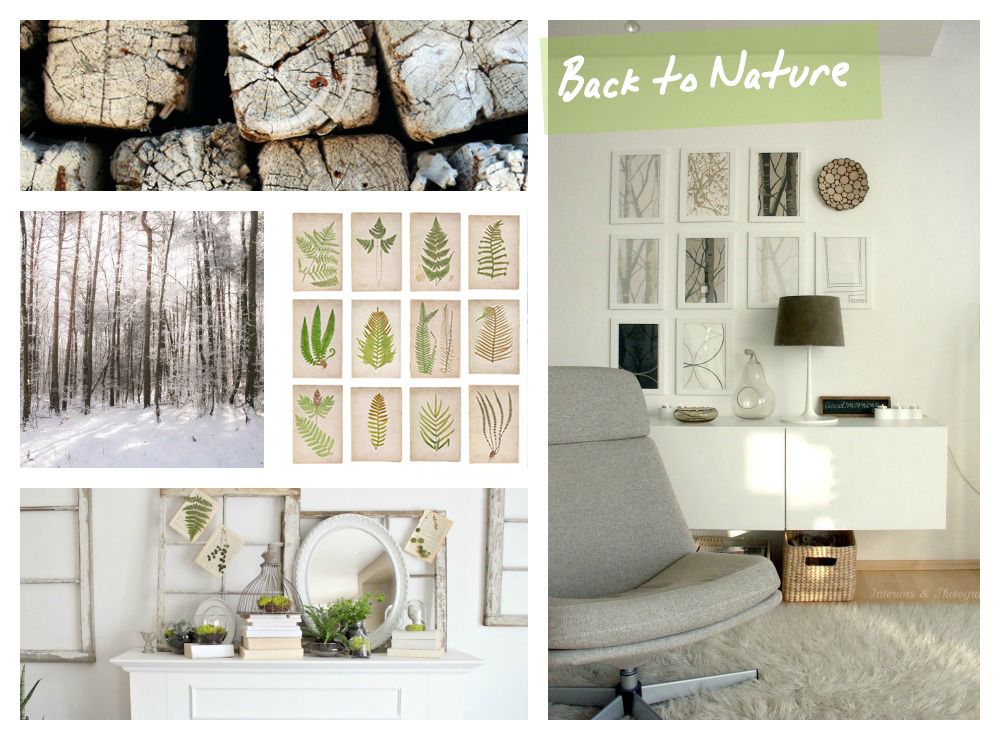 Clockwise L-R:  Silvana XV – Domestic Stories with Ivy – Craftberry Bush – Fern Panel 1 – Trees in Forest with Snow
Bring the outside in with prints featuring natural materials – earthy woods and cool stones – as well as organic matter, feathers, ferns or foliage. Lose yourself to nature's beauty with scenes to take you to another place – be it the mountains or forests, it's time to get in touch with mother earth.
Global Traveller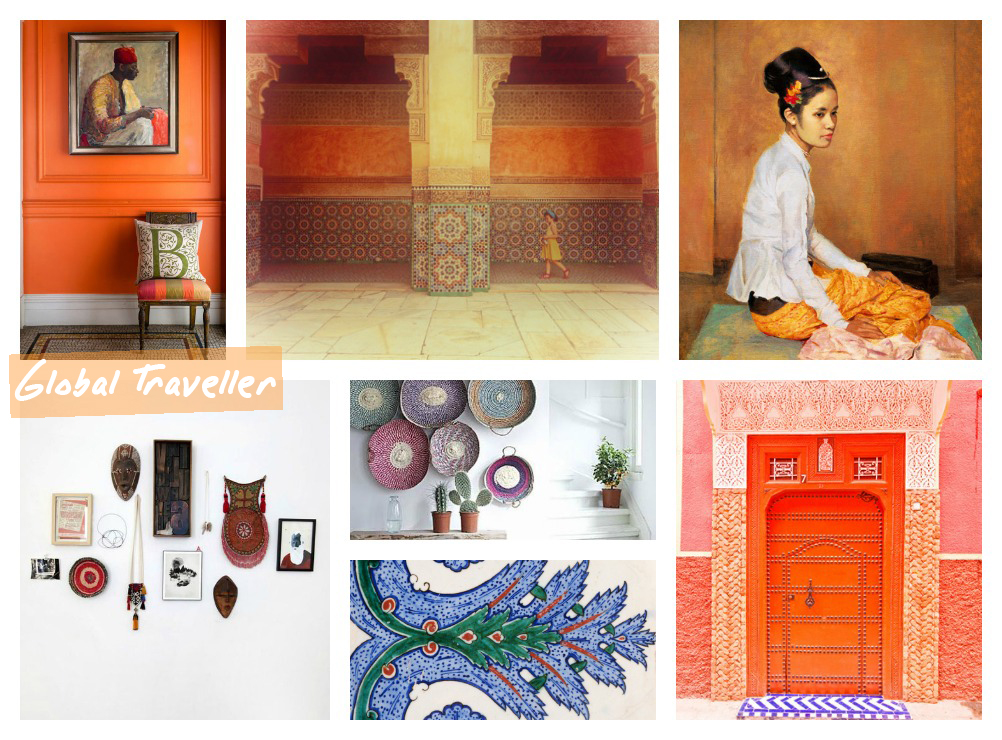 Clockwise L-R: NY Times – Moroccan Summer – Burmese Pearl – The Pink City – Justb – An Iznik Pottery Square – Desert Dreamer
Middle Eastern, Indian and tribal influences are set to spice up 2015 interiors. Embrace the new wave of ethnic art by opting for prints with strong patterns, enticing textures and bright hues. Or immerse yourself in another land with artworks depicting exotic locations and cultural explorations. Pair with a minimalist Scandinavian interior – bare woods, exposed metals and whitewashed walls – for a trendy, statement look.
Return to Classicism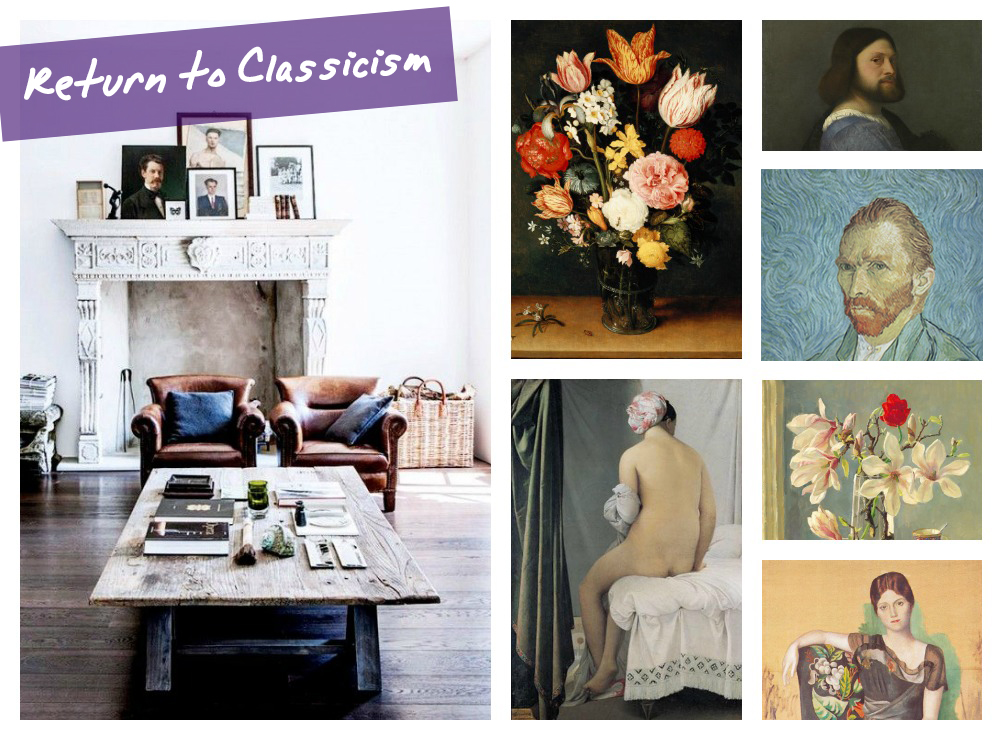 Clockwise L-R: Stefania Girogi – Tulips, Roses & Other Flowers – Gerolamo – Self Portrait – Magnolia & Red Tulip – Olga – The Bather
In the age of 'the selfie', self portraiture has taken on a whole new meaning. Look to the great artists – be it Van Gogh or Degas – and you'll uncover poignant and playful explorations of the self. Or opt for a stunning nude, to add simple beauty to your walls.  Re-explore still lifes too; paired back shapes and close up details, there's simple beauty to be found in a classical still life. So, whether you opt for a beautiful portrait hung above a mantlepiece or an Old Master – try Titian or Rembrandt – hanging in the bedroom; 2015 is the year to reignite our love for classical art.
Supersize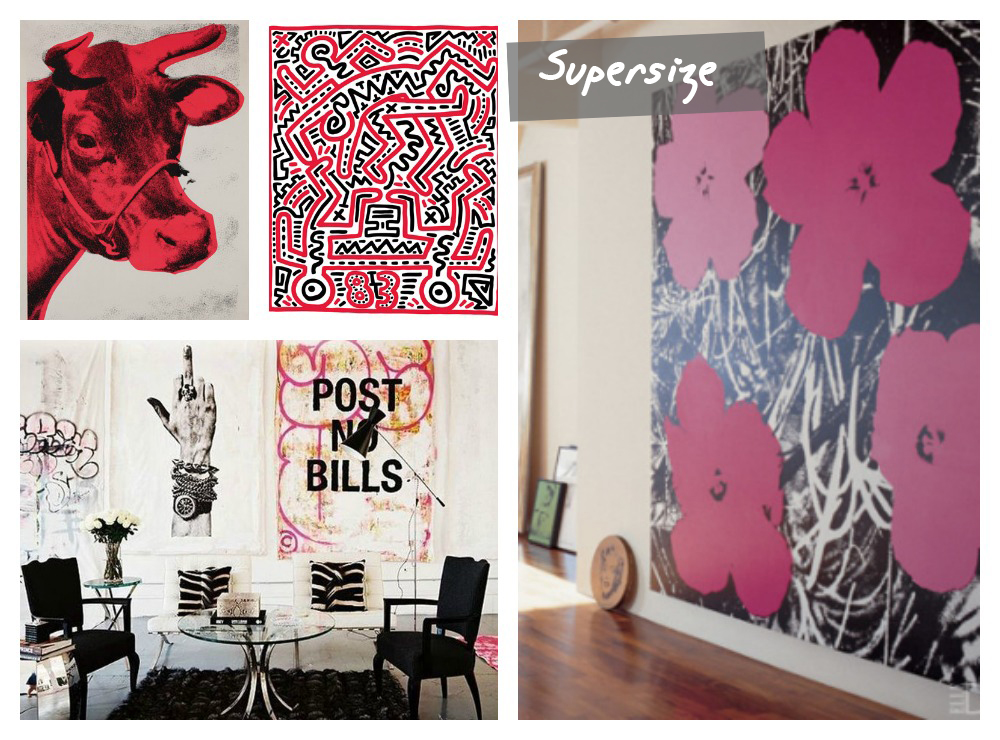 Clockwise L-R: Cow – Fun Gallery Exhibition – Elle Décor – Domaine
This year is the year for over-sized art. Play with pops of colour, bold graphics and enticing textures to find the perfect print for your interior. Try a large Warhol piece for an iconic statement, a Simon Page graphic design for contemporary cool, or go big with a Basquiat to bring urban flair to your home. Don't be afraid to work oversized prints into small rooms – a focal point into another world can open up a small interior.
Life Aquatic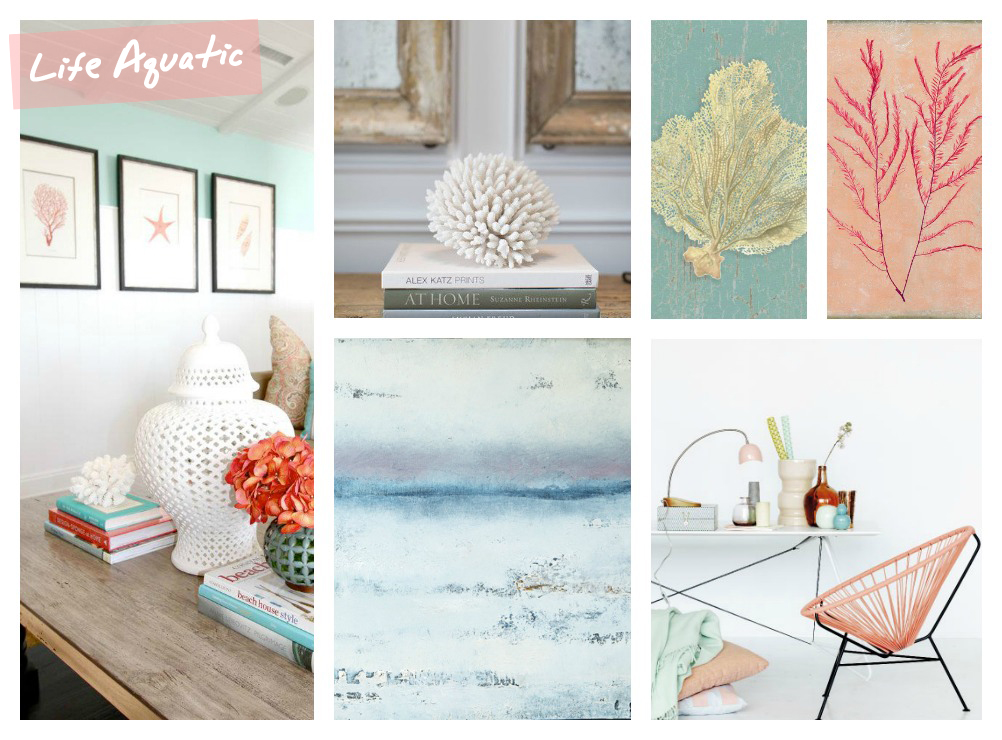 Clockwise L-R: House of Turquoise – Lonny – Sea Fan – Coral Island IV – Lillelykke – Winter Sun
This year we look to the sea, rivers and lakes for all things aquatic. Dive into art prints featuring shells, flora and sea creatures from the ocean floor, or opt for a charming seascape or flowing river to bring zen to your home. Of course, the ocean provides excellent colour inspiration too; make a splash with art prints in deep indigos, true teals and pretty corals. Then team your aquatic prints with a stripped back interior and metallic statement pieces – a copper light, a silver chair or brass-dipped vase, for pure colour bliss.