One hundred years since the premier of Malevich's Black Square in Russia, the Whitechapel Gallery's latest exhibition pays tribute to it and showcases the power and influence of abstract art over the century. No mean feat for one exhibition to take on, but, in a whirlwind journey, which begins with the theme 'Utopia' in 1915 and walks us through 'Architectonics', 'Communication' and the 'Everyday', this epic exhibition manages to do incredible justice to the humble square.
To celebrate, we're giving one lucky person a chance to win a pair of tickets to the exhibition, plus a framed print of Malevich's Black Square. See competition details here.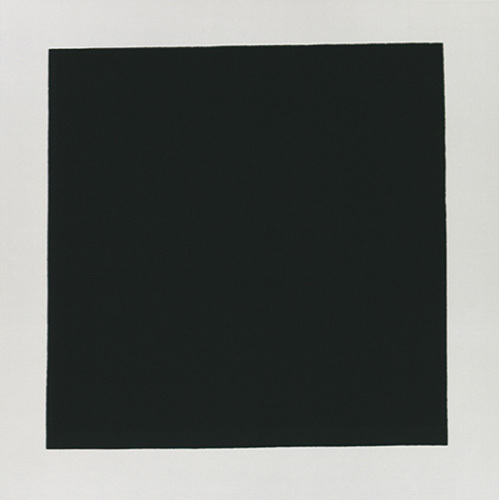 Black Square by Kazimir Malevich
The Black Square premiered in the middle of the First World War, breaking away from tradition, to present art which completely abandoned any attempt to depict reality. Indeed, in Malevich's 1927 book The Non-Objective World, he wrote: 'In the year 1913, trying desperately to free art from the dead weight of the real world, I took refuge in the form of the square.' A deliberate attempt to invent a new world of shapes, the Black Square signalled the dawning of a new age and political horizon, and indeed a new art aesthetic.
This isn't just a series of vertical and horizontal lines and a movement of art with no discernible subject matter; abstraction embodies political ideals, Modernism's utopian aspirations as well as its breakdowns.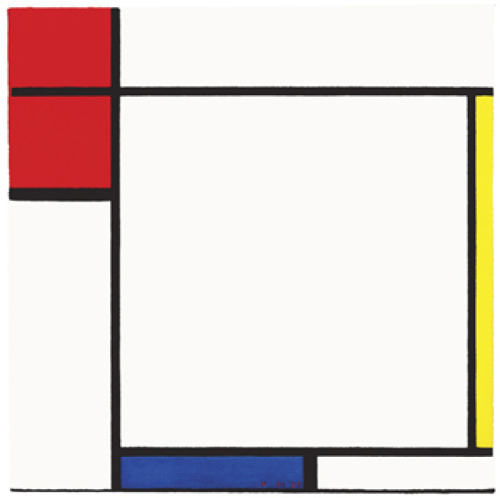 Composition with Red, Yellow and Blue by Piet Mondrian
The theme of 'Architectonics' presents floating geometries that propose new social spaces, as imagined by Piet Mondrian's iconic abstract compositions. 'Communication' spreads the message to the masses in manifestos and avant-garde graphics, through the works of Lygia Clark and Helio Oiticica. Meanwhile, the 'Everyday' embeds routines and objects in the aesthetics of progress as observed in a textile by Sophie Taeuber-Arp or the abstract motifs painted on Peruvian lorries captured by Armando Andrade Tudela.
Exploring abstract art from Buenos Aires to Tehran, London to Berlin, New York to Tel Aviv, the journey of abstraction is as ugly as it is beautiful, as stark as it is profound. This is a must-see celebration of abstraction: Whitechapel Gallery from 15 January – 6 April 2015.
Competition Time!
Want to see the exhibition for yourself? We've teamed up with The Whitechapel Gallery to offer one lucky person a chance to win two tickets to the exhibition plus a framed Malevich Black Square print. To enter, head to Facebook.