Where did you grow up and has this influenced your work?
I grew up in Zagreb, Croatia in an artistic family and was a very curious child. My mother is a writer and my stepfather a film director, as is my brother. My parents socialized with all kinds of creative people, so our house was always full of filmmakers, writers, poets and painters from an early age. This environment definitely had a big impact on my life's direction and my work.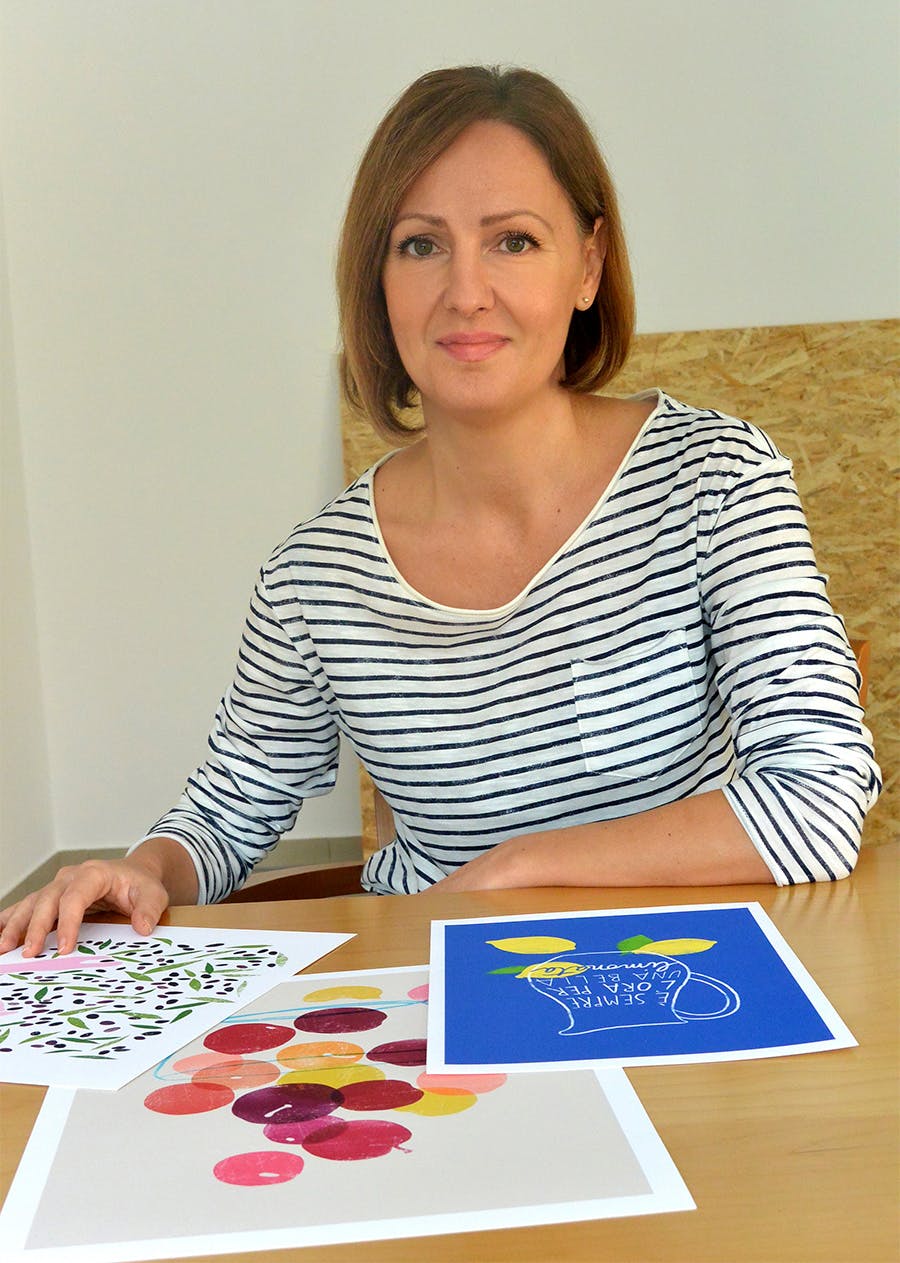 Ana Petrak
Have you ever done any other jobs before you became a full-time artist?
After completing a degree in Graphic Design at the Faculty of Architecture / School of Design, I worked for many years in the graphic design industry. Coming from a design background really defines the way I create now.
"If I wasn't an artist I'd be…" 
I'd probably be a psychologist, a cook or a perfumer.
Where do you work? 
Home is for digital work, and my studio is a technology free oasis - lots of pens, papers and brushes. The studio space is full of natural light and it has a lovely view on a wooden house, which reminds me of the house from the animated movie "Up"!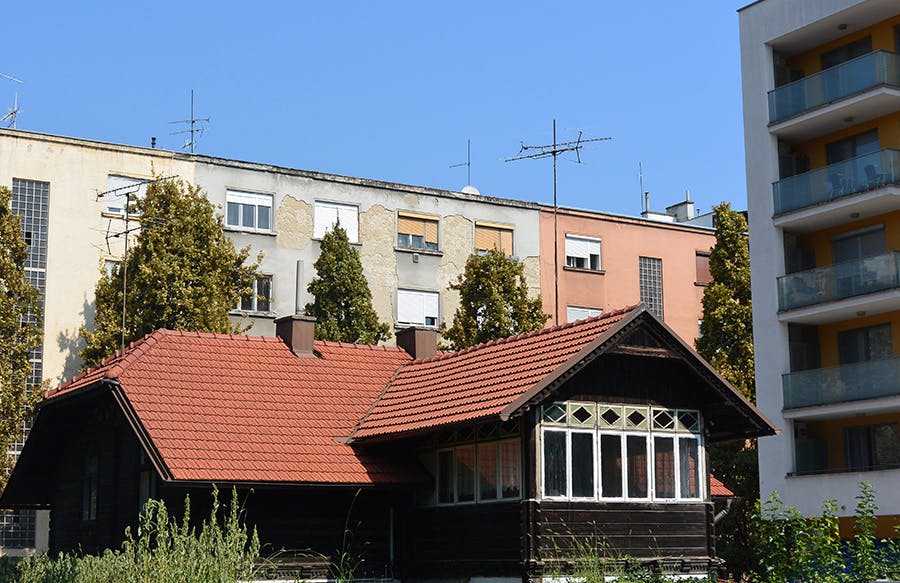 Ana's view from her studio
Do you have music in your studio whilst you work?
Music plays an important role in my creating process, all of my works have certain soundtracks that go along with them. Songs very often define the mood and the colours of my work. I love various kinds of music like jazz, soul, R'N'B, world music and gospel.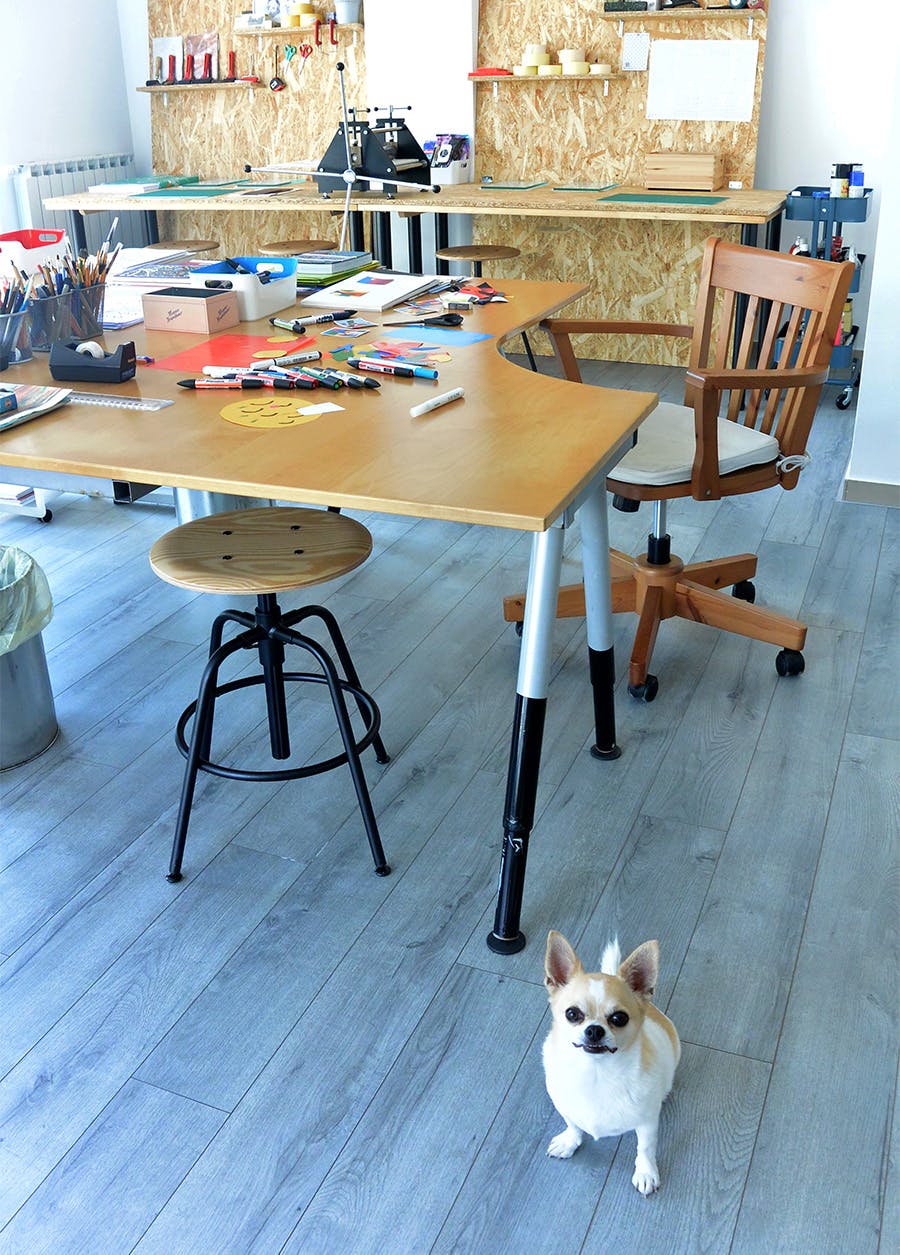 Ana's studio and her Chihuahua Vicky
What materials and techniques do you use?
I always start with a pen and paper and head to the computer afterwards. Lately I've been experimenting with different techniques outside the digital medium, such as collage, acrylic and screen printing. Analog techniques contain a certain dose of imperfection, spontaneity and authenticity which I adore. I would say that the only constant in my work is simplicity and my obsession with bold colours.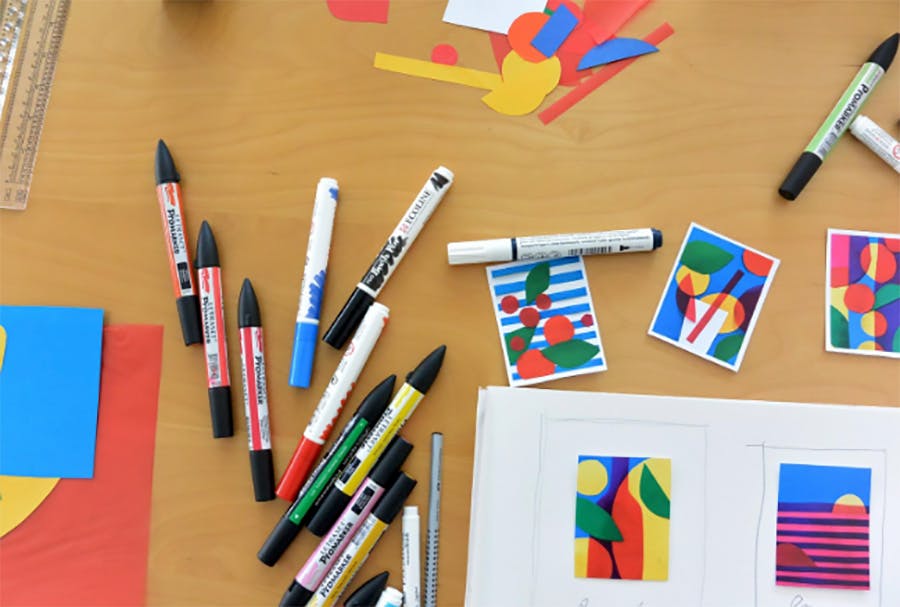 Collage series, summer 2019
What are the main themes to your work?
I have a passion for food, it's both exciting and inspiring. Gastronomy has a strong energy and cultural and emotional values which I enjoy exploring all of that in my work. The botanical world, Mediterranean lifestyle and nature in general are also some of the themes that I'm drawn to.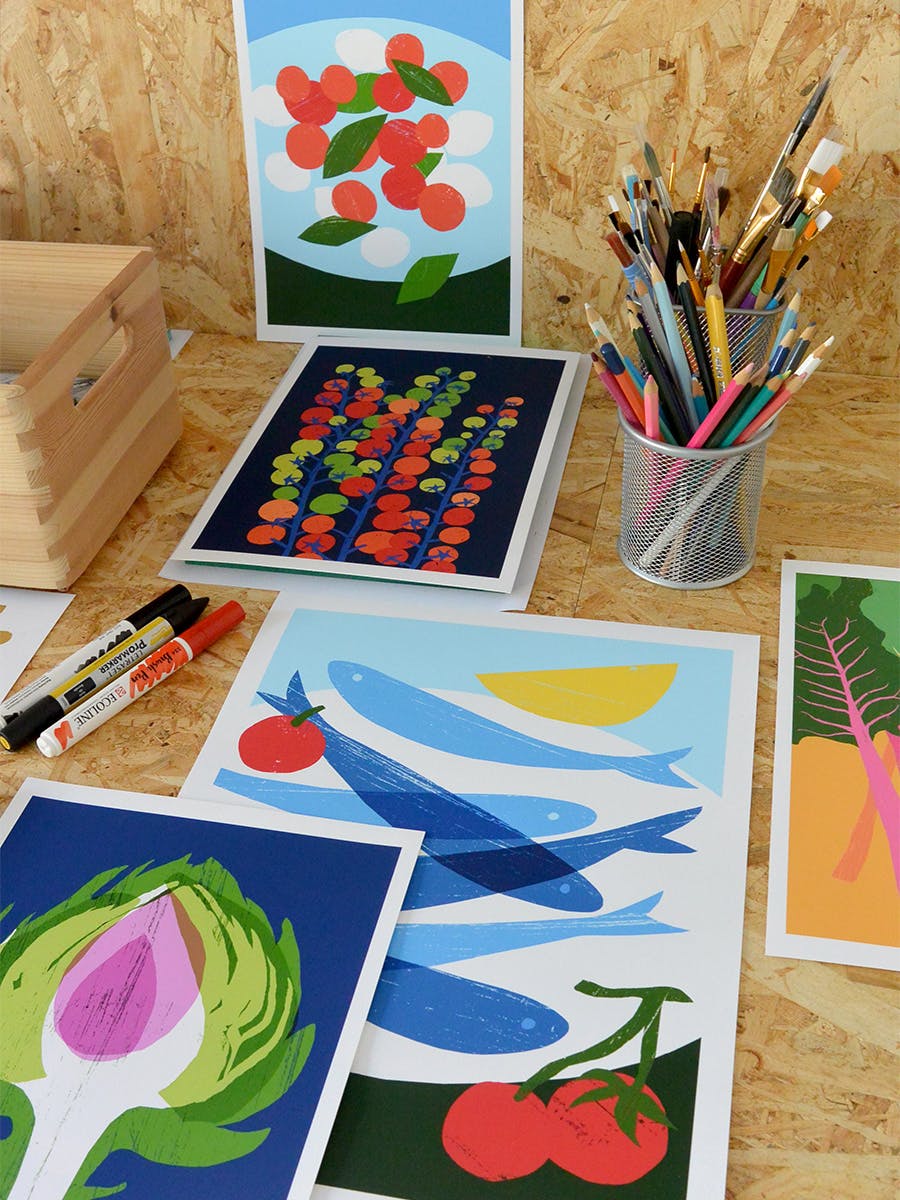 Recent works on a Mediterranean theme
What other artists inspire you? Who are your art heroes?
There are so many of them, but these are the first that come to mind: Saul Bass, Alan Fletcher, Sister Korita Kent, Matisse, Picasso.
What art do you hang on your walls at home?
My walls are mostly covered with vintage movie and advertising posters.
Any key ambitions/goals you still have on your to do list?
I'd love to create a line of textile designs and products, work with ceramics, write and illustrate my own book…we'll see what the future holds!
How would you describe the life of an artist in less than 5 words?
Freedom, challenge, play, struggle, curiosity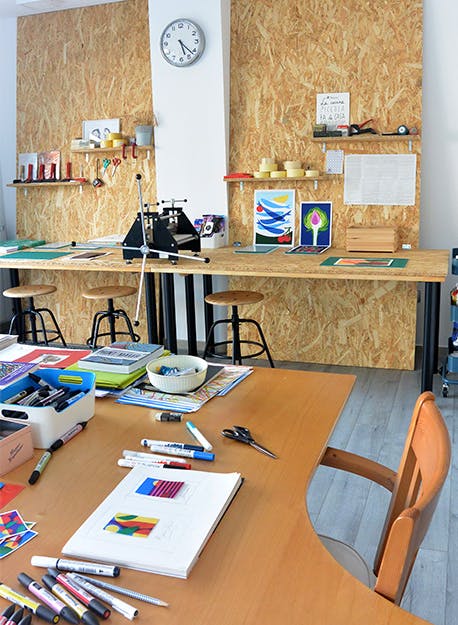 Ana's work space
What's the best piece of advice you've ever been given?
You'll never be ready if you keep waiting for the perfect moment to arrive. I'm not crazy about taking risks nor am I'm not super confident, but sometimes you just need to do it, despite the fear. Matisse said long ago something very true: "Creativity takes courage. "
Social Media - Heaven or hell?!
Both! It's great because of so many incredibly useful and inspiring things you can use it for, but the downside of it is its addictive nature.