Inspired by fashion, poetry and travels to far-flung tropical destinations, Babeth Lafon's illustrations offer an escape into a dreamlike world. We caught up with the French-Vietnamese beauty and lifestyle illustrator from her Berlin abode.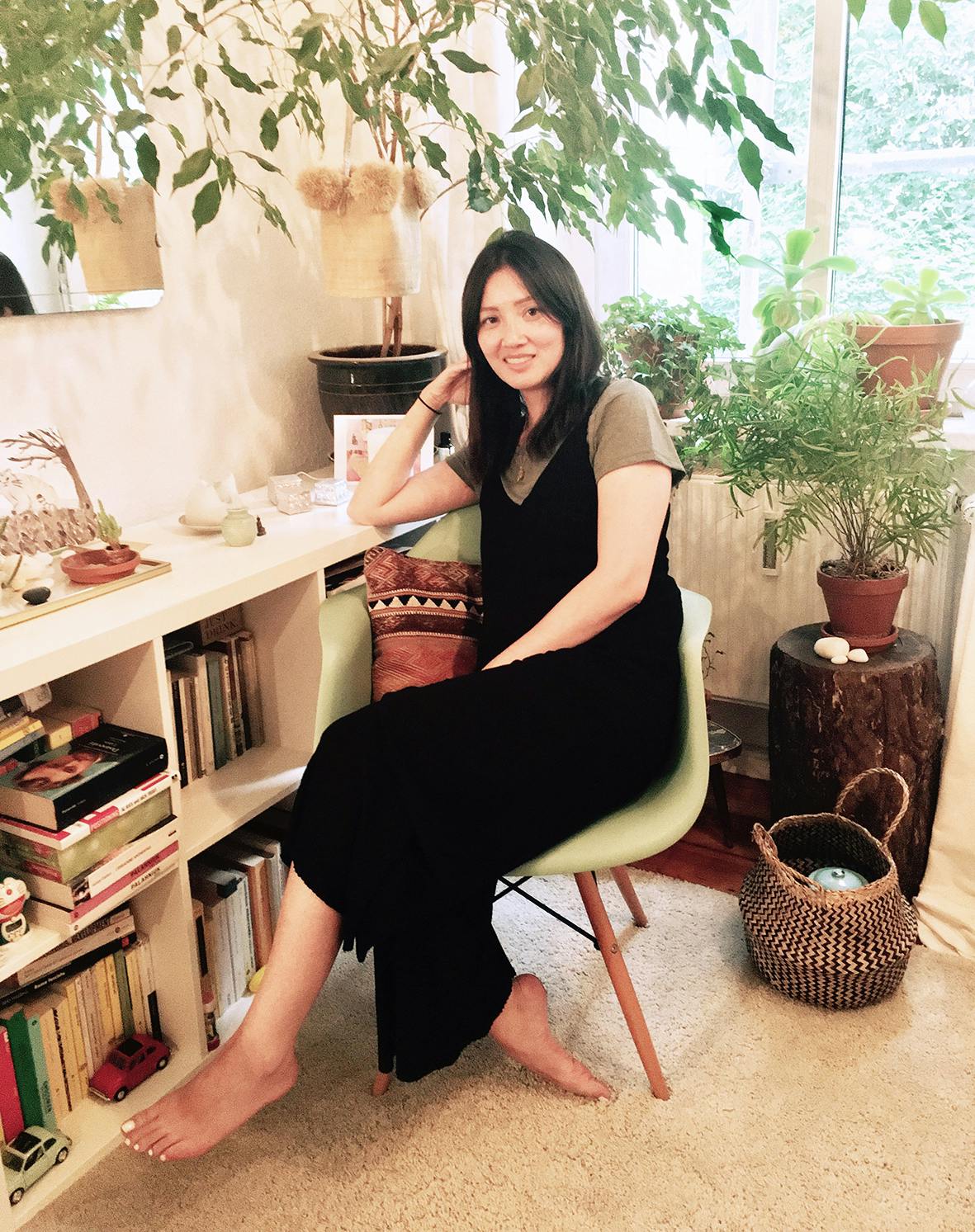 Babeth at home in Berlin
Why did you decide to become an illustrator/graphic designer/digital artist?
I always liked to draw from a young age and so it was natural for me to do something creative and visual. I studied Arts and Visual communication and I worked for a few years as a graphic designer before deciding to focus on my first love, illustration. What I love about my work is that I get to live in my own dream world 10 hours a day!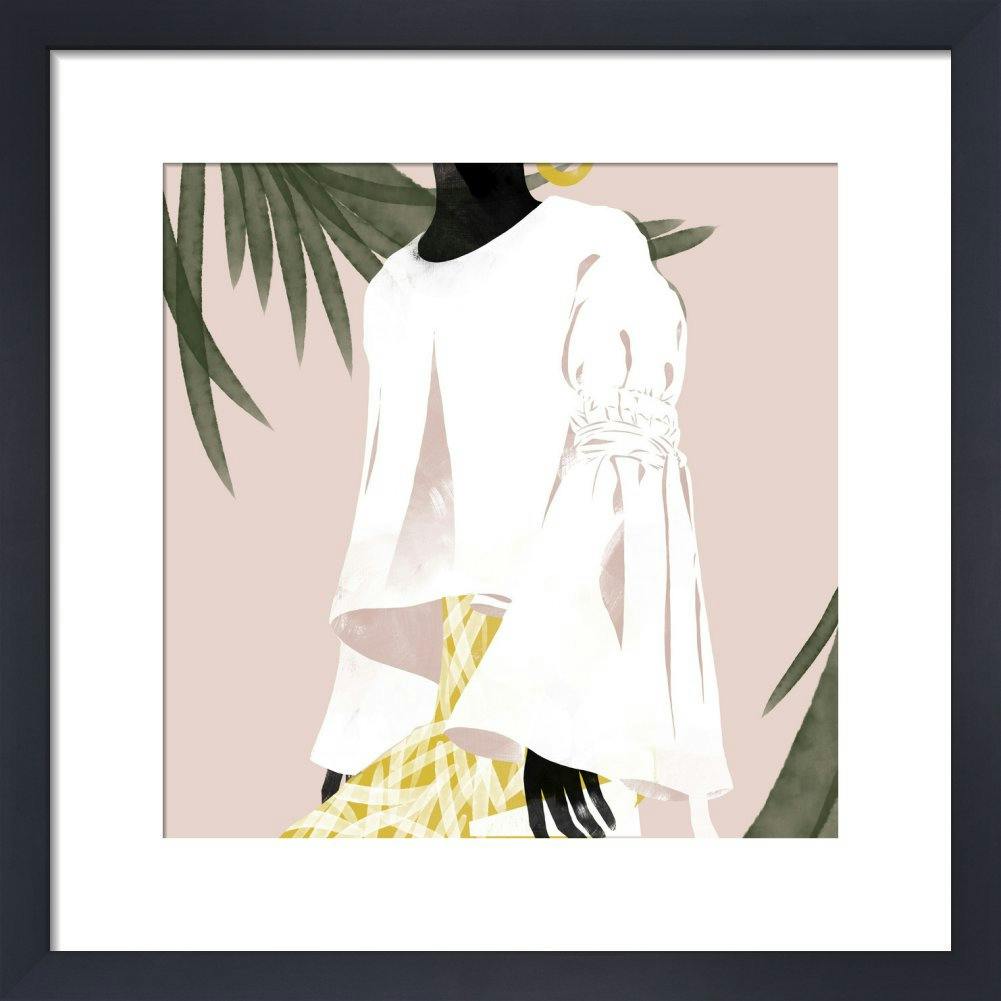 Pink Uma, Babeth Lafon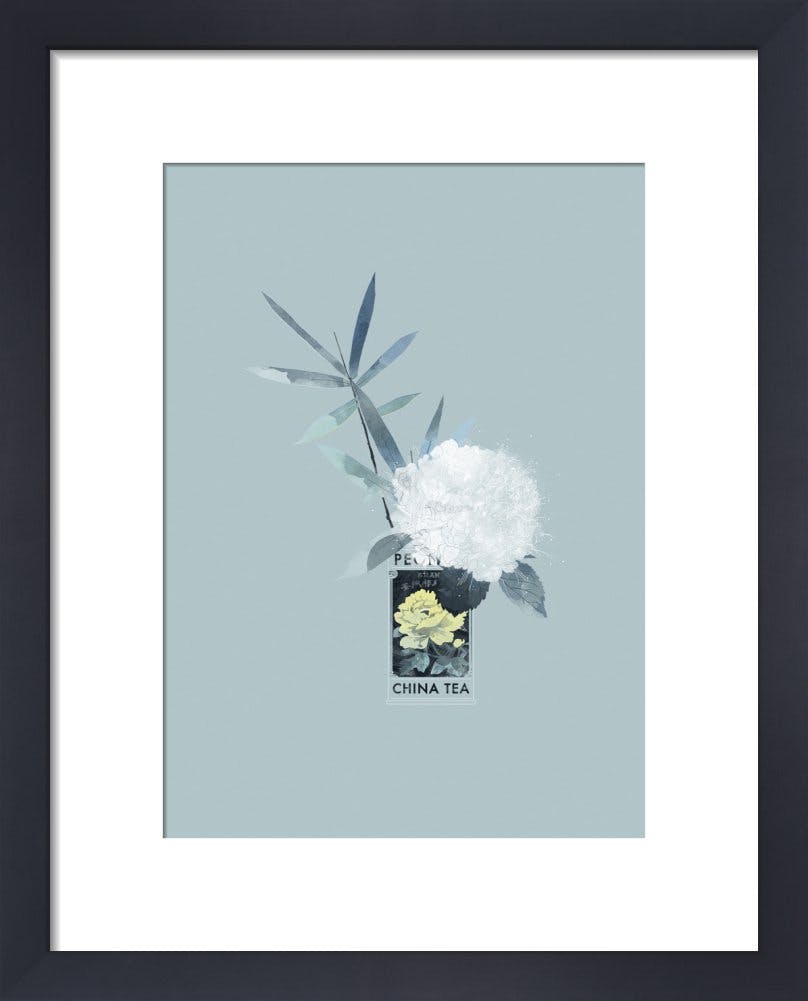 Peony China Tea, Babeth Lafon
You're a digital artist, yet your illustrations often have painty textures. How did you develop your style?
As an art student I hated the mess of experimenting and the patience you need. It has to dry! It spills! You make a mistake and the whole thing is ruined! I'm a control-freak and I need to return to a design 100 times if necessary. I need to be able to change the colour of every little thing until I'm happy with the result. You can get all of that with digital painting.
Why do you go for pastels and unusual colour palettes?
Colours are really essential to me, they really inspire me emotionally, more than shapes. I spend a lot of time creating colour palettes for my artwork. I had a really strong pastel phase, but now I'm moving to a more vibrant phase!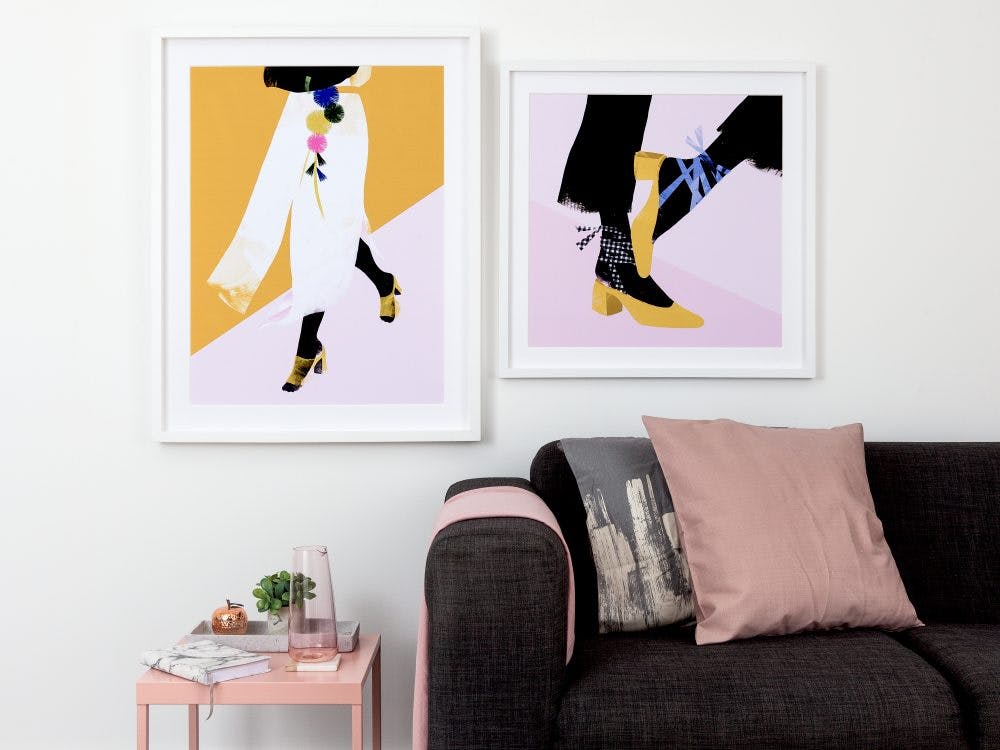 'The certainty in her eyes' and 'Gingham and blue ribbons', Babeth Lafon
What inspires you? Why are fashion and the female form so central to your work?
I'm inspired by a lot of things, travelling, Asia, fashion, women, poetry, nature, movies, the whole world really. Fashion, because it is another way for me to express my emotions and my sense of beauty, and because it's an art form that encompasses a lot of references, historical and stylistic. It's also tactile. Fashion sits on your skin all day. It's intimate. I like all those facets. And the female form because I guess it is self-exploration, a tool to understand myself better, and to soothe myself. It's a form of self-love.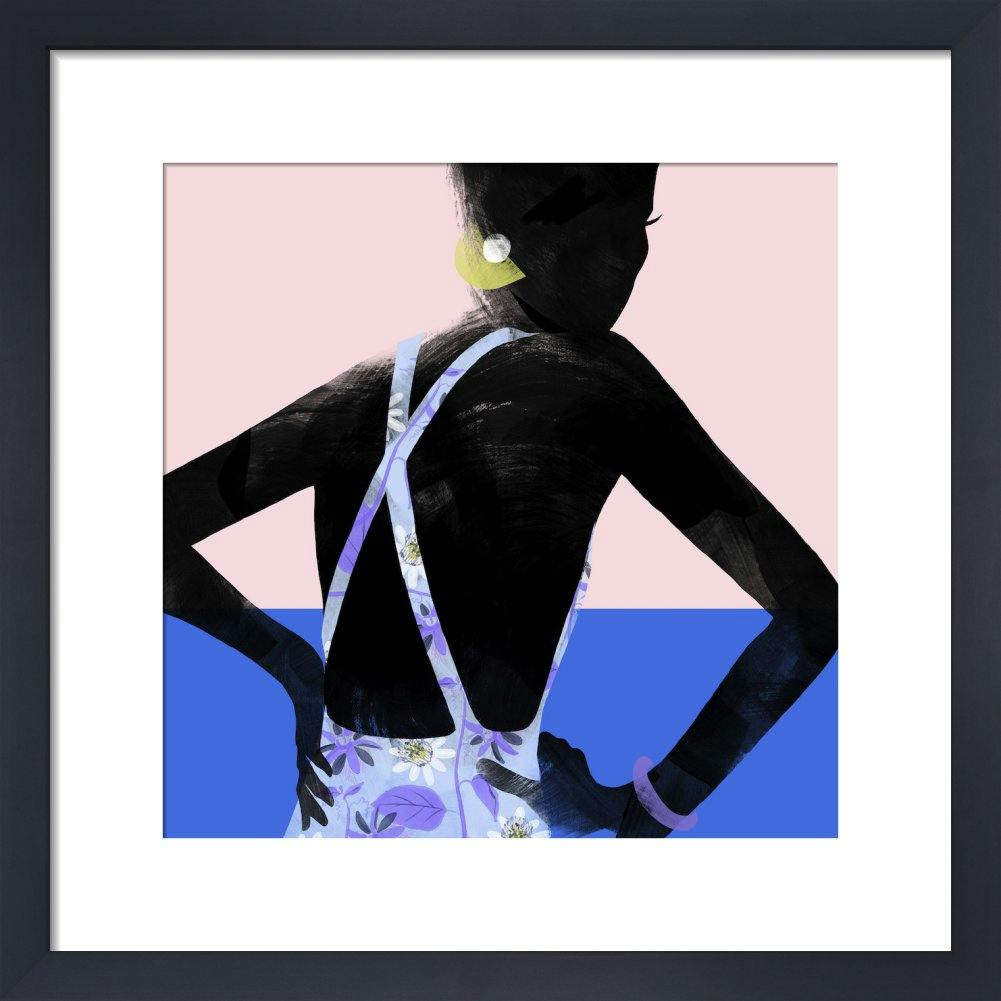 Jemima at the Pool, Babeth Lafon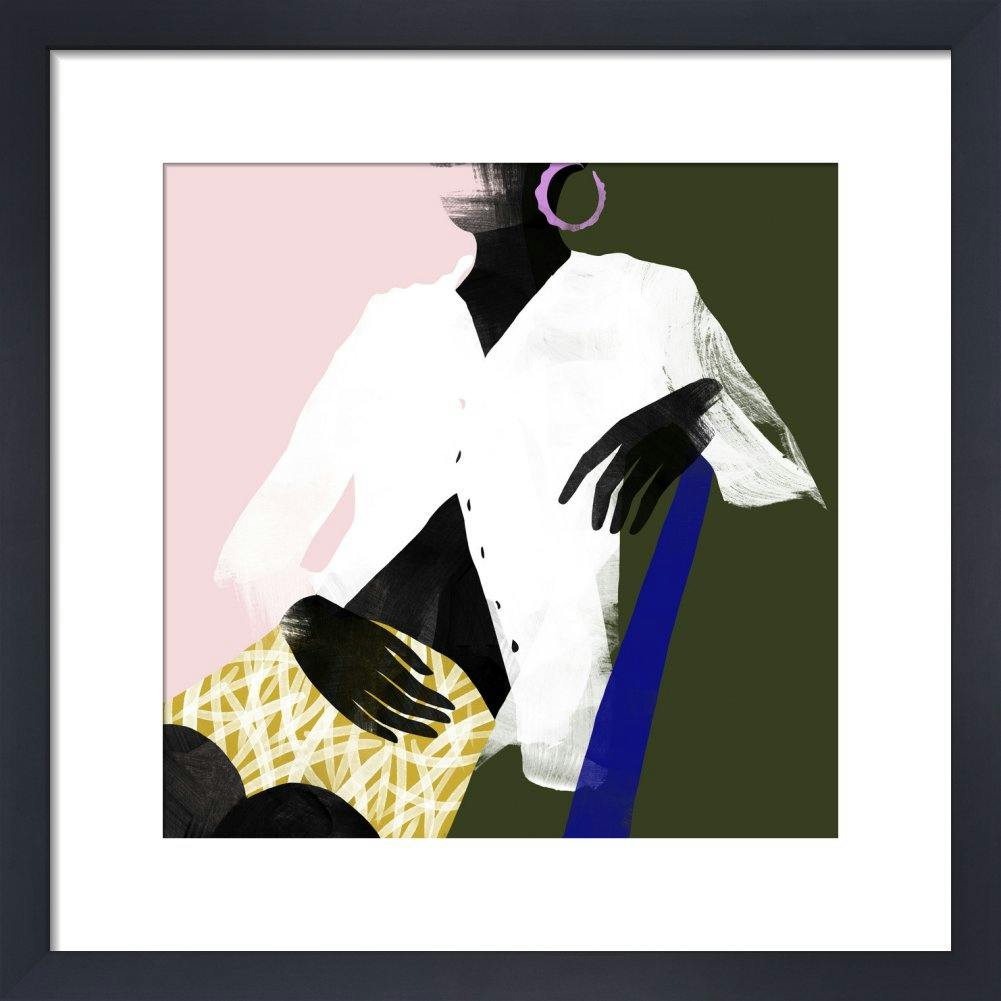 Golden Jasmin, Babeth Lafon
Who are your favourite artists?
I love Paul Gauguin, Matisse, Cecilia Carlstedt, Georgia O'Keeffe, and Pegge Hopper.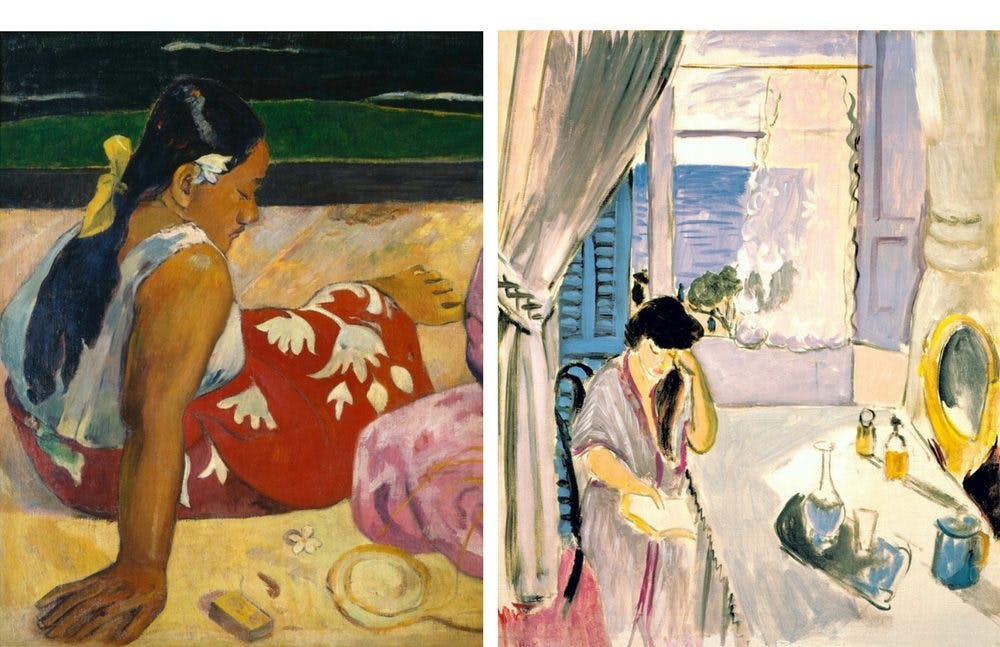 Women of Tahiti, On the Beach, 1891 (Detail), Paul Gauguin
Woman reading at the table, Henri Matisse
How do you style your home?
I live in an apartment close to a big park with my boyfriend. It has art from people I love on the walls, lots of plants and things I bring back from my travels. I collect anything made of straw, ceramics, hands, sculptures, masks – the list goes on. My studio is pretty much the same as my home, just away from home.
How would you describe your fashion style? What's your favourite thing to wear?
My fashion style is minimalistic, a little vintage, with bold accents and always comfortable. My favourite things to wear are my mini top-handle bags – snake skin, straw, square, patterned. I've got a few!
What are your aspirations for your art?
I'd like to focus on writing and illustrating my own books. My first book as an author-illustrator is out in November!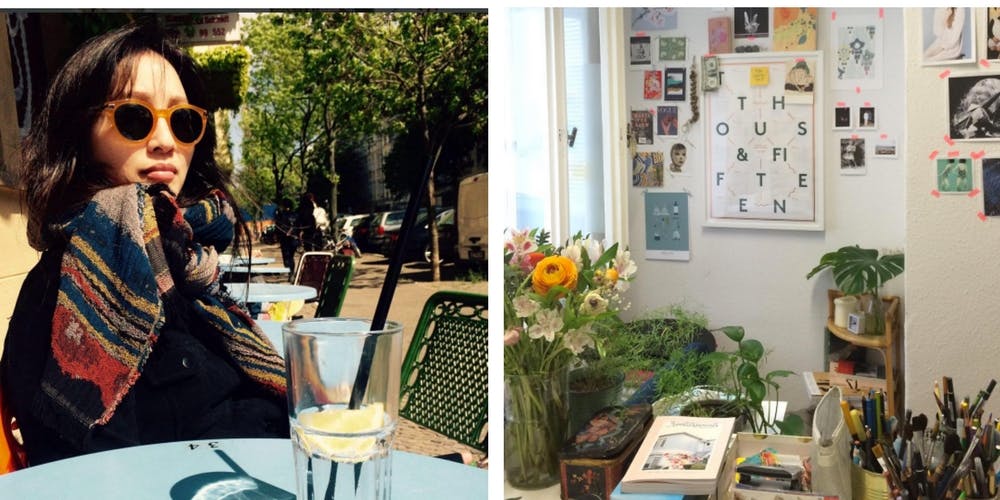 Photos from Babeth's instagram @babethlafon
With illustrations in magazines like Elle Decoration and Harper's Bazaar and for brands such as L'Oréal and Bare Minerals, Babeth is loved in the fashion and beauty world. At King & McGaw, we're excited to tell you that we've just launched some of her illustrations on our website. Browse art by Babeth Lafon here.