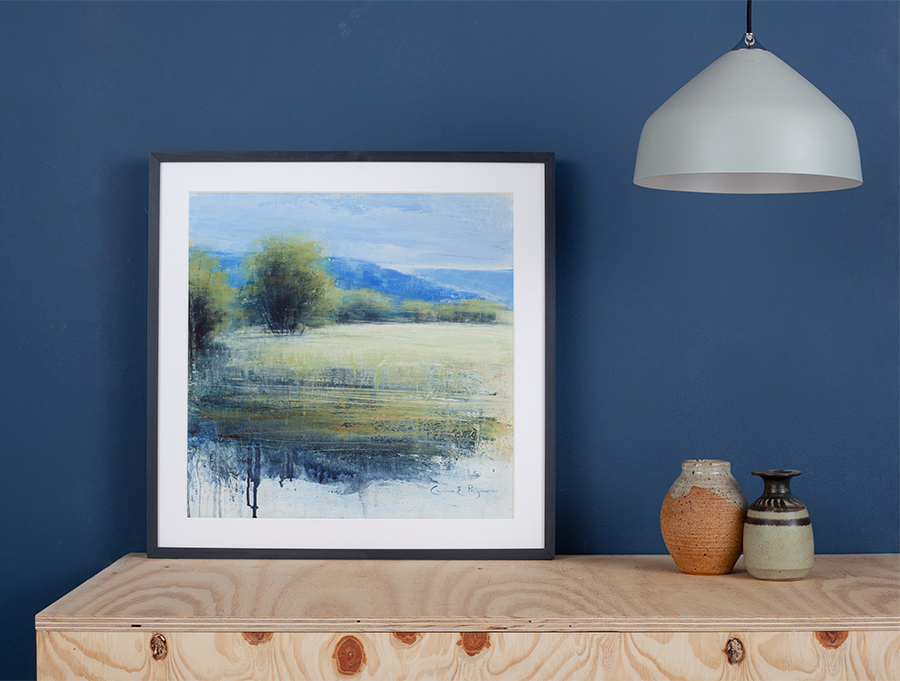 'Falling Leaves' by Carina Prigmore. From £80 framed
Have you always been creative?
I always remember drawing as a child and that wonderful feeling that being creative gave me.  However, it wasn't until I went to the States in my early twenties that I started to take my art seriously. The impressive galleries that I encountered while travelling around in the Rockies inspired me like never before and it has been an obsession ever since. Although I'm influenced by all kinds of art from very abstract to more realistic paintings I always try to get closer to who I really am and create the work that appeals to me.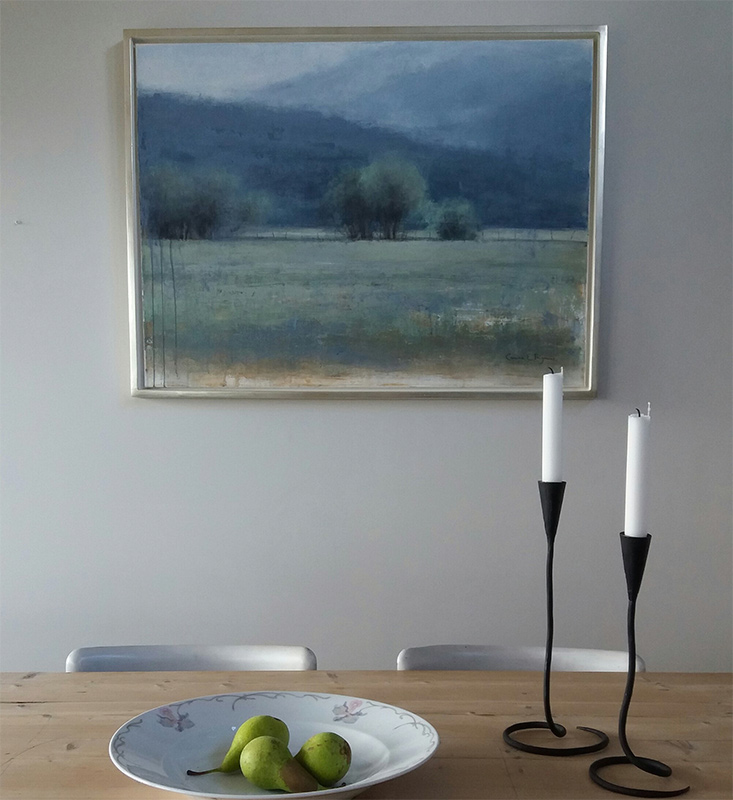 'Late August' by Carina Prigmore. Framed print available from £80
Where did you grow up and did this have an impact on your work?
I grew up in Sweden in a family where interior design is of huge importance. The colours and materials used in Scandinavian interiors have influenced me strongly and I'm very attracted to the more moody and subdued colours.
After achieving a diploma in Art & Design my desire to go on my own path was so strong that instead of pursuing a degree in Fine Art I did a degree in Conservation Biology at the University of Aberdeen. I loved the challenge and I found my interest in art and the natural world complimented each other very well.
Tell us about your working day...
I usually start the day by taking our Labrador for a walk in the woods next to where we live. Once the kids are in school my working day can begin. Me and my husband Justin, who is also an artist, have just finished building our dream studio which is attached to the house.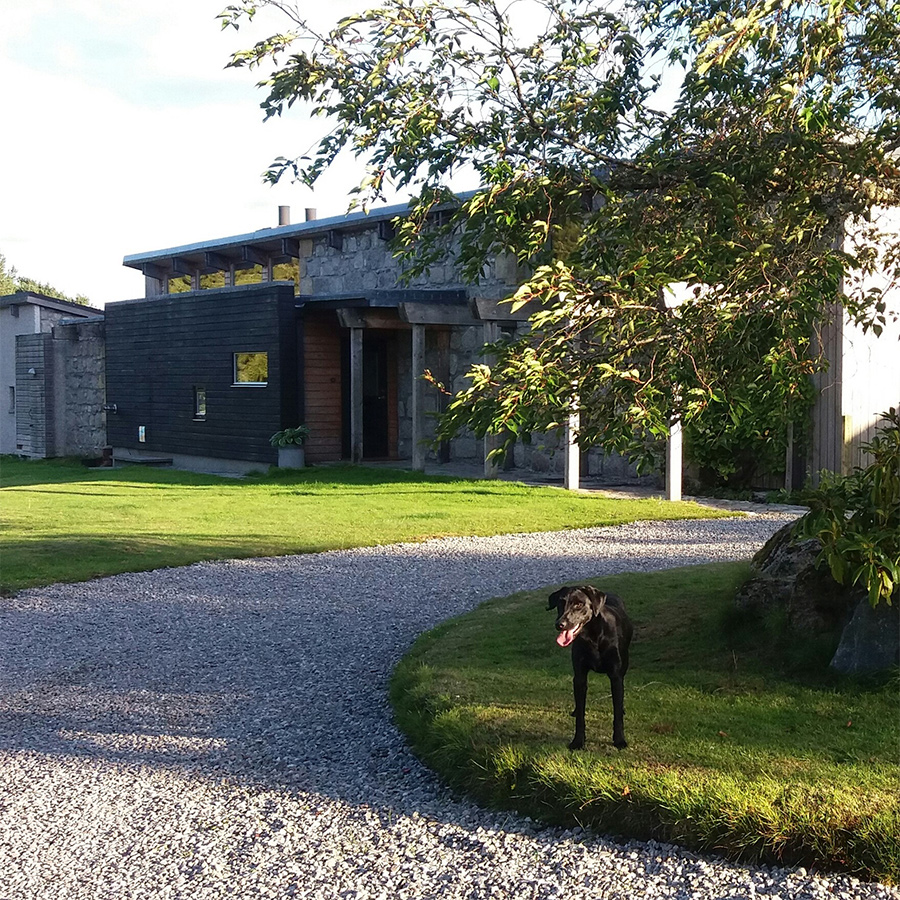 Amber the black Labrador in front of the house
After years of working together in a corner of a bedroom, this huge studio is a luxury and I'm very excited about the work that will be created in this space. Outside the studio we are creating a very substantial vegetable garden as growing my own organic food is one of my greatest passions.

Carina's home-grown organic vegetables & flowers
The evenings are probably my favourite times in the studio as it's so peaceful and it's often the most productive time of the day. We usually listen to the radio in the day but in the evenings we put on some music depending on the mood or listen to an interesting TED talk.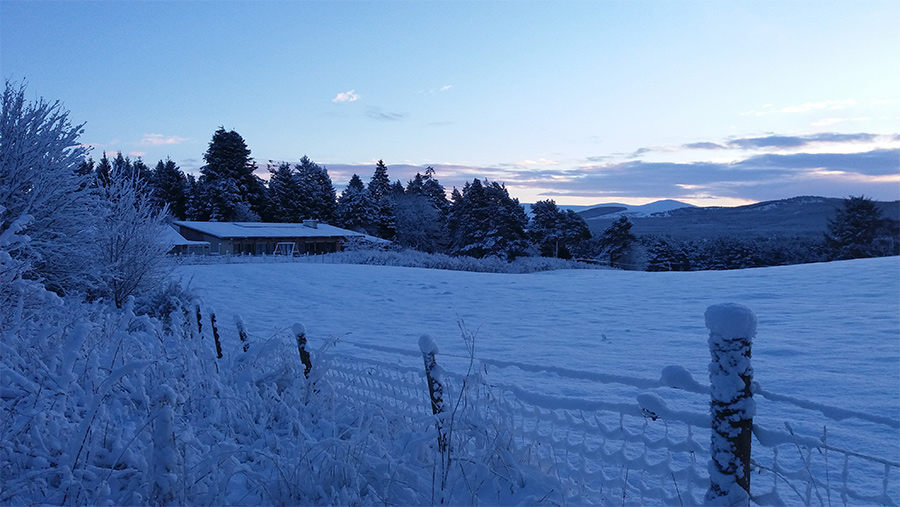 Carina's house and the beautiful view of the Cairngorms
What materials do you use to create your work?
I love the use of acrylics as it dries fast which allows me to apply lots of layers without having to wait too long in between coats. In order to achieve the texture and feeling I like to use different tools such as old credit cards, razor blades and sandpaper. I continue working until I get the effect that I'm looking for.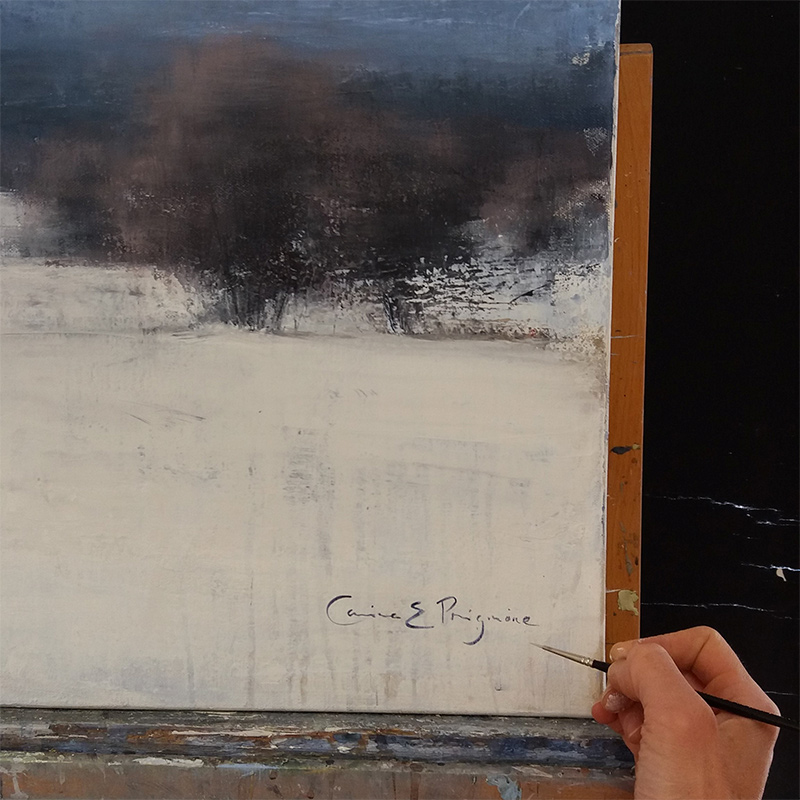 Carina's signature
What advice would you give to budding artists?
Although being an artist is not always easy it is also a very rewarding and fulfilling career. My best advice to younger artists is resilience and hard work!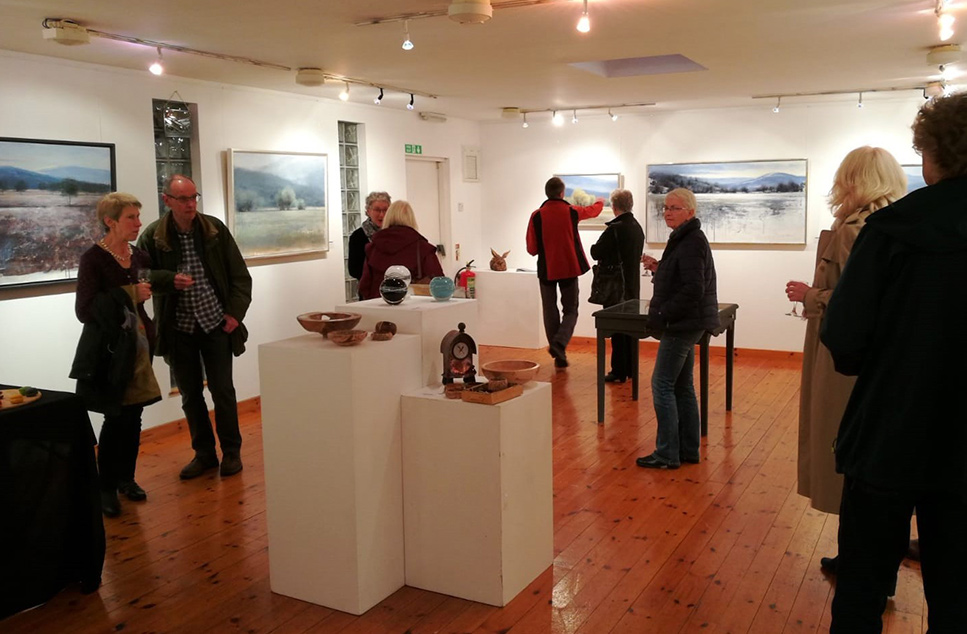 Carina's sell out solo show at Frames Gallery, Perth 2018