This Easter we've hatched a competition to find the most eggciting egg decorations. Simply share a picture of your decorated egg on Facebook, Twitter, Instagram or Pinterest, using the hashtag #ArtyEggs and tagging us @kingandmcgaw for a chance to win £100 to spend on art.
Begin by choosing a hard boiled egg or a blown out egg. Blown out eggs will last longer, so to maintain your masterpieces here's how to blow out an egg.
You will need
Eggs Drawing Pin Nail Bowl
Instructions
1. Make two holes at either end of the egg using a sharp tool such as a drawing pin.
2. Use a thicker implement such as a nail to enlarge the holes. A nail will crack the egg yolk too, making it easier to remove the contents.
3. Using both hands, hold the egg over a bowl. Place your mouth on the smaller end of the egg and blow hard. It usually takes a couple of times so have patience, it will be worth the wait. Once the egg is empty place it under lukewarm running water.
4. Place the egg upright in an eggcup or egg carton and let the decorating begin!
Here's some inspiration to help you get cracking with your decoration.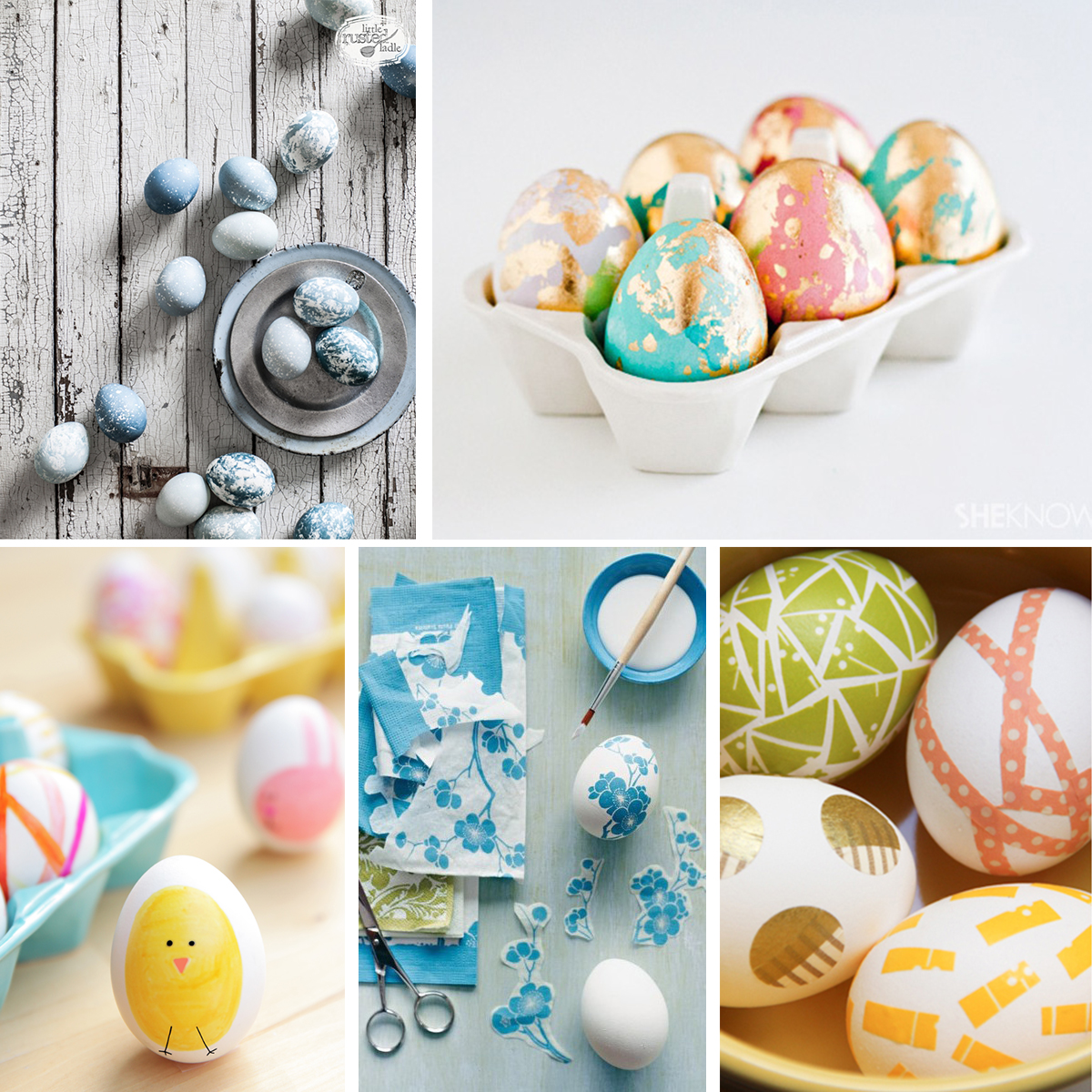 Clockwise from top left:
Marble effect using natural dye via Little Rusted Ladle  Beautiful gold leaf eggs via She Knows Washi tape patterns via Lovely Indeed Creative decoupage via Dizzy Maiden Sharpie art via Mom.me
For more inspiration check out our egg decorating Pinterest board here.
We are eggcited to see your #ArtyEggs masterpieces, good luck!