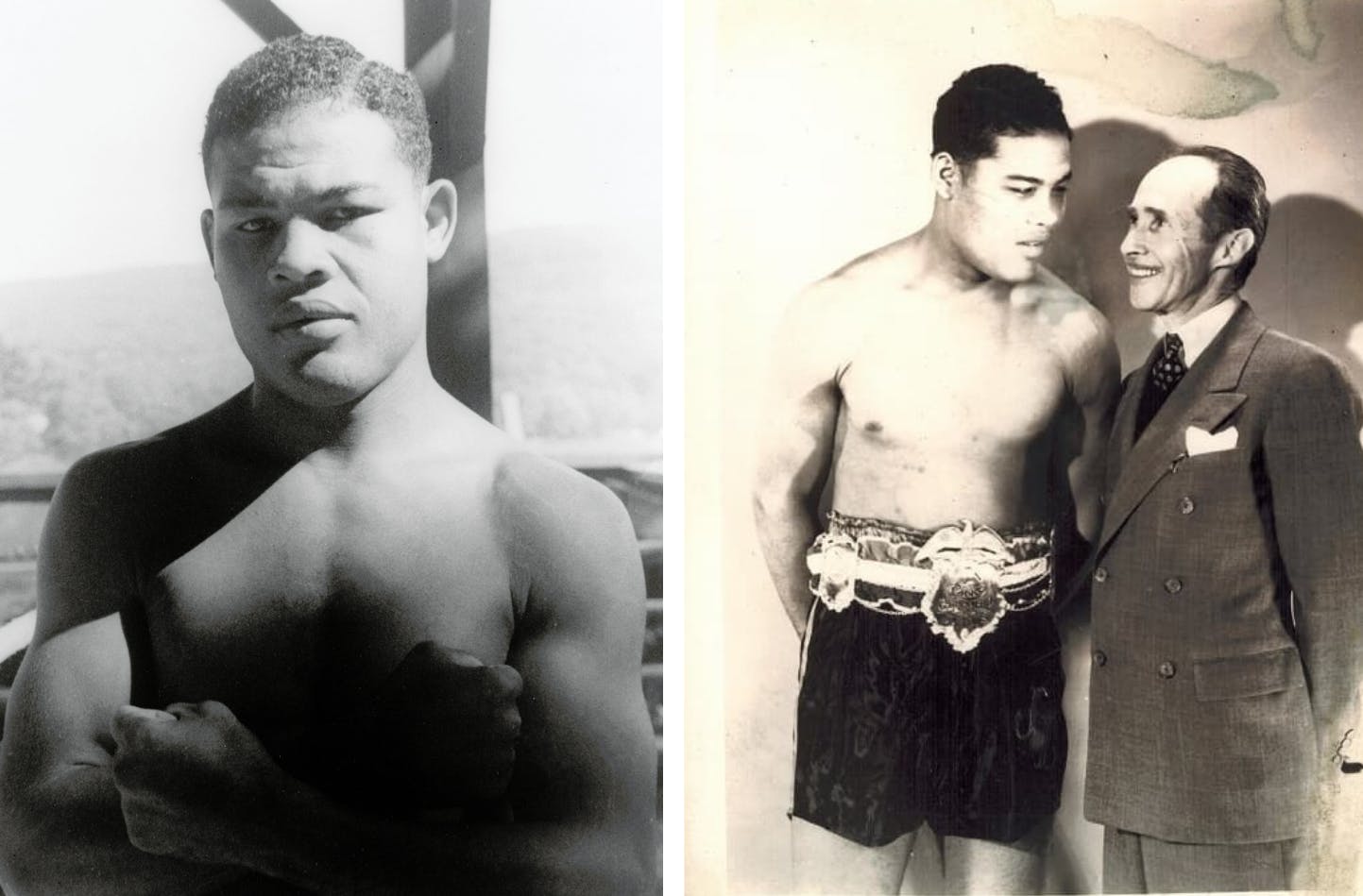 Joe Louis by van Vechten and Joe Louis and Spirit of Youth director Harry L. Fraser, Public Domain
Basquiat also held a deep admiration for the boxer Sugar Ray Robinson (1921–1989, pictured below). Robinson was one of the most celebrated figures in boxing between 1940 and 1965. Though he was decorated with medals from five weight divisions, his life away from the ring wasn't as sweet. Notorious for his excessive drinking, reckless spending, and ruckus escapades at Harlem's Cotton Club, his life achievements and his lifestyle appealed to then twenty-two-year-old Basquiat.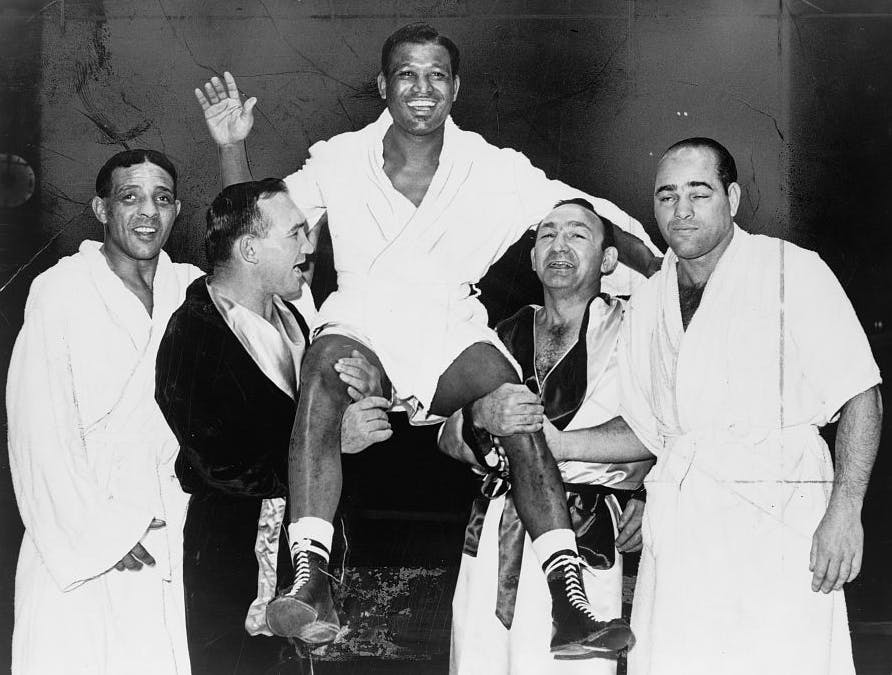 Sugar Ray Robinson held aloft by boxers, 1965, Public Domain
Though Robinson's downfall was rapid, his achievements were celebrated widely during his lifetime. Basquiat paid homage to him by marking his painting 'Untitled, Sugar Ray Robinson, 1982' (pictured below) with his name in striking slanted capitals and adorning his crudely-drawn face with the silhouette of a crown. A symbol of power and prestige, the crown acts as an honorific denied to him by the white-dominant cultural mainstream. With so few visual elements emerging from the entirely black canvas, the message is deliberate and precise. Basquiat signals that the African American boxer is a figure of status and legitimacy.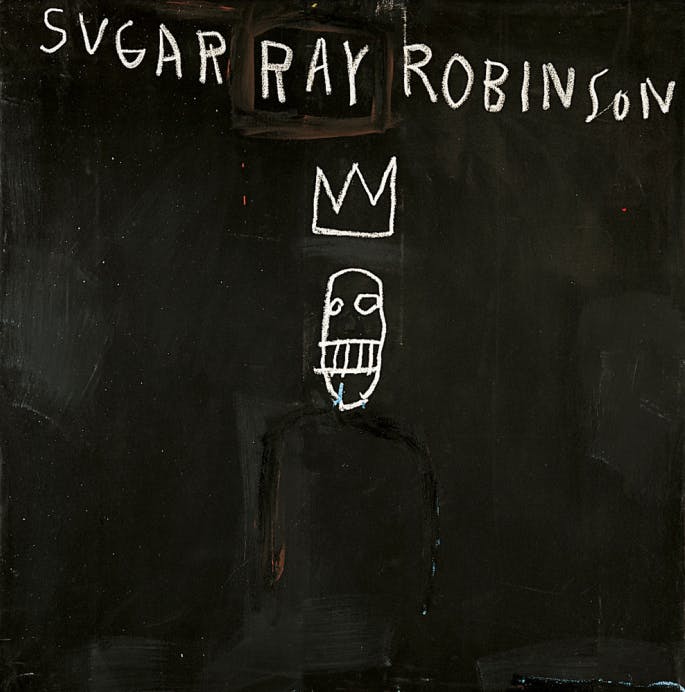 Untitled (Sugar Ray Robinson), 1982, Jean-Michel Basquiat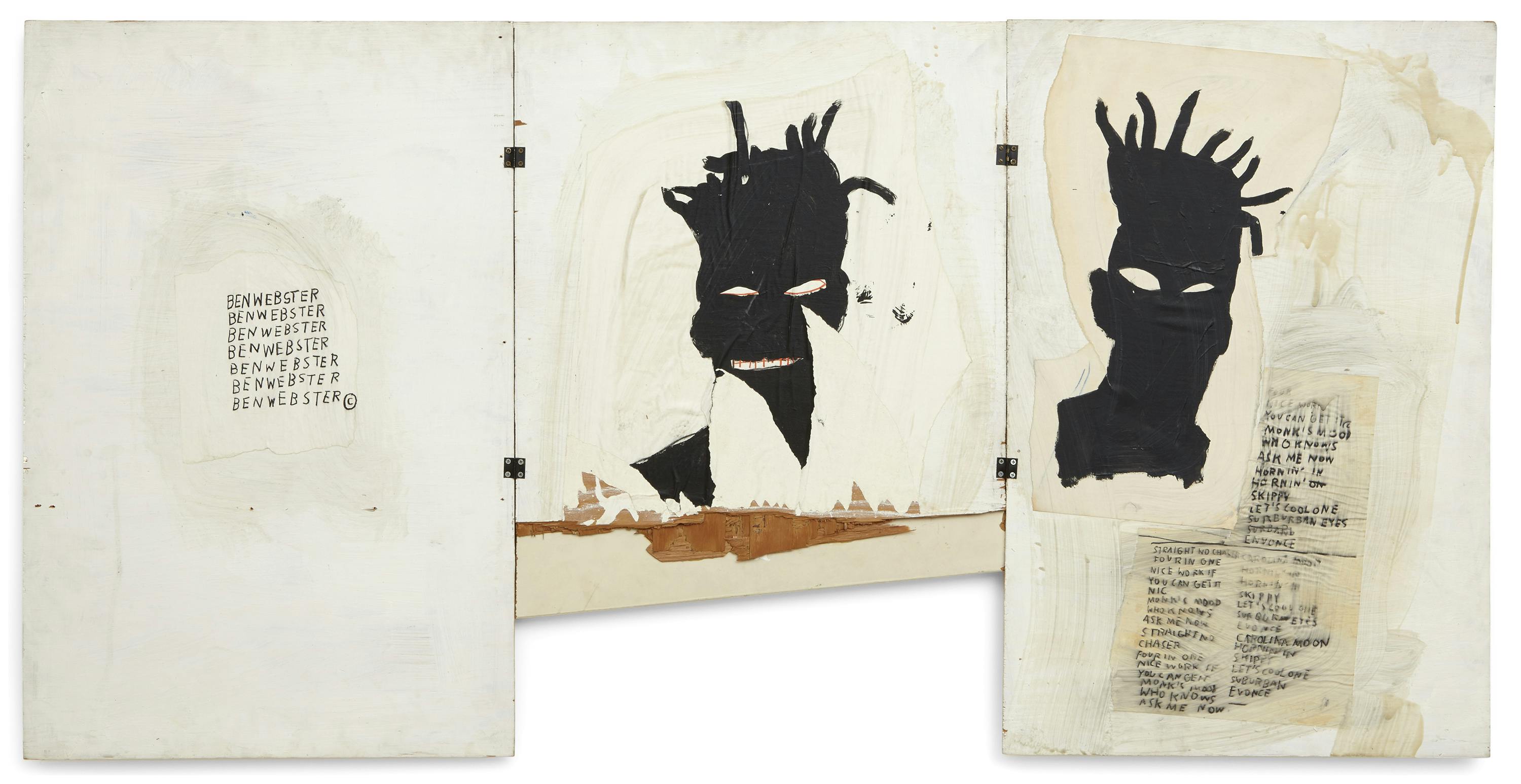 Self Portrait, 1981, by Jean-Michel Basquiat
Basquiat also infused his work with the spirit and energy of jazz musicians he admired. Spread across three hinged wooden panels, 'Self Portrait, 1981' (pictured above) features two black silhouettes. The silhouette on the right-hand panel overlaps a sheet of song titles taken from Thelonious Monk's 'Blue Note Sessions'. Repeated in a square formation on the left-hand panel is the name of the jazz tenor saxophonist, Ben Webster. Placing himself in the lineage of these jazz giants, Basquiat hints at the limited recognition of the achievements of black artists more widely.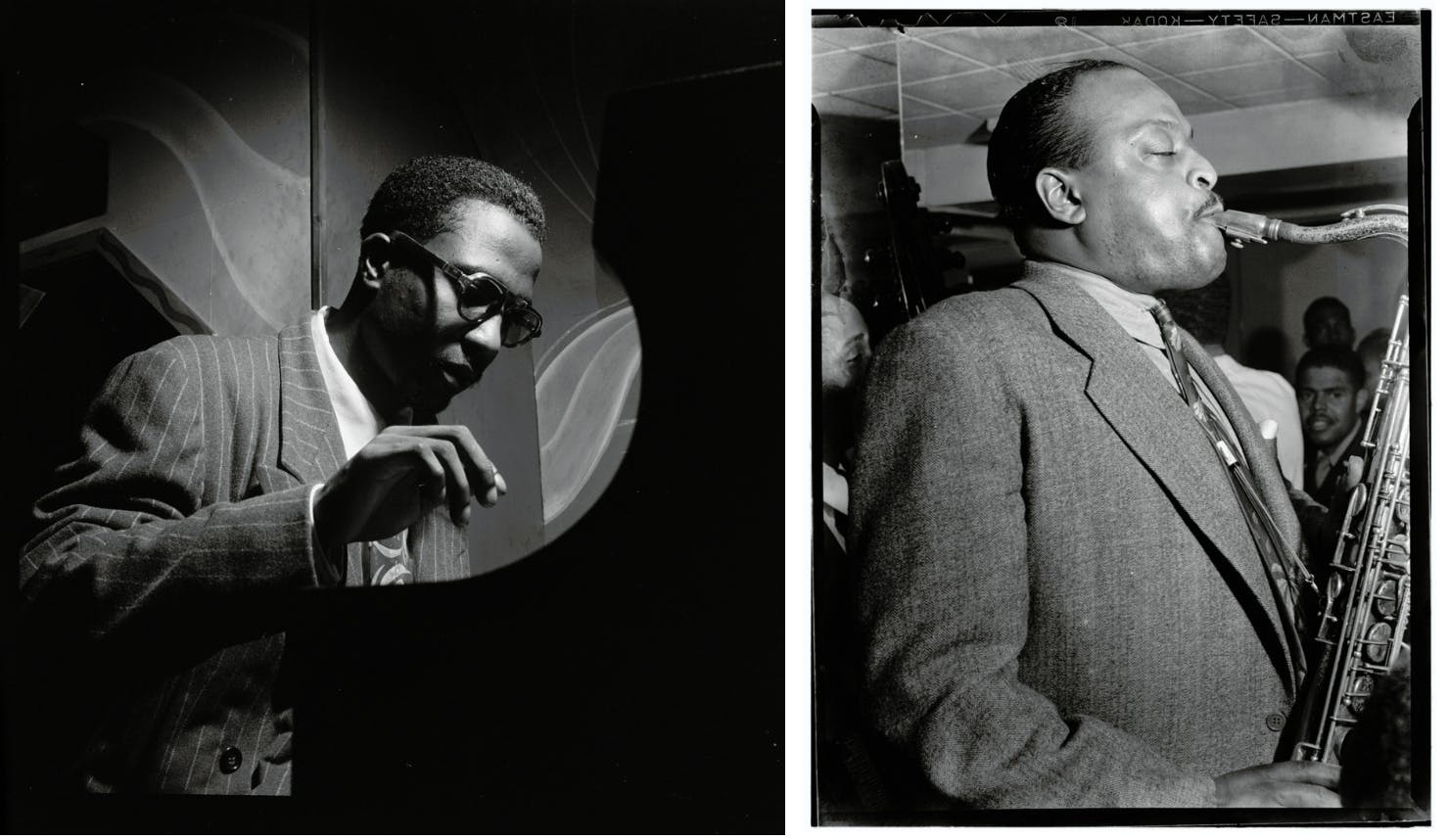 Portrait of Thelonious Monk, Minton's Playhouse, New York, c.1947, and Jazz tenor saxophonist Ben Webster at Famous Door, New York, c. 1947, photos by William P. Gottlieb, Public Domain
In addition to putting his black idols on pedestals, Basquiat also attempted to create new ones. Representations of empowered black people depicted in his paintings intended to inspire and move viewers in elite galleries to question culturally ingrained racism. Positioning a black policeman at the centre of this painting 'Irony of Negro Policemen, 1981', (pictured below) Basquiat used acrylics and crayons to accentuate the paradox of a black policeman supporting the work of an oppressive and white dominant policing system that disproportionately enslaved African American citizens in its penitentiary systems.