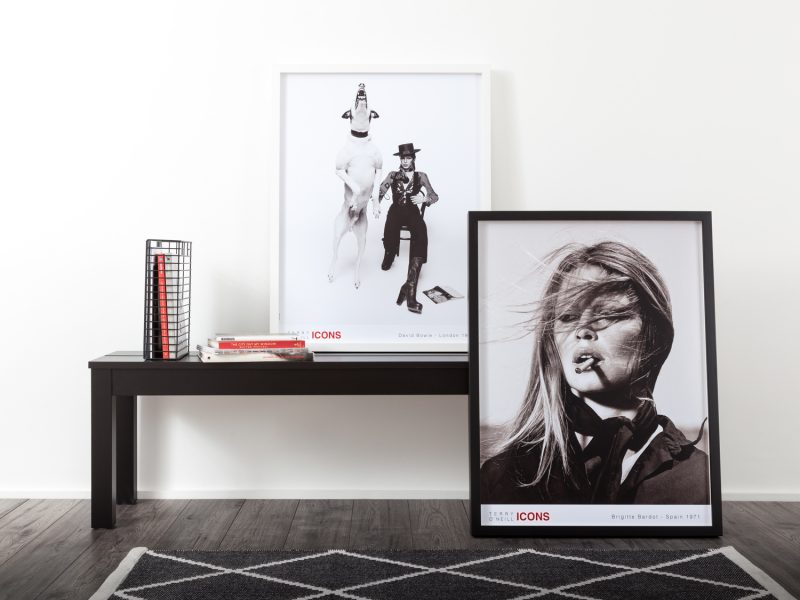 Capturing candid photos of countless stars including David Bowie, Brigitte Bardot and Frank Sinatra, Terry O'Neill is one of the most collected photographers in the world. In collaboration with Iconic Images, we're excited to launch a new and exclusive Terry O'Neill open edition poster collection.
O'Neill is very down to earth which let him get friendly and earn the trust of his famous subjects. In an interview, he stated, "I always wanted my pictures to tell a story… I want to keep photojournalism alive." We take a look behind-the-lens at the images that put O'Neill at the forefront of fame photography.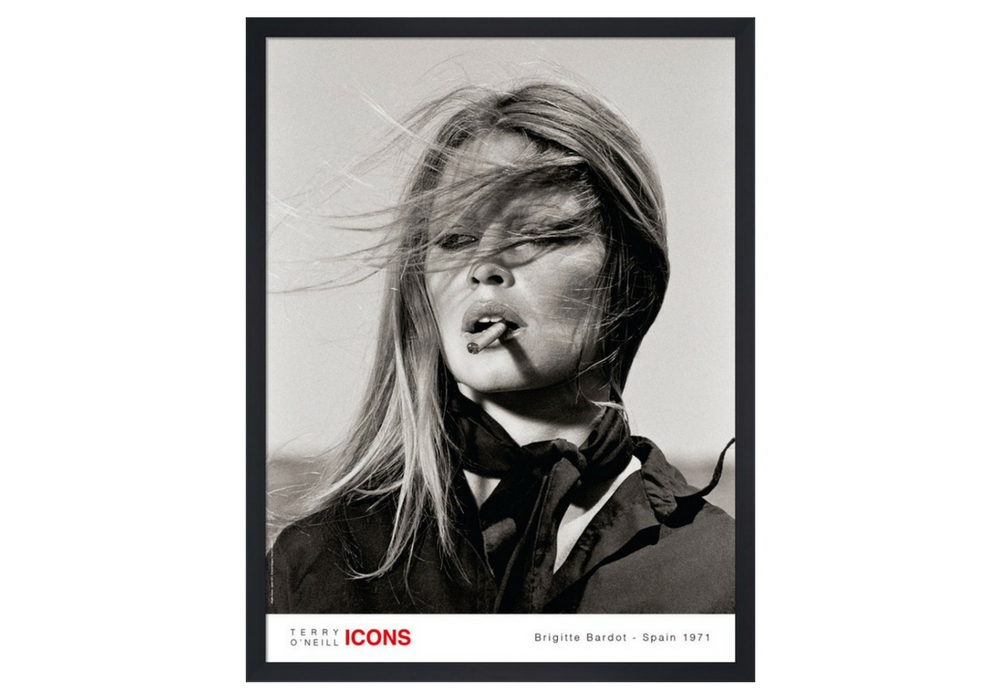 Dubbed Terry O'Neill's "best shot", this photograph of the french actress Brigitte Bardot was taken on the 1971 film set in Spain of 'Les Petroleuses' ('The Legend of Frenchie King').
Brigitte is known for her striking stature and presence. The actress's reputation as an international sex symbol succeeds her. With a cigar in her mouth as part of the scene, the wind blew at the perfect moment.  O'Neill declared in an interview, "I was drunk on how stunning she was."  Published in every major magazine around the world, this shot is a picture in a million.  Raw, timeless and an image representing the epitome of Brigitte's extensive acting career, it's also proof of O'Neill's exceptional talent.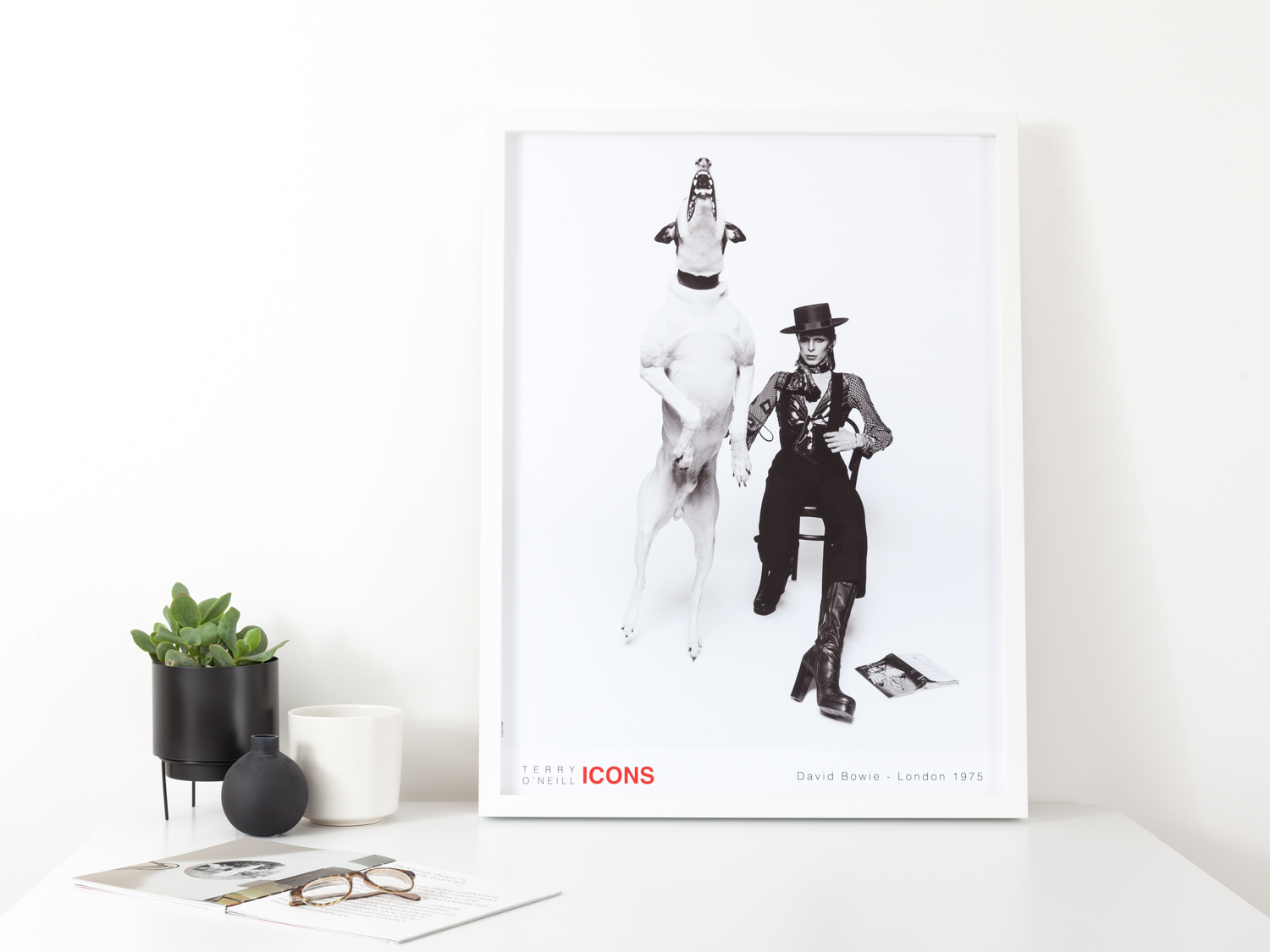 Part of a new generation of photographers in the 1960s, Terry O'Neill steered away from the formality of static portraits towards spontaneous, impulsive shots. He worked with Bowie many times and in 1974, he shot publicity photos for David Bowie's album Diamond Dogs in London.
Bowie poses, unflinching on a chair beside an excited great dane, barking and leaping at a strobe light. Everyone in the studio was terrified but Bowie didn't even flinch. O'Neill remembers "I was behind the camera, Bowie was on the chair but everyone else ran."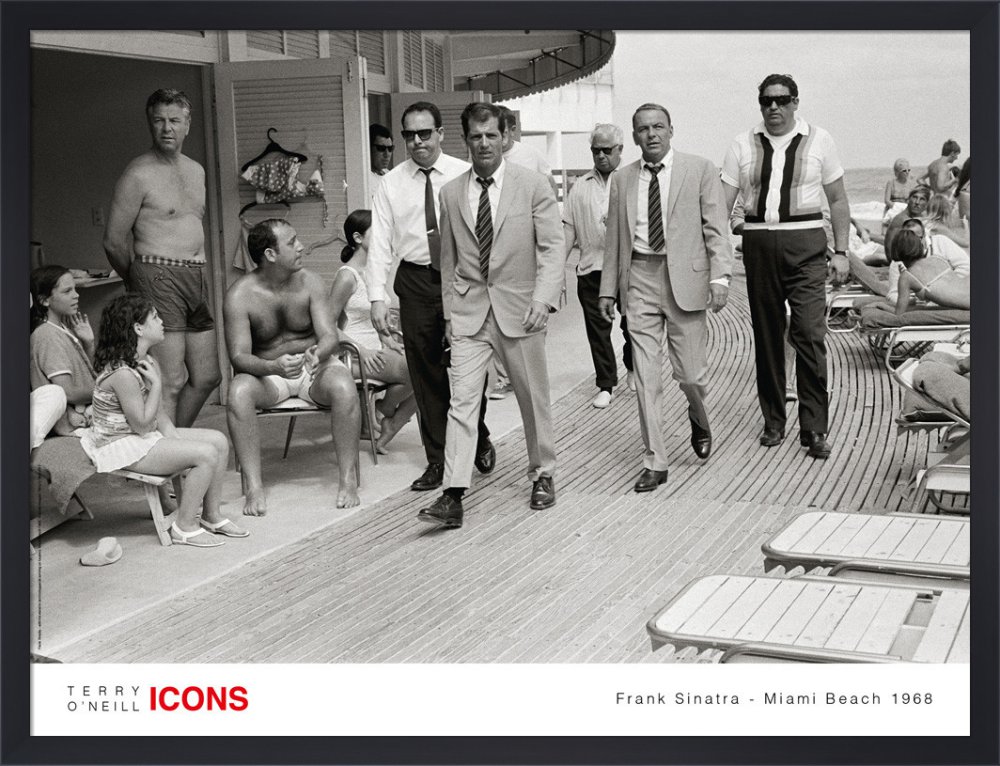 Walking along the Miami Beach boardwalk while filming 'The Lady in Cement', Terry O'Neill photographed singer and actor Frank Sinatra with his body double and entourage. This fly-on-the-wall shot captures the star presence of Sinatra. O'Neill has a gift for getting close to the stars. In this case, he had been introduced by actress and singer Ava Gardner. Iconic, natural and personal, this is a glimpse into the acting life of Sinatra.
Speaking about the new collection, O'Neill said, "I have always wanted to make my imagery accessible to a wide audience. King & McGaw has produced high quality posters of my most popular images that bring a touch of affordable glamour to a home." It's easy to see how the dry sense of humour and personality of the talented Londoner befriended the icons, capturing them forever in his timeless photos.