In 2018, in fact, Hong Kong's M+ Museum acquired the entire Archigram archive consisting of tens of thousands of drawings and models produced by the group throughout the 1960s. The collection was inaugurated in 2020 with a symposium in collaboration with the Department of Architecture at the University of Hong Kong and the Power Station of Art in Shanghai. Titled 'Archigram Cities', the events introduced the group to new audiences and expanded readings of Archigram's practice on a global scale.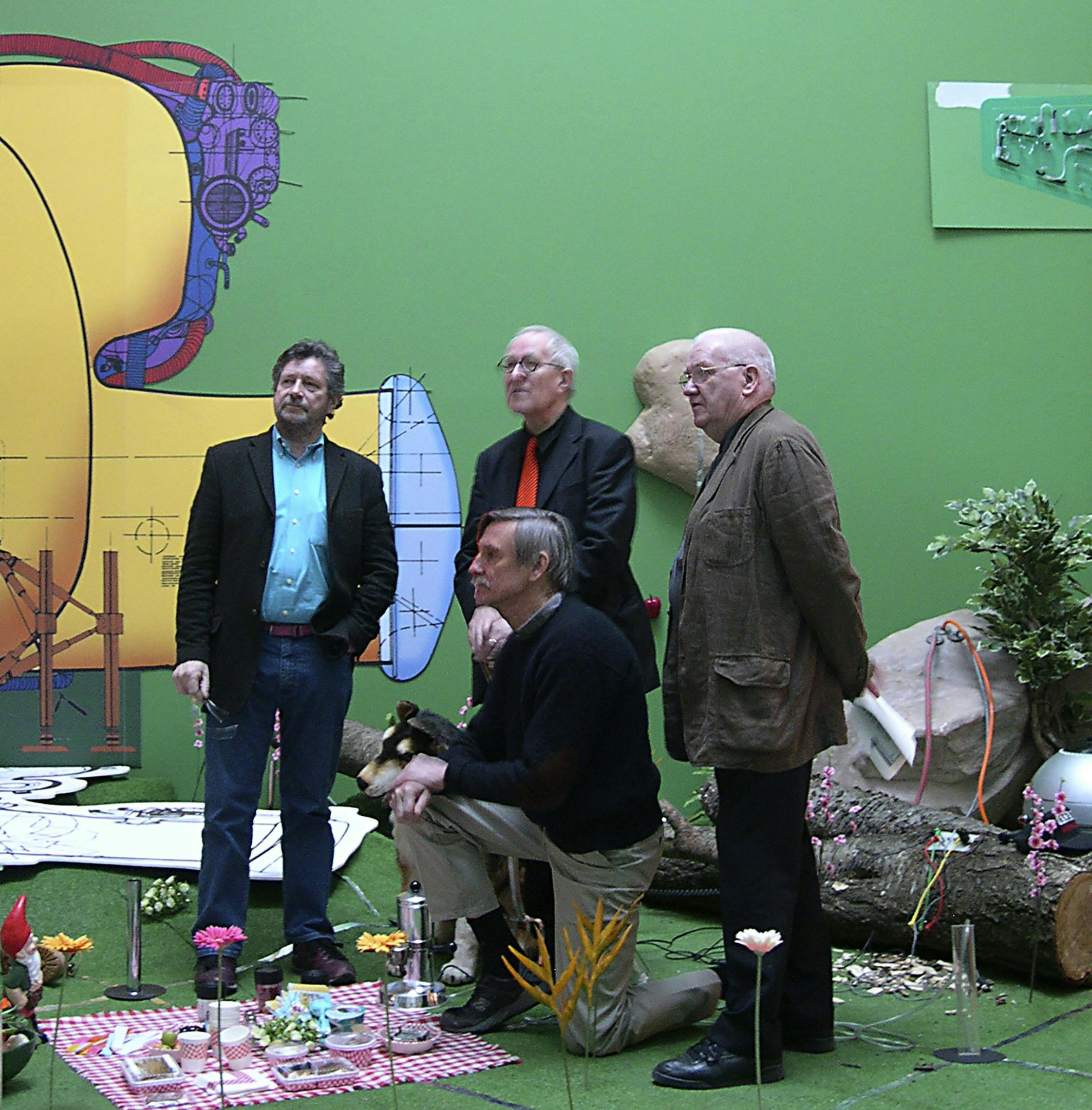 Goup members on the set of the Archigram Exhibition, Mito, Japan
Ever ahead of their time, Archigram anticipated the global inter-relatedness of culture and technology and thus had an immediate influence on architectural discussions world-wide. Neo-futuristic, anti-heroic, and pro-consumerist, Archigram's impact on the international design community has long been recognised, and the group received the RIPA Royal Gold Medal in 2002.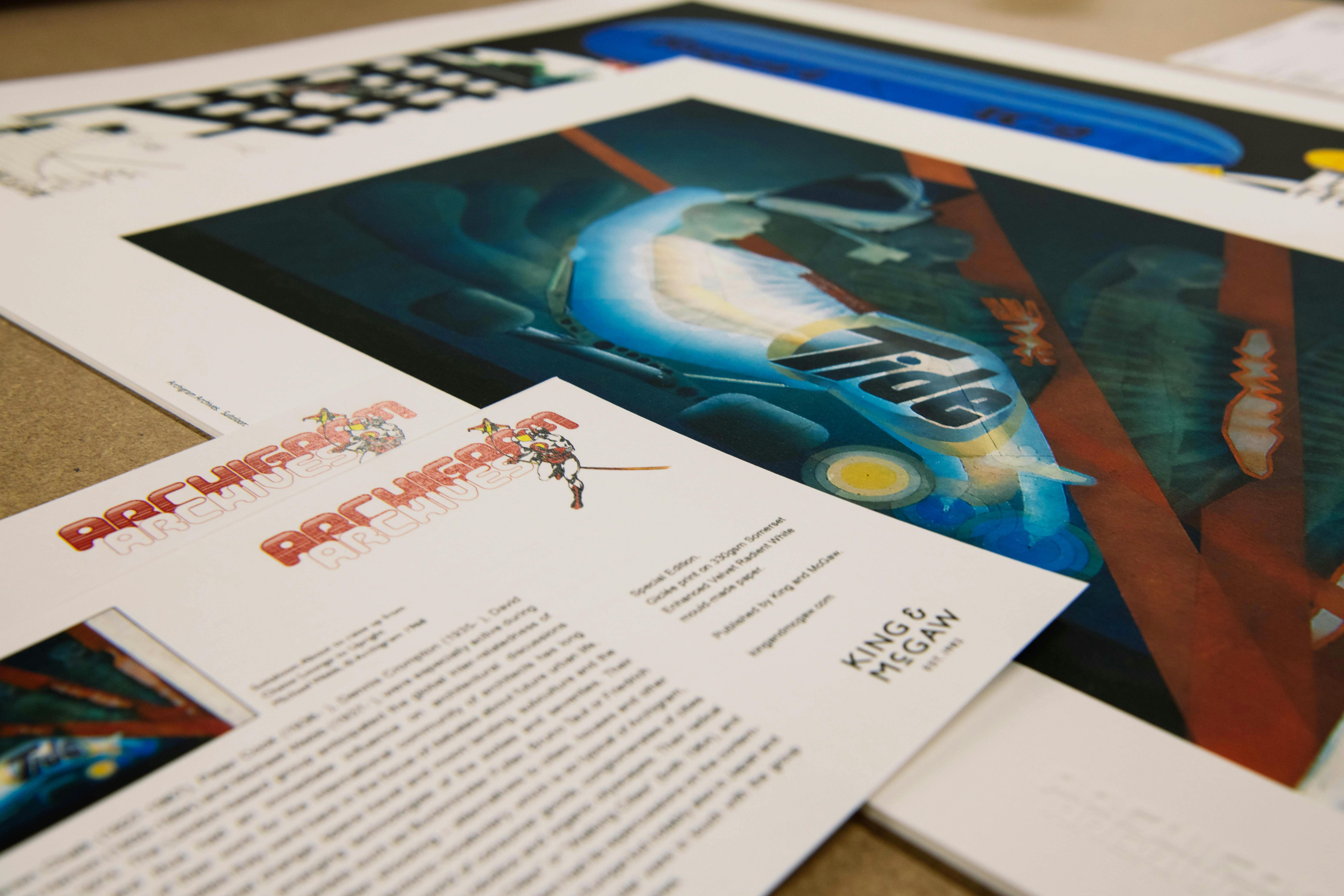 In partnership with the Archigram Archives, we have published a series of special edition prints endorsed by original Archigram artist, Dennis Crompton.⁠ Printed on 330 gsm Somerset Enhanced Velvet paper and embossed with an Archigram Archives stamp, these collectible prints capture the ingenuity of this playful movement.⁠