Fi Douglas is the artist behind Scottish Interiors company, bluebellgray. With a passion for nature and all things floral, the artist has become a sensation in the interiors world. We take a minute with Fi to discover the story behind her abstract blooms and her top tips for home decor (hint, it's colour!).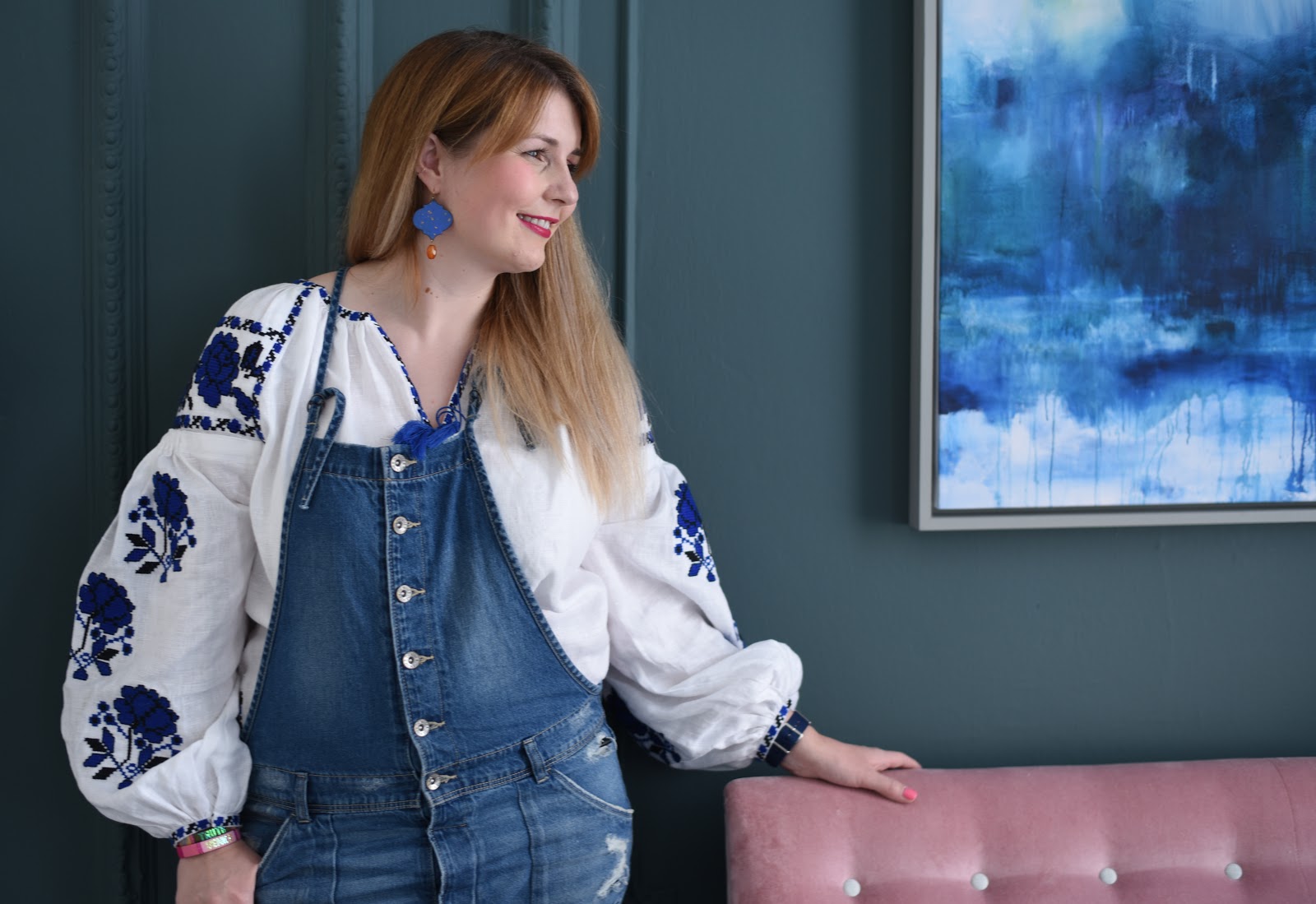 Where does the name bluebellgray come from?
In Scottish springtime, bluebells carpet forest floors and look so beautiful! I love these little flowers, they are so optimistic and I adore their bright blue colour. So I decided to use them as part of my brand name. The 'gray' part refers to the colour of natural linen cloth I often print on. I wanted the brand names to reflect the designs and be happy and uplifting.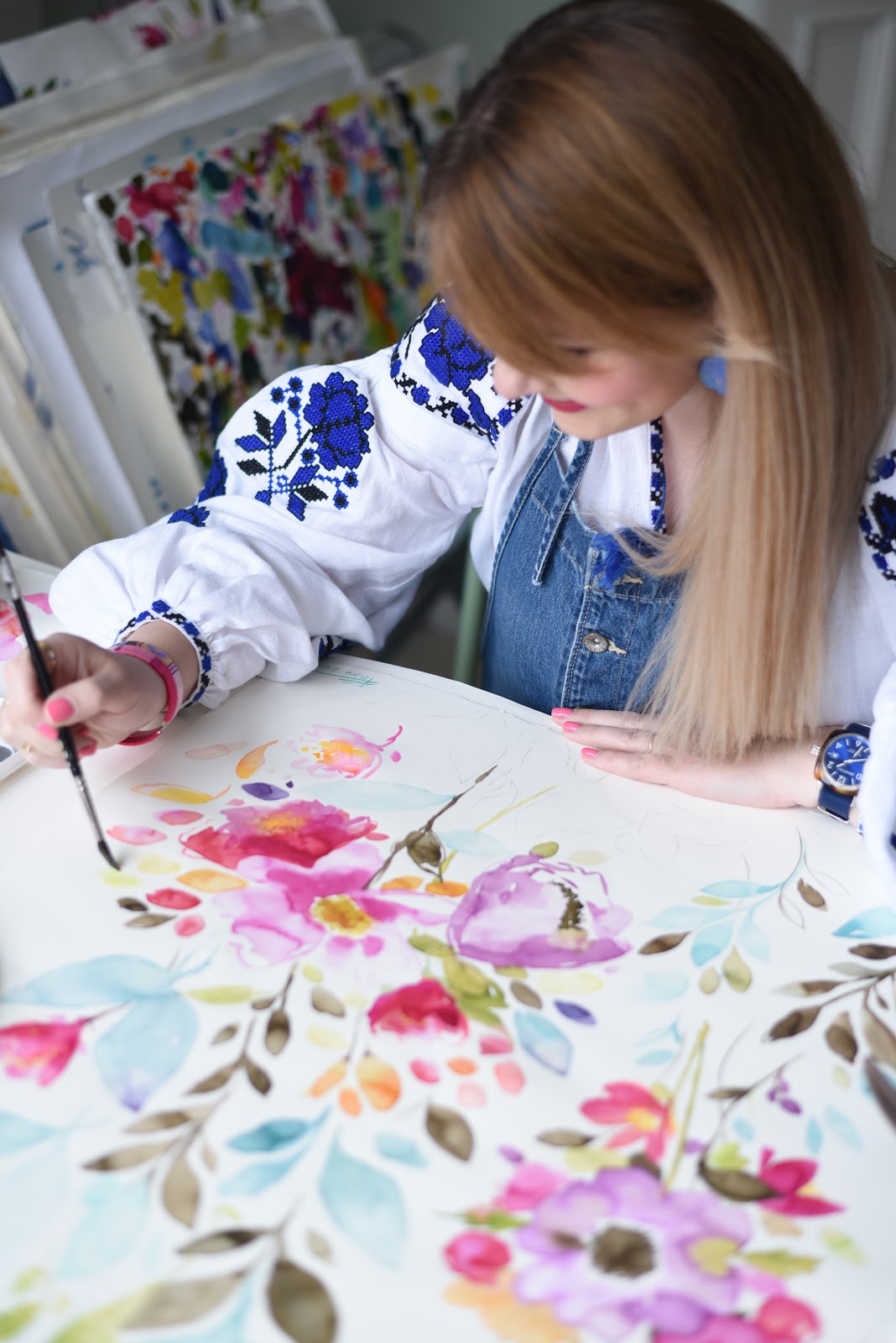 What are you currently reading, listening to or looking at to inspire you?
My design team and I recently visited Marrakech for an inspiration trip and it was incredible. I'm currently looking back through my images of the beautiful Jardin Majorelle. I'm also enjoying Monocle and Kinfolk magazines for their gorgeous imagery and inspiring copy.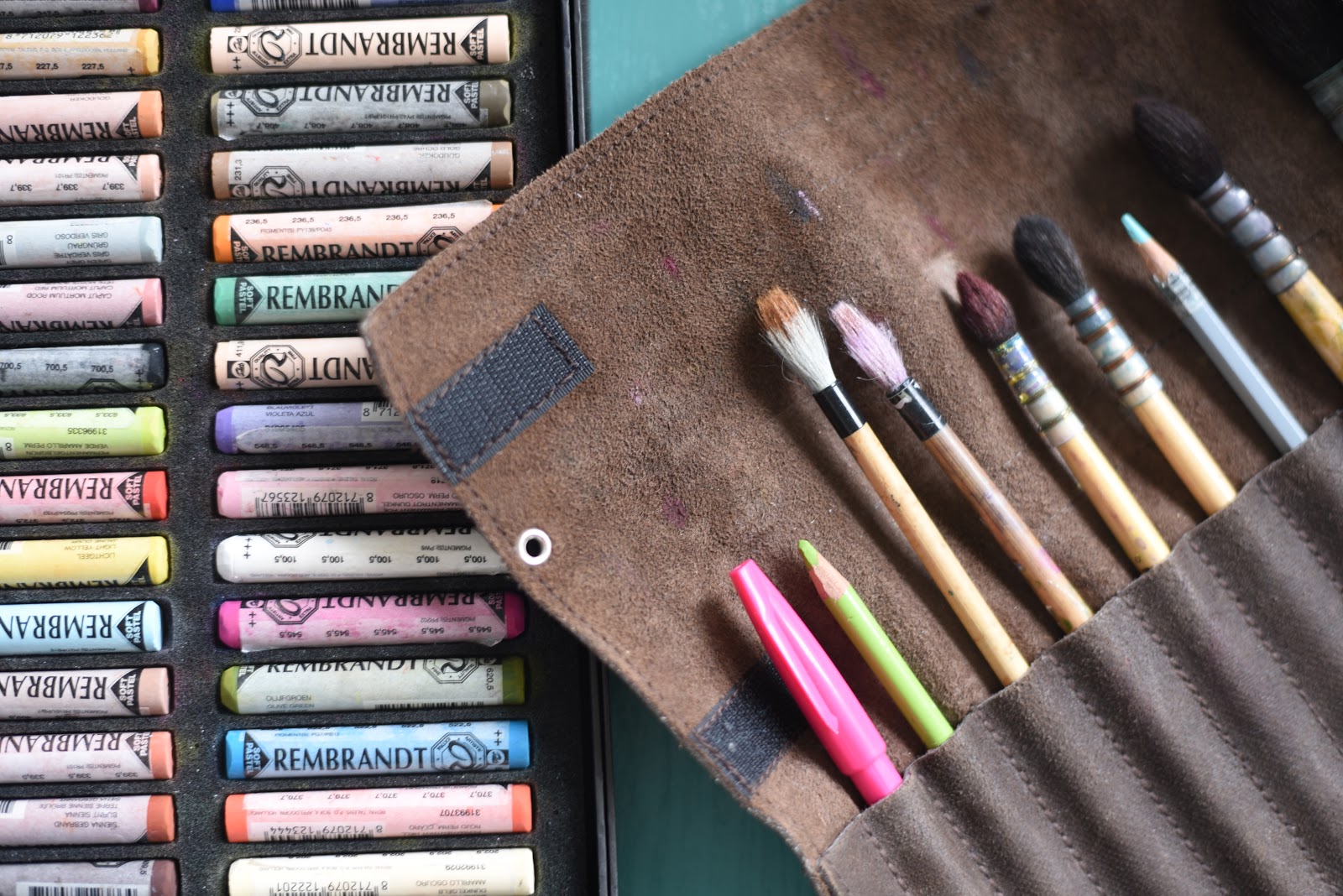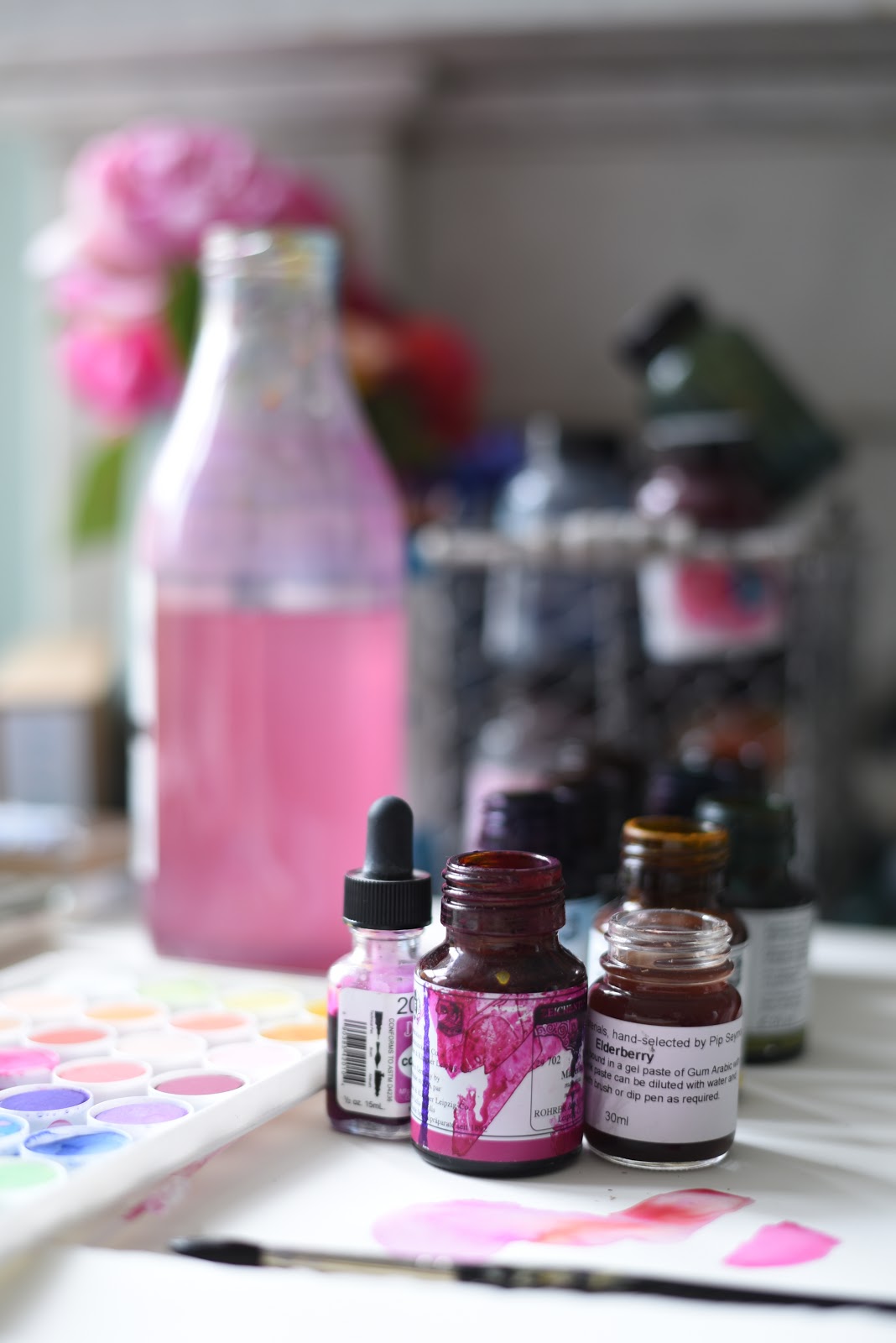 What are your essential studio tools?
It sounds simple but a blank piece of paper is my number one essential. I like to use Fabriano paper as its amazing quality and really works well for watercolours. I use either 220gsm or 300gsm weight to give the paper enough body to prevent buckling. For brushes, you are better to spend your money on one great brush rather than lots of cheaper ones. It may sound crazy but I paint most of my paintings with only one brush that I love and have had for years.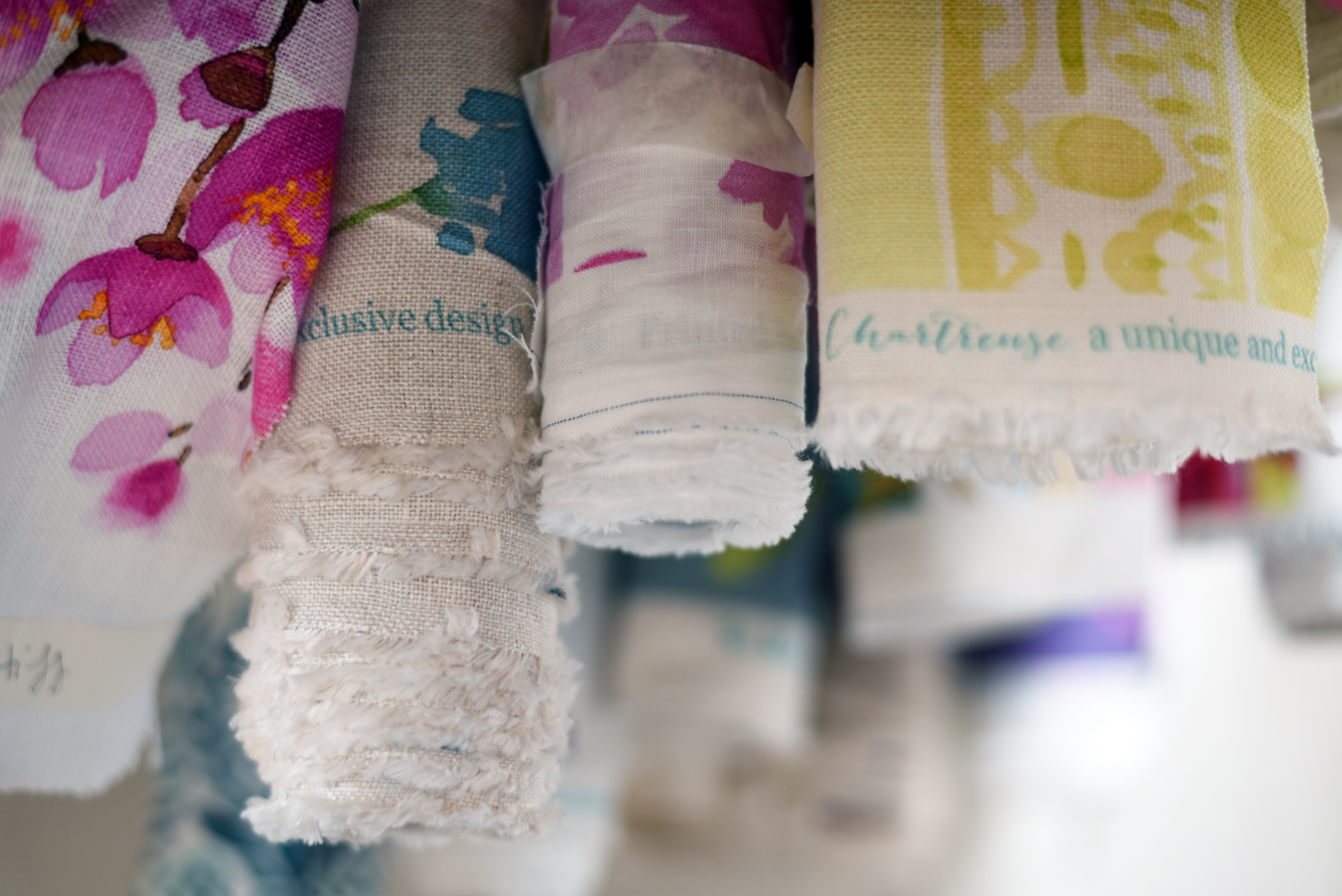 Where do you call home?
My home is with my husband, my two little boys and my two cats just outside Glasgow. Our new house is still a work in progress but I love its warm, welcoming feel.
Where do you escape to?
I love travelling up to the North of Scotland. The coastal landscapes are truly incredible and my two boys love exploring the outdoors.
Are you a morning lark or a night owl?
I would have always said night owl, but since becoming a Momma to two boys under the age of three, I've definitely had to become more of a morning person.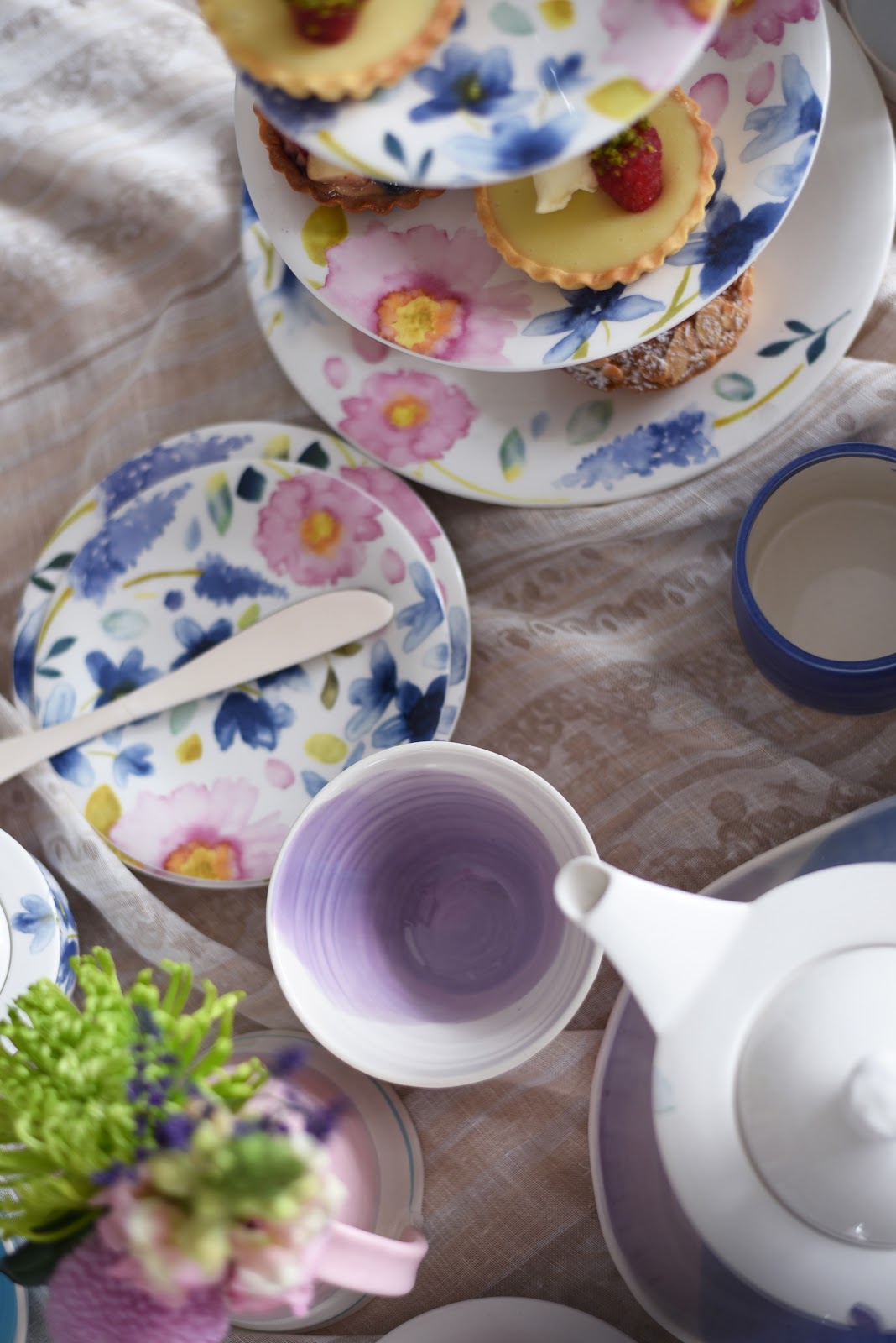 Coffee or tea?
Always tea, with lots of milk!
How would you describe your interior style?
My interior style is pretty eclectic. I often start with a ground colour for the base of the room then build on that with bright coloured furniture, printed cushions and textiles. I love my home to feel happy.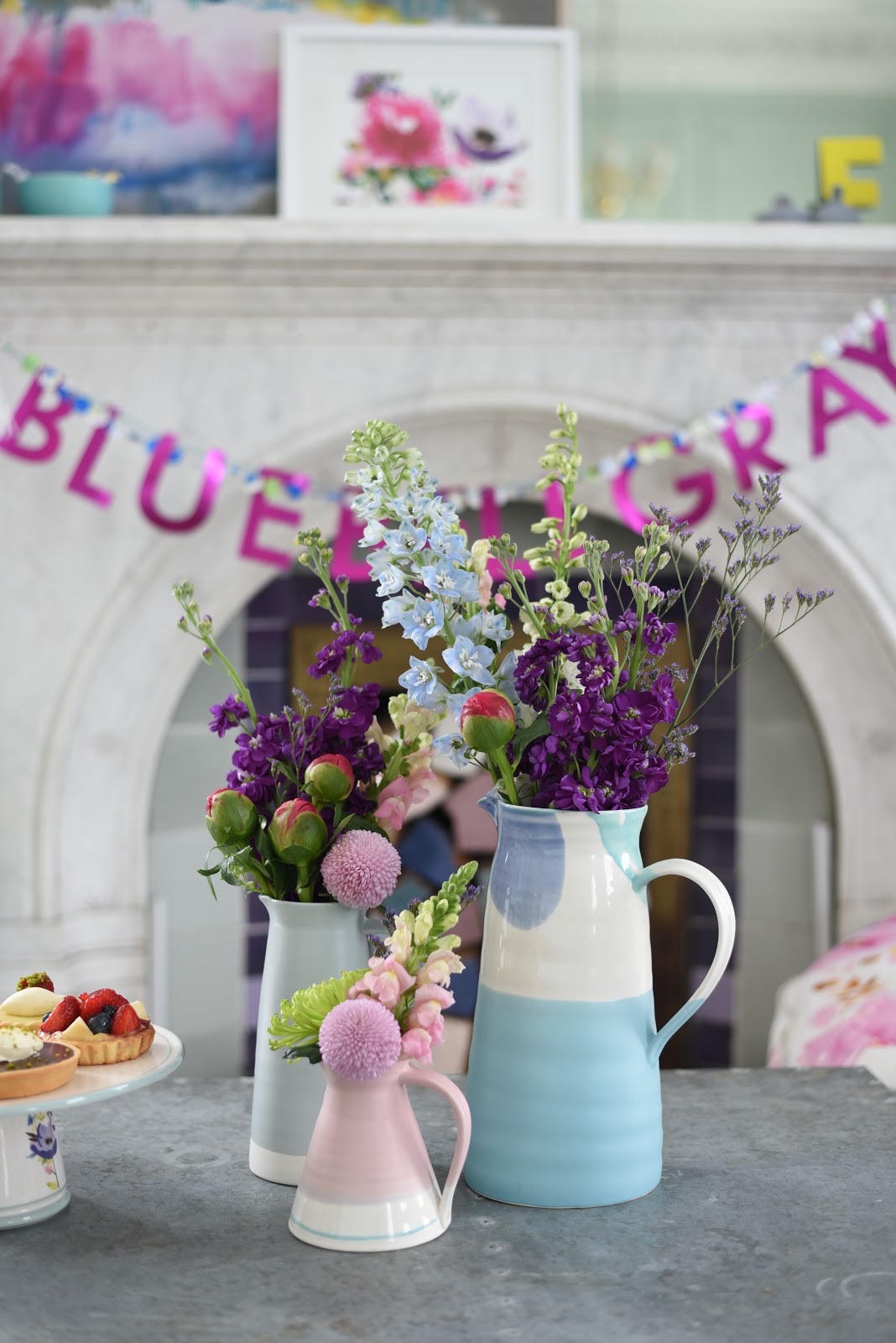 Do you collect anything?
Every time I travel I can't help but pick up more ceramics such as vases, plates and bowls. I love displaying them in my home.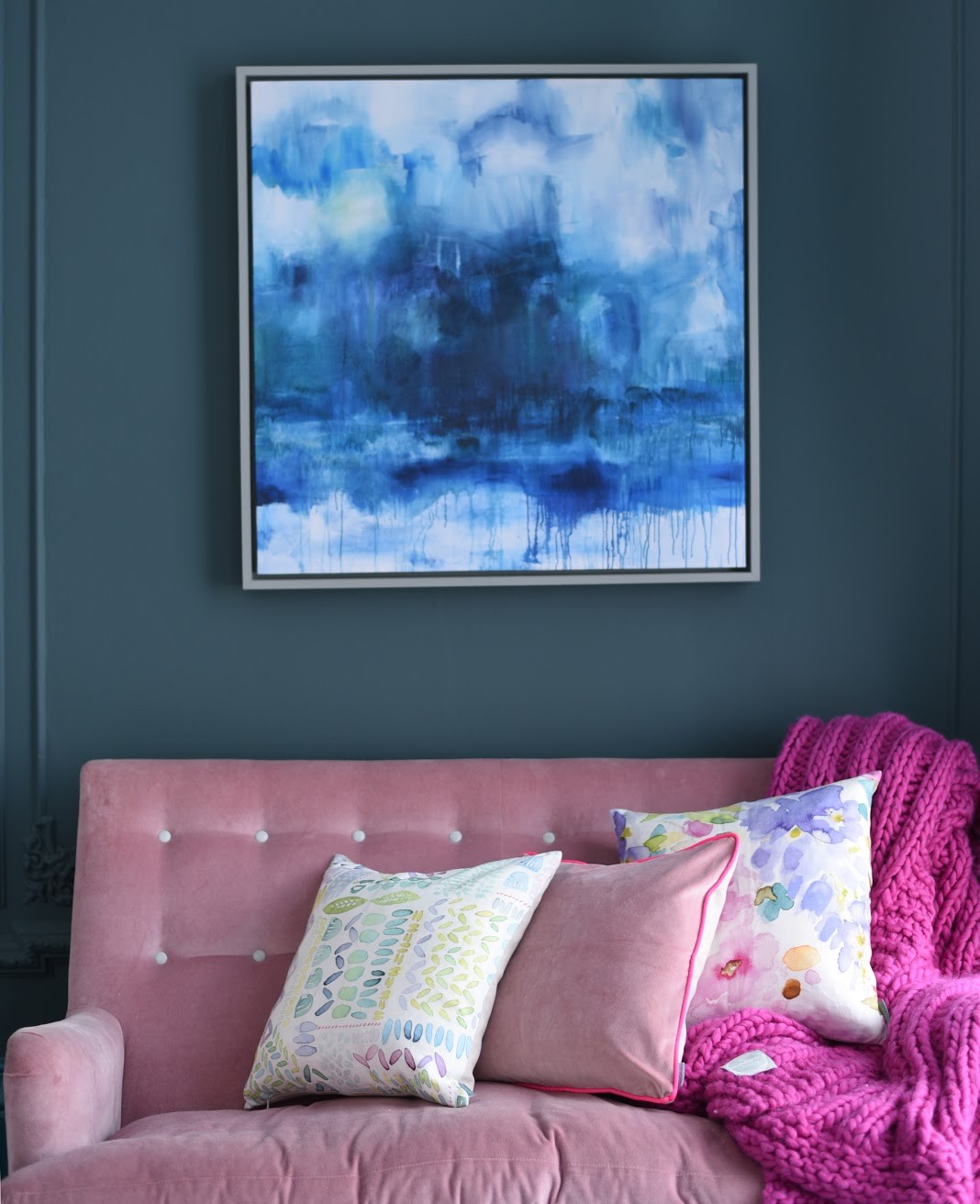 What artworks do you have in your home?
I have beautiful paintings that my Granny and Grandpa painted years ago. These are so special to me. I have lots of framed textiles and embroideries that I've collected from my travels. Plus a few original sketches and paintings by my brother Calum.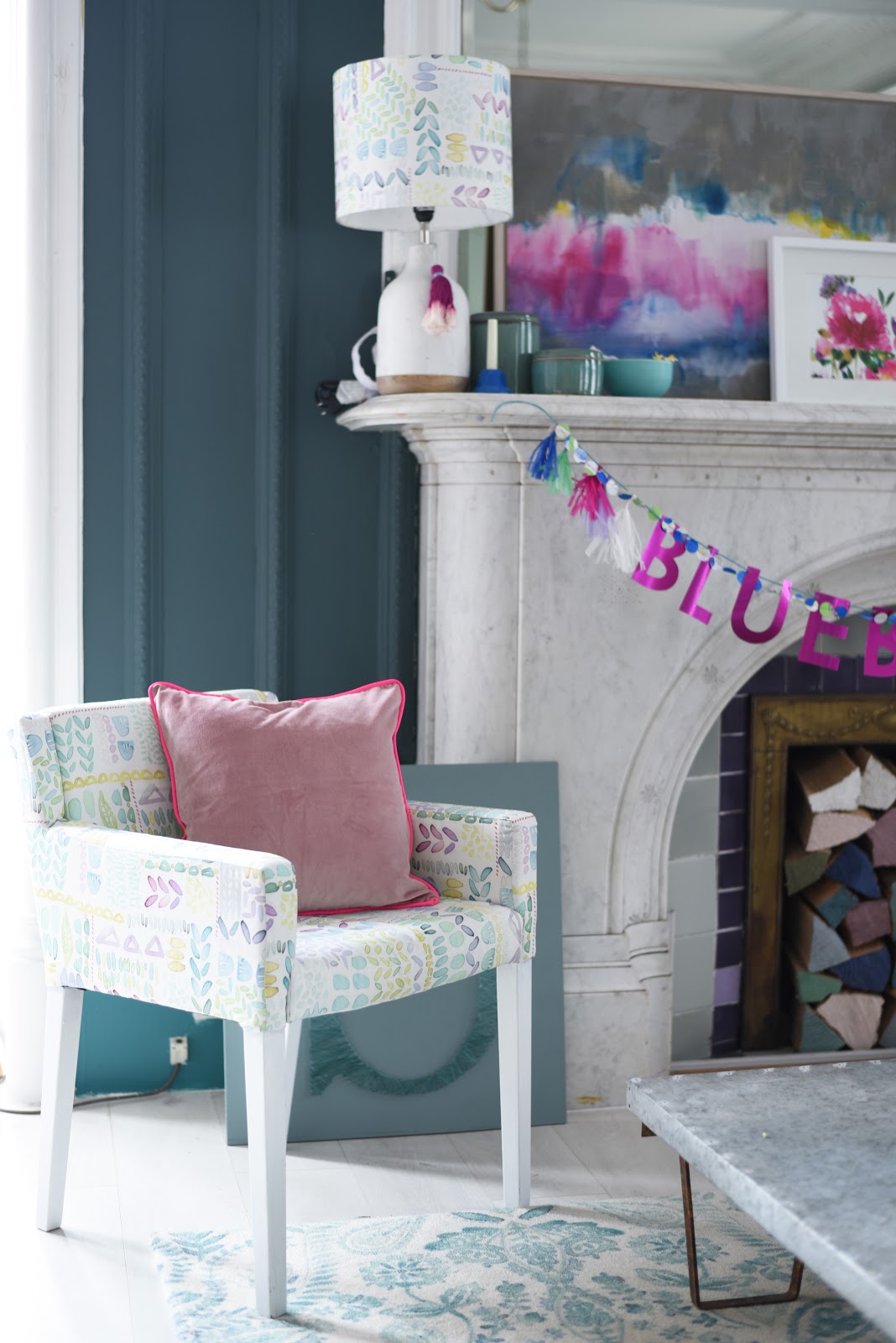 What's your top interior design tip?
Don't be afraid to use colour in your home. There are so many exciting ways to embrace colour and pattern and I promise your home will feel so much better for it.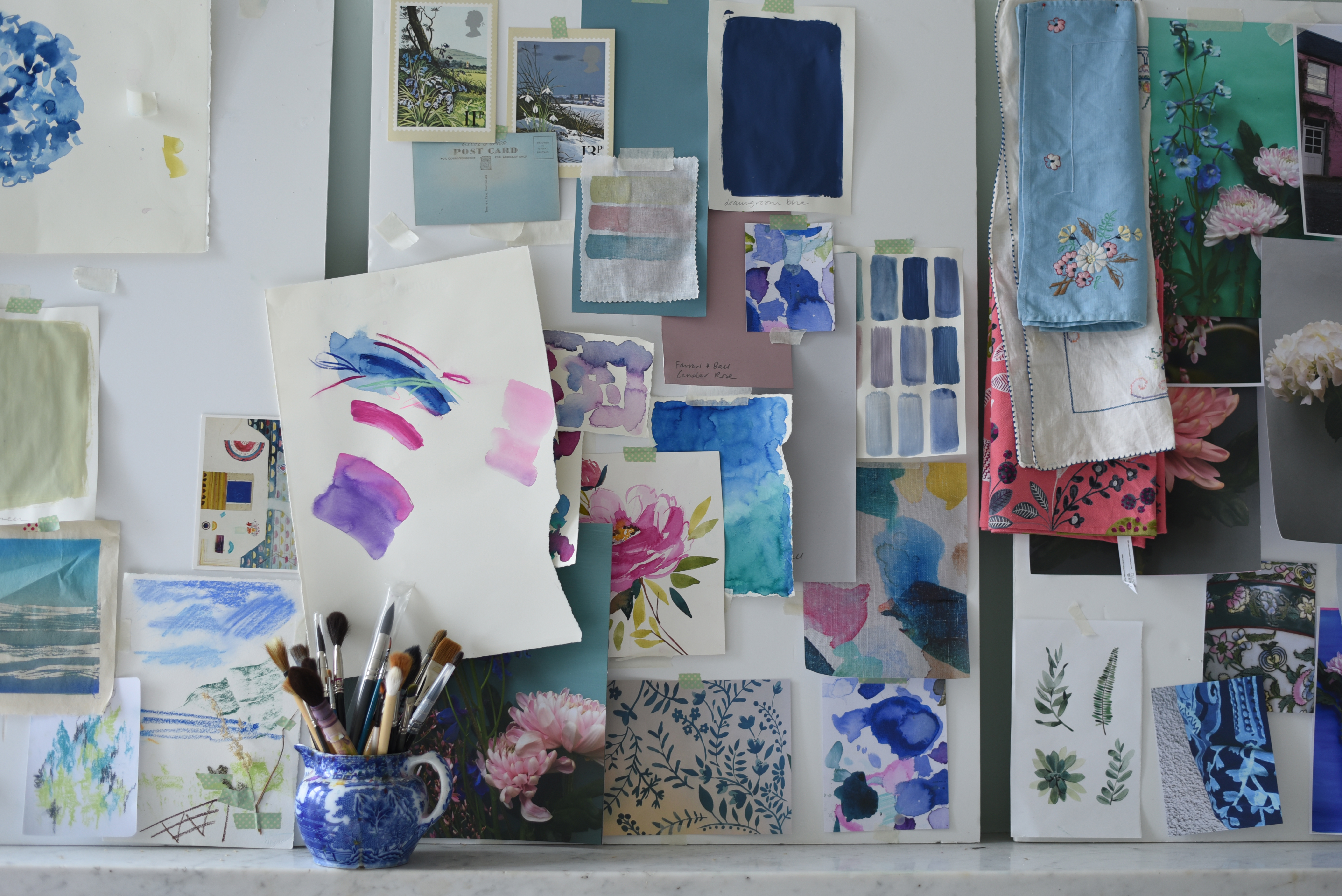 Finally, what you working on now? Have you got any new projects or exhibitions on the horizon?
I'm super excited to be working on a wallpaper collection, it's something I've always dreamt of and I can't wait to start decorating my home with the designs.