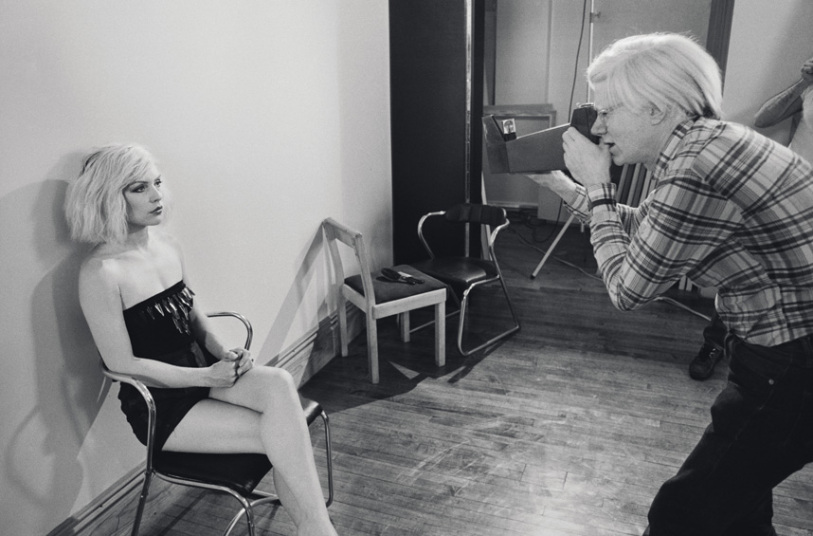 Debbie being photographed by Andy Warhol – copyright of Chris Stein
What Andy Warhol did for art, Blondie did for music. This behind-the-scenes photograph captures Warhol photographing lead singer, Debbie Harry with his simple Polaroid camera. Taken in 1980, both were at the height of their fame – Blondie's album Parallel Lines was selling in its millions, while Warhol was pioneering a new wave of pop art.
The man behind the photograph? Chris Stein, Debbie Harry's bandmate and lover. Shot in The Factory, Warhol's New York studio, Debbie Harry poses glamorously for Warhol in a series of Polaroid shots that would form the basis for one of Warhol's most iconic works, his silkscreen of the singer.
This picture is currently on display in the exhibition Chris Stein/Negative: Me, Blondie and the Advent of Punk at Somerset House, London until 25th January, 2015.