From the stars of silent film, through to Hepburn and Monroe in the Golden Age, and finally to today's red carpet movers and shakers, fashion and film's love affair has been an unassailable partnership. On the cover of fashion magazines, sitting front row at London Fashion Week or using the Oscars to express their sartorial forays, for movie stars, life really is a catwalk. Here, we look back to the Golden era of cinema to see who set the benchmark.
Audrey Hepburn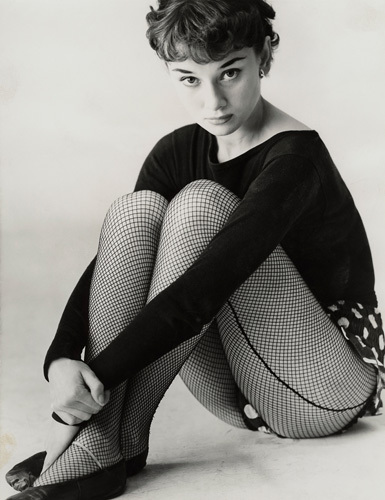 It was in Audrey Hepburn's most iconic role in Breakfast in Tiffany's, that she donned a LBD with such class and sophistication that ladies around the world are still trying to pull it off to this day. Offscreen, Hepburn's style was simply effortless; crew neck jumpers, white shirts and black ballet pumps. Hepburn was the epitome of a style icon.
James Dean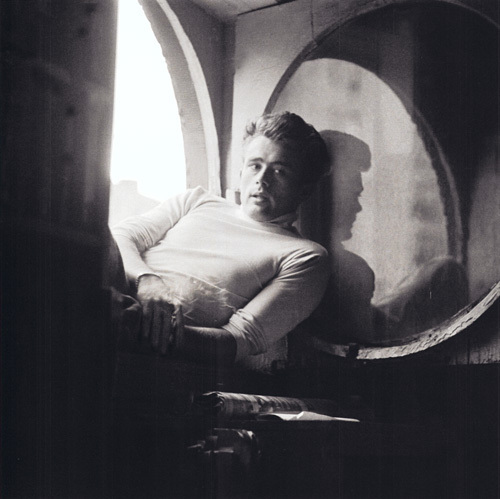 In a tragically short career, Dean has not only gone down in history for his unforgettable roles in Rebel Without a Cause, East of Eden and Giant, but for his ultra cool fashion sense. Slick-backed hair, jeans, a tight white t-shirt and a cigarette dangling from his mouth – Dean had the 'reckless abandon look' down to a tee. And he scrubbed up pretty well too – his no frills approach to fashion, meant his black tie look was always suave and classic.
Brigitte Bardot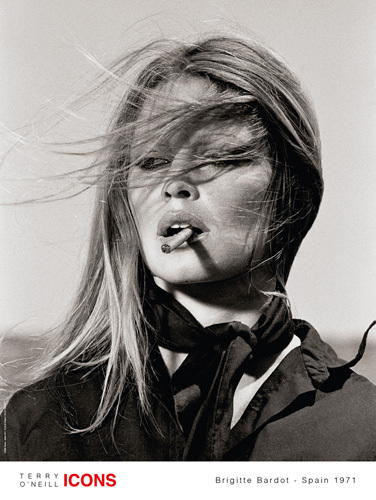 Starring opposite Kirk Douglas in Un Acte D'Amour, Bardot was propelled into superstardom and her style was watched just as closely. Big hair, pouty lips and cat eye makeup was her signature, 'sex-kitten' look. She brought back gingham, launched the Bardot neckline trend – exposing both shoulders – and catapulted the two piece bikini into the mainstream. Sexy and sophisticated, Bardot was the definition of French chic.
Marilyn Monroe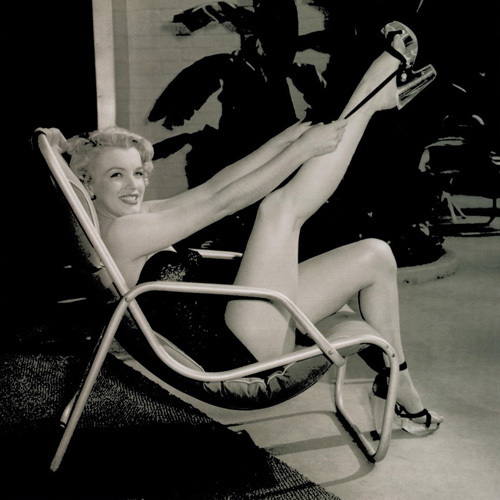 Who can forget Marilyn Monroe's billowing white dress in The Seven Year Itch or her bright pink satin number in the famous scene in which she sings 'Diamonds are a Girl's Best Friend'? Cinema's best-loved icon, Marilyn Monroe is a name synonymous with fifties glamour. Soon after her tragic death in 1962, Warhol made a series of screenprints paying tribute to the film star, which captured her signature look – platinum hair, red lips and her beauty spot. The series of screenprints have become as iconic as Monroe herself.
Marlon Brando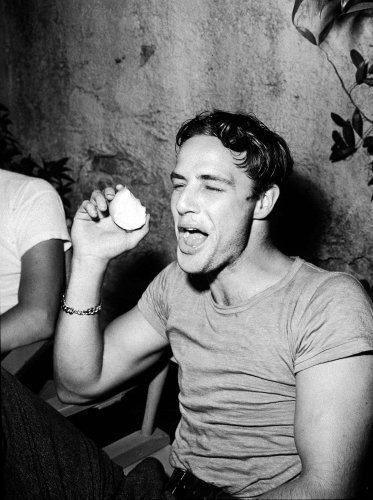 That white t-shirt. That leather jacket. Need we say more? Brando, who shot to fame as Stanley Kowalski in a Streetcar Named Desire, is not only an acting legend, but a true style icon of his times. The rebel of hollywood, Brando defied the preppy, buttoned-up shirt styles of the fifties, and mixed up the rules, wearing jeans to the premiere of his first film, and pulling off his iconic biker look with charm and charisma. Sixty years on his look still feels modern.
For more prints celebrating the leading ladies and gents of the Golden Age, take a look at our Hollywood glamour collection.