Quintessentially British, Kelly Hall's art celebrates the sights and fares of the British Isles, appealing to traditional and contemporary tastes alike. We visited her at home in Sussex to find out more.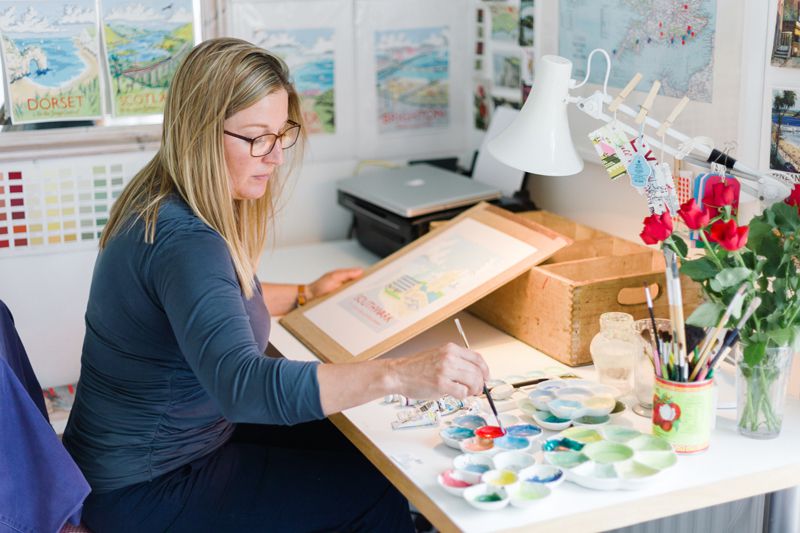 For Kelly Hall, artistic creativity runs in the family – her mother is a photographer, her father, a fine art printmaker and her two brothers, graphic designers. Kelly was no different; studying graphic design at Central Saint Martins, she was encouraged to push creative boundaries and experiment with new digital design technologies as well as exploring traditional design skills. Learning the art of hand-drawn typesetting under Nicholas Biddulph and the craft of letterpress under Phil Baines, it was an unparalleled foundation for a budding designer.
After a career as a freelance artist in London, working on projects as diverse as illustrating children's books to designing the interiors for The Rolling Stones' aftershow parties, Kelly moved to Lewes with her family and set herself the brief to 'Create classic, elegant images with a real sense of place.'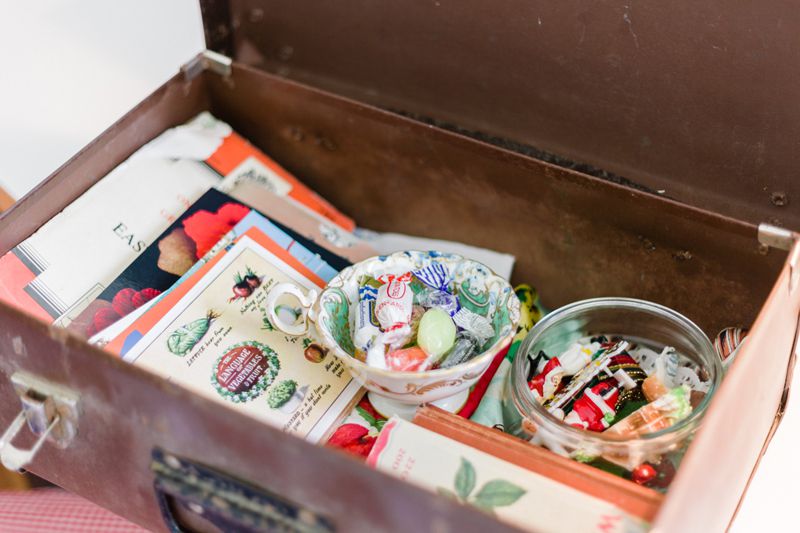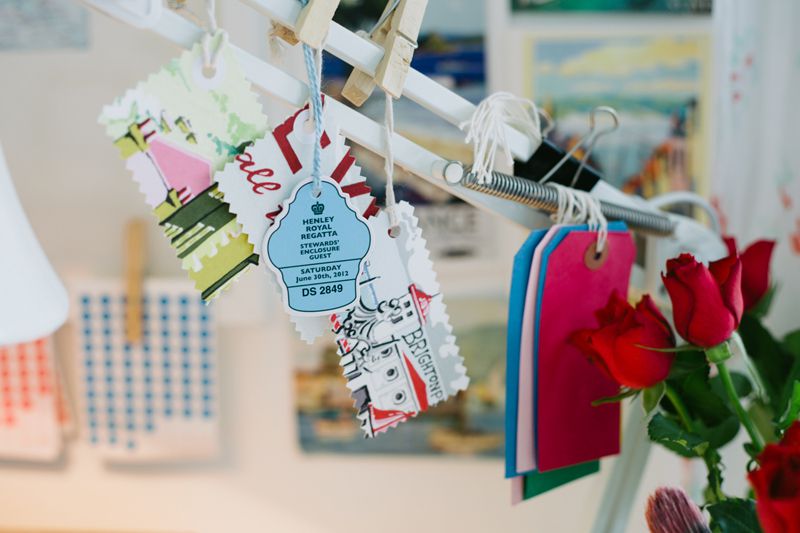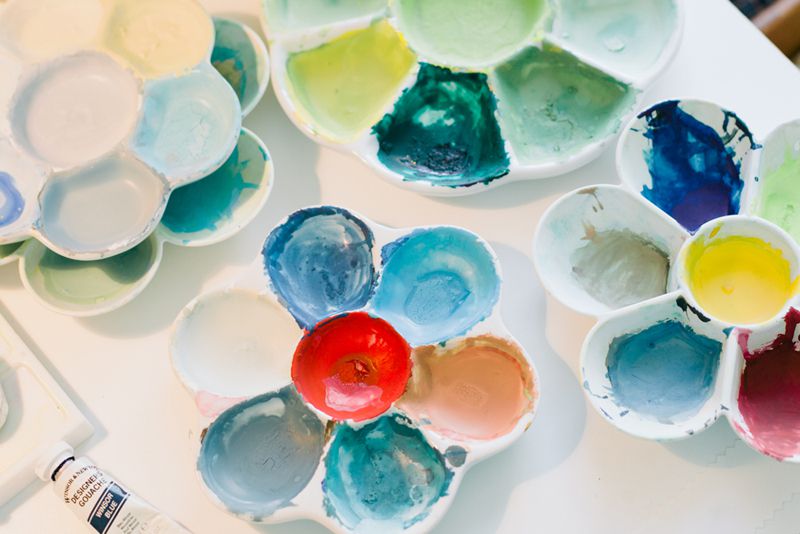 Kelly's distinctive, 'Modern Vintage' style is inspired by a passion for British history and design. Years spent travelling and collecting vintage postcards, maps and souvenirs, as well as exploring the archives of museums such as the V&A, and the London Transport Museum have informed her artistic style.
"On my travels, I can't help but draw inspiration from my surroundings"
Describing one of her favourite locations which features in her Cornwall poster, Kelly says, 'This particular view [of Porthmeor Beach] is visually etched on my mind – I have many happy memories of spending long summers as a family at our holiday home in St Ives.'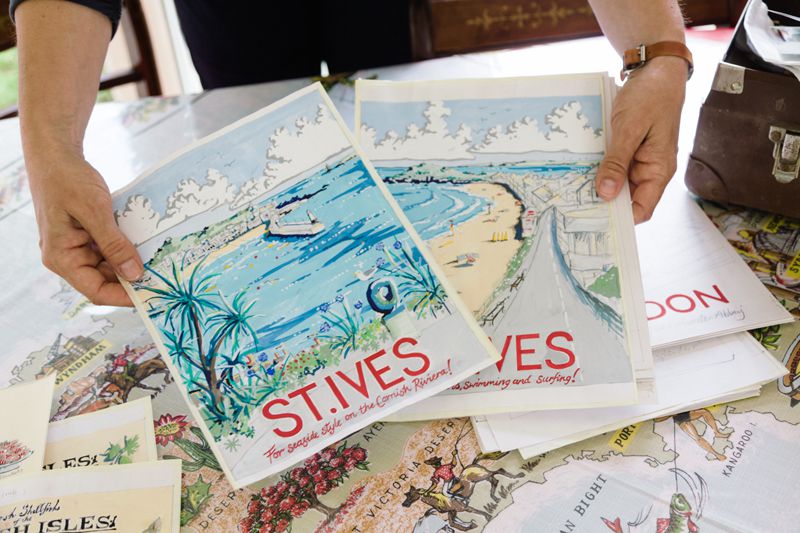 Delving into Kelly's creative process, she combines both traditional and modern sources for reference; 'I often start by sketching and taking photographs on location and I carry out historical research in local libraries, museums and county record offices and archives.' The Internet also proves to be an invaluable resource for Kelly, where she has previously discovered wonderful, aerial film footage by British Pathé of the Sussex coastline along with many other long-forgotten gems.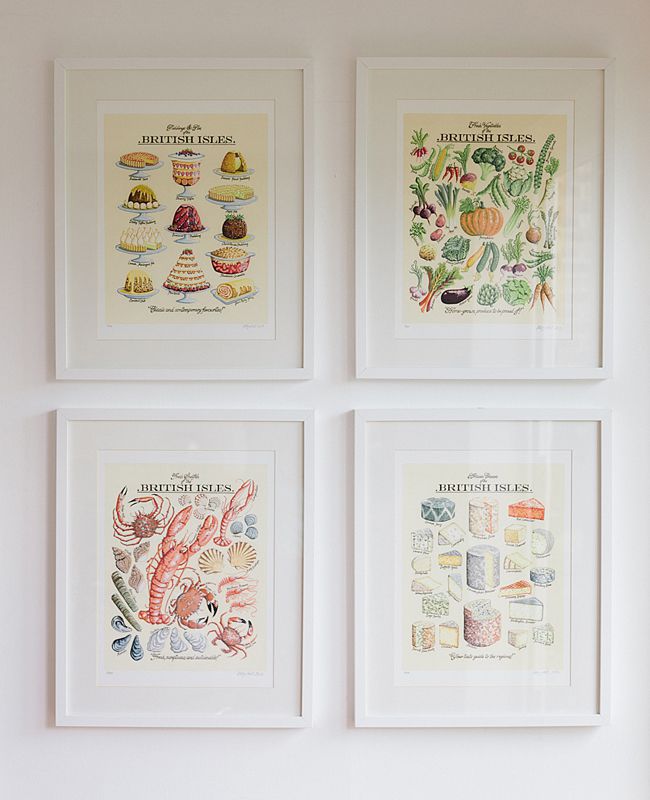 Prints shown: Puddings & Pies, Fresh Vegetables, Fresh Shellfish, Artisan Cheeses
Kelly develops the images using pencil and gouache, a traditional medium used by graphic artists before digital print technologies became available, which Kelly describes as having 'a wonderful velvety opaque quality, the colours are fantastic and reproduce in print beautifully.'
This vividness of colour, combined with images that trigger memories of long-ago visited locations and much-loved foods, makes these prints work so well in the home, either as a collection or on their own. As Kelly explores the British Isles further, expect her collection on Easyart to grow to include more iconic beauty spots and culinary delights.