Hailing from Sheffield, designer and illustrator Michelle Collins creates beautiful, digital artworks. But where does she find inspiration? And what makes her artworks unique? We chat to Michelle to find out.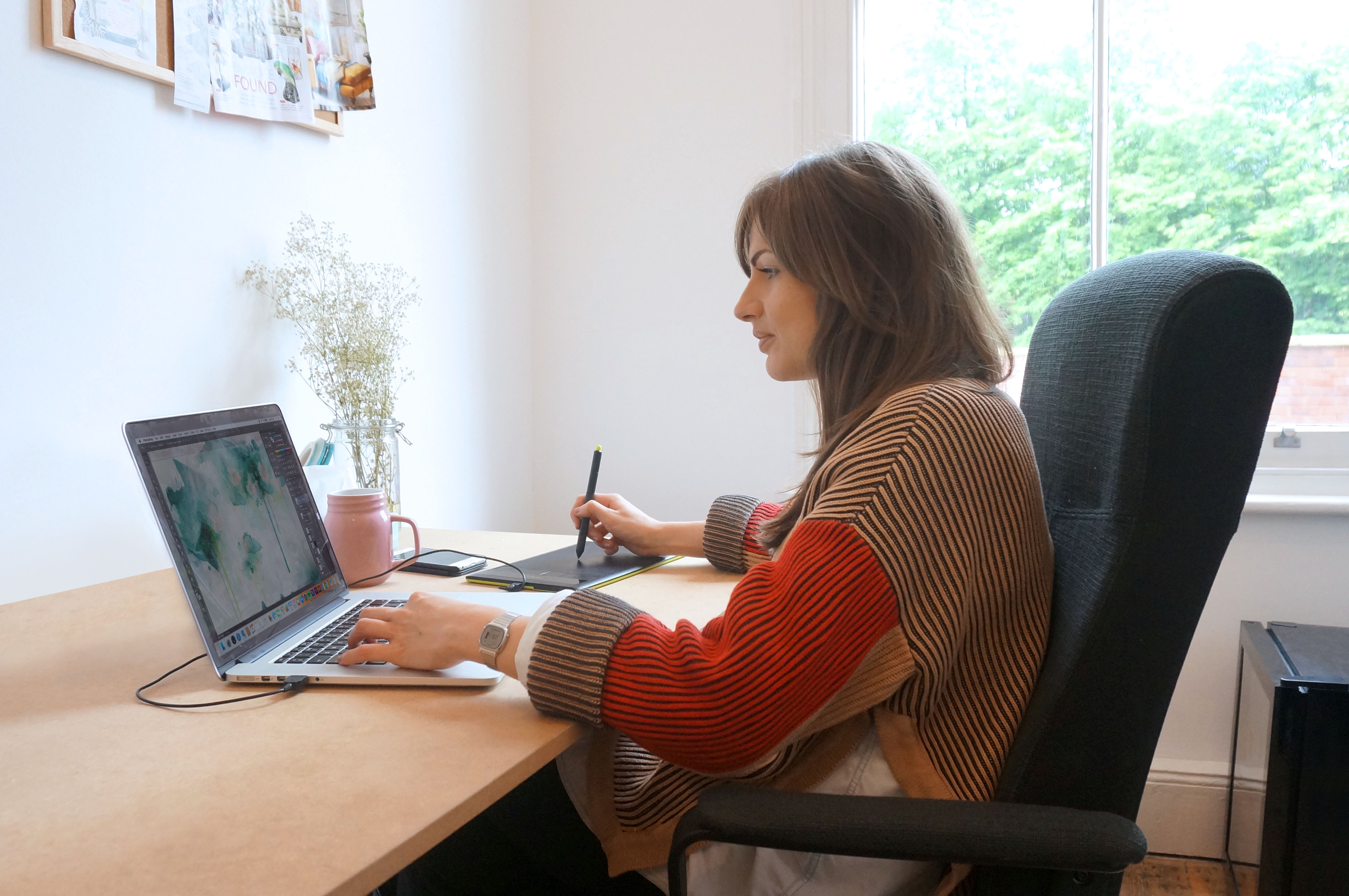 Have you always wanted to be an artist?
My love for painting rapidly progressed while studying at Art College. I was inspired by an extremely supportive team of tutors, who introduced me to the works of artists such as Jenny Saville and Maggi Hambling. The depth of colour in Mark Rothko's paintings is a constant source of inspiration too. My previous experience as a graphic designer gave me a real love for the minimal aesthetic, which influences my work as an artist today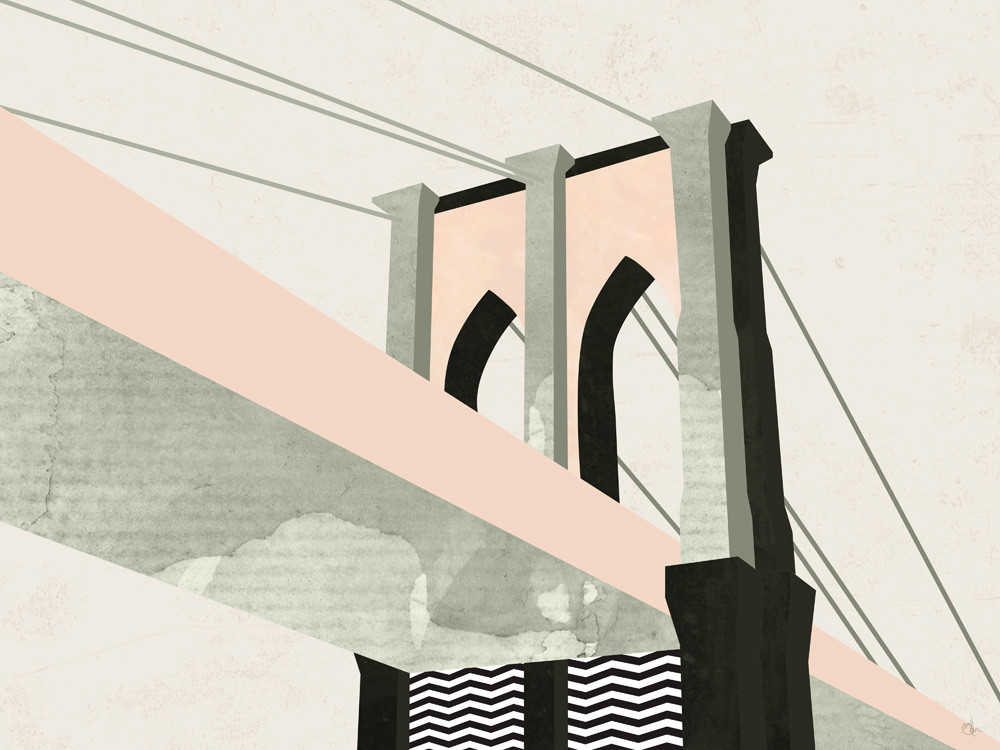 Brooklyn Bridge – Michelle Collins
What first drew you to digital painting?
Combining skill I had learnt as a Graphic Designer with a lifelong love of art lead to the natural progression to paint digitally. I explore loose, big brush strokes alongside intricate detail and texture, to create exciting digital works.
When you begin a new artwork, what's the first thing you do?
When you begin a new artwork, what's the first thing you do? Coffee and music. I can't work without either!

via Instagram
How would you describe your interior style?
It's a real mix of old and new. I like to upcycle and love to look for unusual, quirky objects in vintage and second-hand stores. It has to be either white walls, or dark walls, nothing in between!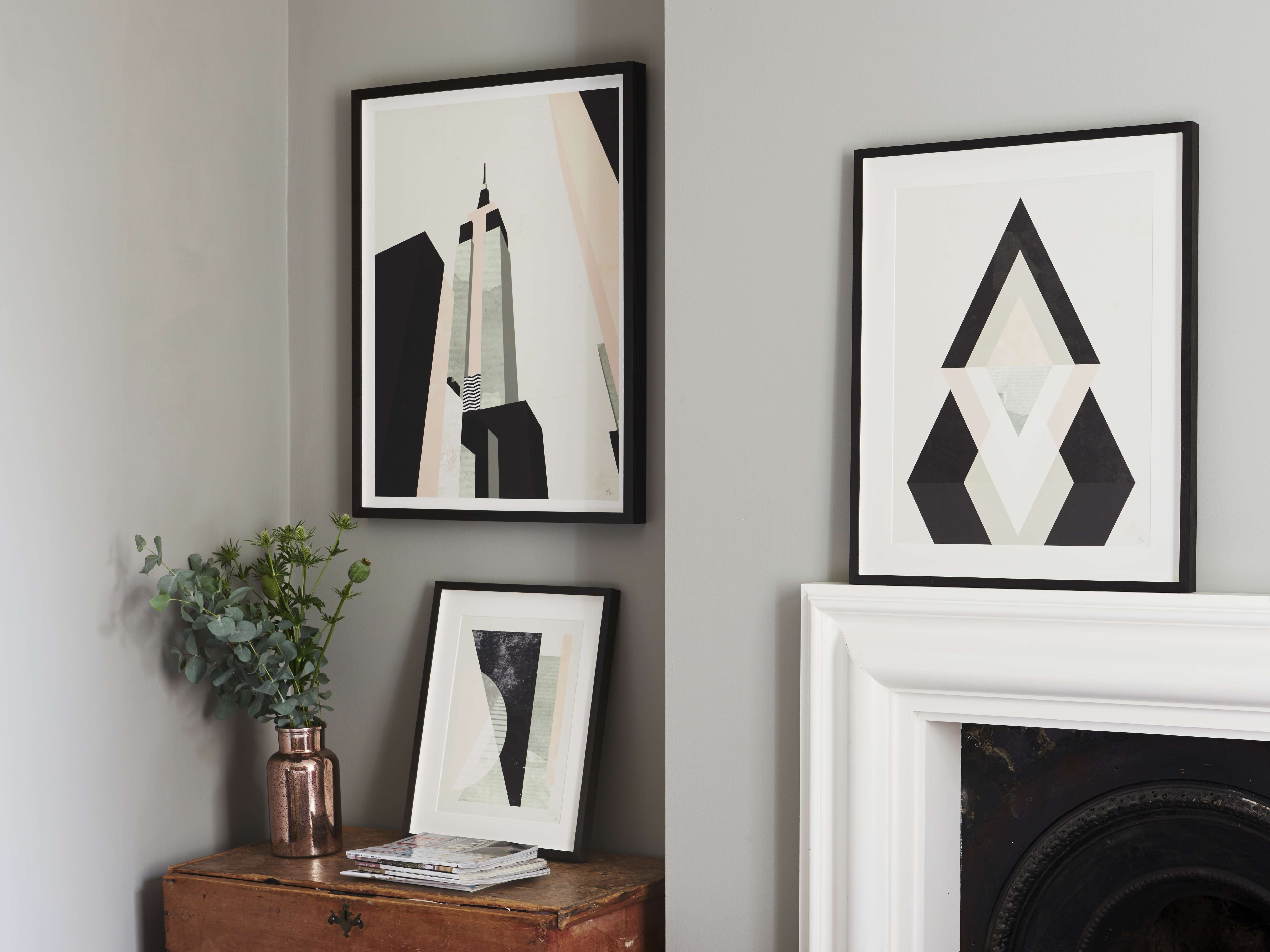 Empire State, Time to Reflect and In the Beginning – Michelle Collins
Which interior style tip do you swear by?
Mix don't match.
If you could have any artwork at home, what would you pick?
Anything by Rothko, Rauschenberg and of course Warhol.
Do you collect anything?
Cacti.
Are you a morning lark or a night owl?
A reluctant morning lark!
You love painting city landmarks, what's your favourite city break destination?
New York, without a doubt. I love drawing inspiration from my surroundings – the buildings, the shapes and the negative space they create.

Michelle's travel snaps
It's your last meal, what do you choose?
Sunday Roast, with an extra Yorkshire pudding!
What are you working on at the moment, any new projects on the horizon?
I'm currently working on a unique limited edition range, merging a steel frame with abstract artwork to create one piece. I wanted to look at different ways of taking and displaying art, experimenting with new materials and techniques. Being able to work with Sheffield manufacturers and the city's rich steel production heritage is very exciting.