What was the last art exhibition you went to see? 
'Mixing It Up: Painting Today' at the Hayward Gallery London.
Where do you see yourself in 5 years time? 
I'll have a bit more freedom then as my children will be older but I would like to be painting, perhaps in a studio with a sea view or in the countryside. I would like to have more exhibitions in galleries and perhaps find a gallery or agent that would represent me so that I don't have to navigate the art world on my own!
What have been your career highlights or most proud moments?
Over the years I have been lucky enough to collaborate with some well-known brands. 2009 was a good year for me when Dr Martens released the 'Louise Body for Dr Martens' range of boots and shoes, and Paul Smith launched a small collection of 'Louise Body for Paul Smith' women's clothing. I felt very proud to have my Paper Tiles designs on the fashion runway of the Armarni theatre in Milan for the Stella Jean fashion show, and to have my wallpaper design Garden Birds included in V&A's wallpaper archives.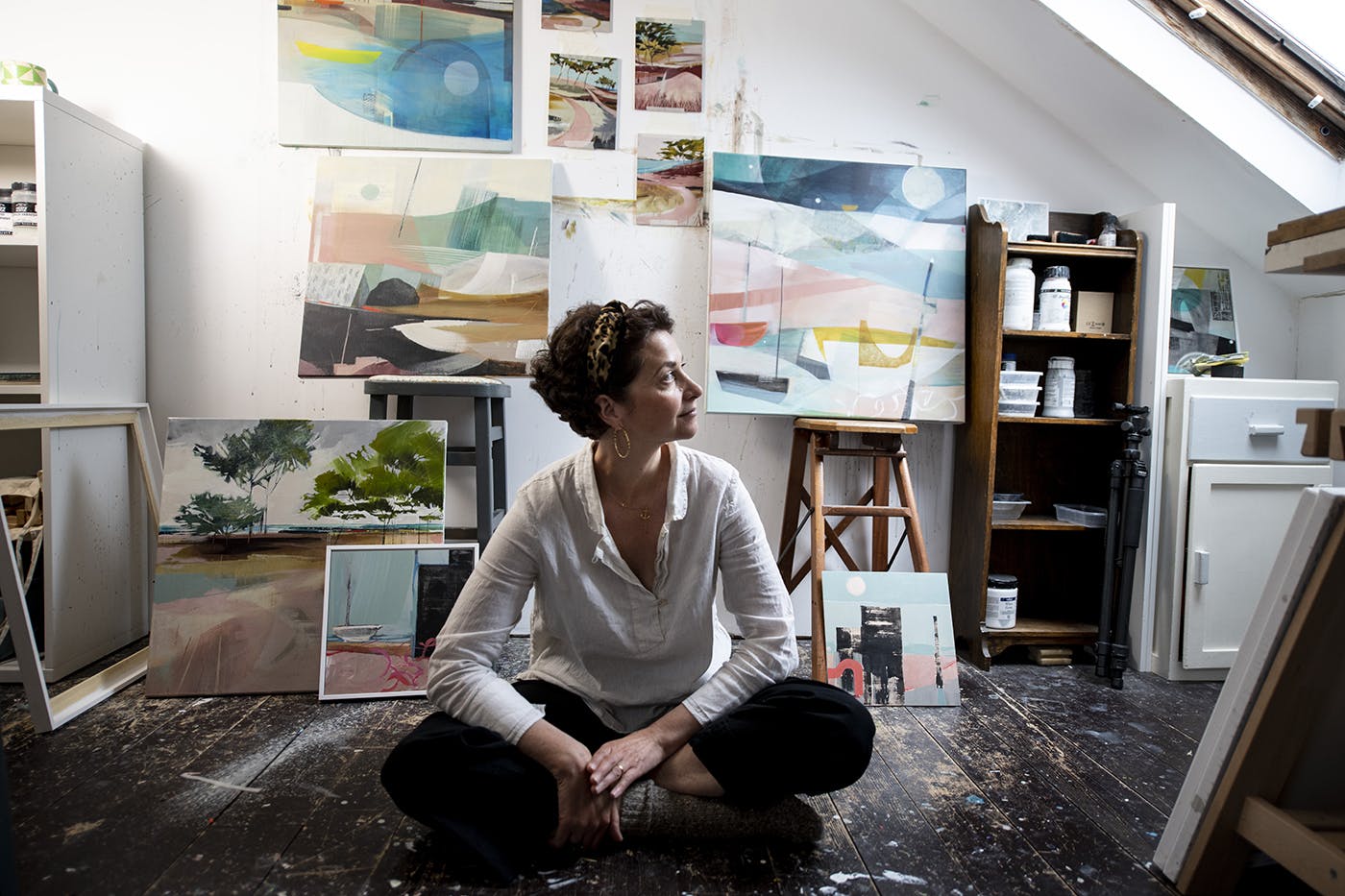 What are the challenges in being an artist now?
To be honest I find being an artist now far less challenging than it was 20 years ago. The internet and social media has transformed how artists show and sell their work. Perhaps now you have to shout louder to make yourself heard through all the noise, but I think there are more opportunities for more artists now.
How would you describe the life of an artist in less than 5 words.
Intense, privileged, emotional, exciting, solitary. 
Best piece of advice you've ever been given and by whom?
My grandmother always used to say 'never miss an opportunity'. She meant to go to the loo if you were out and about or just leaving the house, but I always felt there was a deeper meaning... It is something that I still say and think of her!